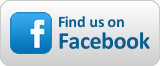 FrequencyCast UK - Show 70
The show notes to go with Show 70 of our online technology radio show.
Listen to, or download, FrequencyCast Show 70 (31 mins)
Show 70: NEWS
This show's news section covered the following stories:
Formula 1 on Sky: Fans note that Sky's planning to launch its dedicated F1 channel next year, now that it has the rights to the racing. The channel is expected to be free for Sky Sports or Sky HD subscribers, but what about Freeview and Freesat viewers? A recent news story implied that Sky would offer the F1 to Freeview customers for £10 a month, but a tweet from Sky confirms that their F1 coverage won't be on Freeview or Freesat. No news on F1 for Virgin or BT Vision as yet...



Tweet from Sky about Formula 1 on Freeview
Tivo Update: Users of the powerful TiVo set-top box have just had an upgrade. Version 15.2 offers a better iPlayer and YouTube experience, express series link and improved text search


3DS Update: Own a "who-needs-glasses" Nintendo 3DS? Note that there's a free update planned for this month. It seems that the update will improve stability and sharing, and may add the ability to take 3D video footage. By the way, MarioKart 3D is now out for the 3DS


3D Testcards: If you're a fan of testcards, and who isn't, note that Sky's launched a 3D test card. This is available on the Sky 3D channel and in Sky Anytime, and features Zoe Ball, explaining how to get the best 3D experience at home. See pocket-lint.com/news/43297/sky-3d-test-card-launched


Digital Radio: - "If you love radio, let it live" - that's the slogan of a new campaign set to run in December to drive interest in digital radio. Expect TV and press ads with a nice green logo, and a new DAB coverage checker to be launched. With the Digital Switchover due to complete in 2012, radio will be next on the agenda.


Freesat news: BoxOffice365 appears in December allowing viewers to get streaming movies for £4.99 a month. An Internet connection is required, and it's only for Humax boxes at the moment.


And finally: All of the Gadget Show presenters have a page on Wikipedia, but at the end of November, Wikipedia decided to zap poor Pollyanna Woodward's page apparently as "her presence has yet to generate independent impact."Our page was zapped this year too. Think Polly deserves a page? Please retweet"#SaveGadgetPolly". More: Save Gadget Polly


FOCUS: Internet Insight Session
Is the Internet as vital as electricity, water and gas? Can the net cope with the strain of us playing games and watching TV online? Why can't we achieve the broadband speeds we're paying for? All of these topics were discussed at an Internet Industry Insight session put on by the lovely folk at Plusnet.
The session took place in London in November 2011. Taking part were:
Chairman: Matt Warman, the Consumer Technology Editor for the Daily Telegraph
Daniel Booth, Editor of Web User Magazine
Ken Lo, Technology blogger for neondragon.net
Bob Pullen from the Plusnet Digital Care team
Ben Trimble from the Quality & Service team at Plusnet
Barry Zubel, a Plusnet super-user
Our hosts for the day, Natalie Ryan and the team at Kazoo
In show 70, we included a summary of the event, plus some interviews. The longer version of the review, plus audio from the entire session, can be found here:
Hands On: Three Top Gadgets
For our November update, we looked at some gadget ideas for the festive period. in this show, we looked at three more top choices for gadget gift seekers:
Livescribe Echo Smart Pen

One of the cleverest gadgets we've played with. We reviewed the predecessor, the Pulse Pen a while back. The pen records what it hears as you're writing, and you can replay the audio later through the built-in speaker, just by tapping on your handwriting. It uses special paper, and the pen can be docked with your computer to allow you to transfer recordings, and to convert your handwriting to searchable, editable text.

This is a really clever product, and one which has to be seen to be believed. If you attend meetings, conference calls, lectures or seminars, this is a must.

See our Livescribe Pulse Pen Review for more.

From Amazon.co.uk, priced £91 at time of recording.

Gear4 Unity Remote Controller

Control your TV, satellite box, Freeview, DVD, video and more with this elegant universal controller. Use your iPhone, iPad or iPod Touch to control your home AV kit without needing to plug a dongle into your device.

The small controller sits in your lounge and uses Bluetooth signals from your Apple device to send IR commands to your tech. Easy to set up, with support for loads of manufacturers. Can also be programmed for sequences.

From Amazon.co.uk (£63 at time of recording)

Wireless Professional Weather Station

Despite Carl's gently mickey-taking, this is a nice product, all the best for being half-price at the time of recording. Track wind speed, rainfall, pressure and temperature using outdoor sensors that send data wirelessly to a home monitor. Optionally hook this up to a PC and even upload your data to the net.

A great hobby product that's easy to set up, and it great for anyone with an interest in the weather. Pete's using the free Cumulus software, which beats EasyWeather. Check out Pete's weather data at southendweather.co.uk

See our Weather Stations Explored page for a review.

On special for £70 at Maplin at the time of recording
Cast 70: Interactive
Thanks to everyone who got in touch. In this show, we respond to the following mails and calls:
Printers - Comments on Show 69:
Mark Hawkins said "When you discussed printer running costs there was no mention of laser printers. They are now fairly cheap to buy (black and white ones, at least) but much cheaper to run."

Dave Taylor got in touch. He also highlighted laser printers saying that "they are quicker to print multiple sheets, cheaper to run (i.e. Brothers are very cheap) and the print doesn't run if it gets wet.

Dave and Mmckay also spotted Pete's "deliberate mistake". Dave says "Pete referred to OEM, but got it wrong - It stands for Original Equipment Manufacturer" which the total opposite to his definition.
GetJam Reviewed
We heard from Kevin Hopwood. He's a newbie - "I've only listened to the latest 3 shows and I do like them. I was wondering if you could review the website ww.getjam.mobi" We took a quick look, and it has potential. We'll look again in a coming show. Any questions on this web app? Get in touch!
Other Feedback
Maidbloke asks: "Why doesn't BBC 1 have a +1?"
CoolArif79 asks "When is Apple going to make Siri work properly in the UK?"
Dave Rogers, thinks that iPad 2 accessories will be top of most people's Christmas list. Good choice! Dave's from Deddington OnAir - a radio station in Oxfordshire that's just signed up to broadcast our shows.
Also hi to our new listeners tuning in to us on Trent Sound, in Nottingham
Hi also to SWListener, who enjoyed our Christmas update - and now wants a Baofeng ham radio.
Any questions for Carl and Pete? Call 020 8133 4567 and leave a message, send us an email, or ask in our listeners forum.
Want new shows as soon as they're released?
Get FrequencyCast shows automatically, as soon as we've finished them:
Got iTunes? Add FrequencyCast to iTunes


Otherwise, use Juice or another podcatcher to subscribe to our show feed.
Our feed address: https://feeds.feedburner.com/frequencycast