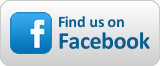 FrequencyCast UK - Show 84
The show notes to go with Show 84 of our technology radio show.
Listen to, or download, FrequencyCast Show 84 (31 mins)
Show 84 NEWS
Here's a look at the news stories covered in Show 84:
BlackBerry 10 Launch: The Blackberry Z10 has just launched in the UK. With a touchscreen, and the ability to run four different apps onscreen at the same time, many are saying that this is Blackberry's last chance to recover some of the ground it's lost to Android and Apple. Watch out too for smartphones from Amazon and also Firefox phone from the Mozilla web browser folk. Apparently, the rumour of a Facebook phone are untrue.


4G Prices: With seven companies bidding for the new high-speed data networks, the UK's existing 4G provider EE has dropped the price for its 4G service, to a still-hefty £31 a month. They've added a super-user tariff of £46 a month for 20GB of data


BT Sport off Freeview? It looks like BT may soon be offering Sky Sports 1 and 2 to its Vision and YouView customers via fibre broadband, and not via Freeview Channel 41 and 42 as they do at the moment. This could have an impact on those watching Sky Sports via Top Up TV. Watch this space


Black & White TV? In a week where Japan has announced Ultra HD services will start broadcasting next year, spare a thought for those keen to stick with less high-tech telly. According to the UK's TV Lensing authority, 45 years after the introduction of colour TV, over 13,000 black-and-white TV licenses are still in force. Priced at £49, that's a saving of nearly £100 a year


Office 2013: Microsoft office users note that Office 2013 has just been announced. Expect a touch-screen interface, better cloud document storing, and Skype integration. No sign of the rumoured iPad and Android versions of Office.


Unlimited BT: Next good news for BT customers as from the 1st of February, they'll be lifting peer-to-peer traffic management, making for truly unlimited broadband.


BBC Broadcasting House: If you fancy a look behind the scenes at the recently re-vamped BBC Broadcasting House in London, from April, you can sign up and go on a tour. Lasting 90 minutes, tours can be booked online now. BBC Broadcasting House Tours.


DAB+ Tests Begin: In other radio news, Ofcom has started some tests of the upgraded digital radio platform, DAB+ in Brighton area.


Star Wars 7: JJ Abrahams. Disney. 2015. Nuff said?


And finally: Another piece of Star Trek tech has just been realised - the tractor beam. Researchers in Scotland and the Czech Republic have created a beam of light capable of attracting microscopic particles. OK. So we can't snare a bird of prey just yet, but it might help Mr Dyson invent a new type of vacuum cleaner!

FOCUS: BT SmartTalk
We look at the new app from BT that allows you to make phone calls from your Android or Apple Smartphone using the Internet. The beauty is that these calls appear on your home phone bill. If you're on a decent BT package, that means free UK landline calls on your mobile.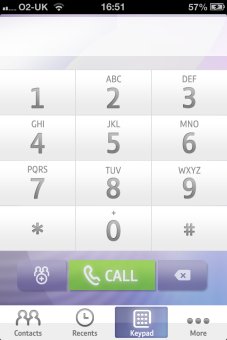 BT SmartTalk App
DISCUSSED: Facebook Graph Search
Online giant Facebook is rolling out a beta of its new search engine - Facebook Graph Search uses data from your network of friends. Pete and Kelly discuss the pros and cons of the new personal search engine.
FEATURED: RoadPixel Journey Recorders
At Gadget Show Live 2012 London, we spoke to RoadPixel about their range of recorders that live in your car, track your movements, and keep a record of any motoring mishaps.
EXPLORED: Toy Fair 2013
In January, Pete and Sarah visited the London Toy Fair. For the full story, see our Special: Toy Fair 2013 Special Report.
FrequencyCast - London Toy Fair 2013 Special Report (12 mins)
Check out our video version on YouTube:
INTERVIEW: Inside the Dragon's Den
We caught up with Glen from EcoSense at Gadget Show Live to talk about his novel snowing Christmas Tree in our special. In this show, we discuss his time in the Dragon's Den.
DISCUSSED: Hams & Hitchhikers
An update on Kelly's challenges - To get her amateur radio licence, and to listen to the Hitchhikers Guide To The Galaxy. In show 84, we see how she's getting on
Cast 84: Interaction
Thanks to everyone who got in touch with us since the last show. In this show, we respond to the following mails and calls:
YouView with another ISP?
We heard from Stephen Pearson about YouView: "I'm interested in replacing my aging Top Up TV PVR with a YouView box. The Humax is a bit expensive at the moment and my ISP XILO does not offer any IPTV options. Are you aware of any other manufactures planning to release another YouView box in the coming year?"

The Humax box has dropped down to £247, making it slightly more affordable, although it is of course free to BT and TalkTalk customers. BT and TalkTalk are YouView partners, meaning that they're able to offer subsidised boxes. As far as we know, there are no other Internet providers out there able to offer cheap YouView boxes, at least for the time being.
Freesat On Demand iPlayers...
James in East London got in touch: "I've heard that Freesat are thinking of bringing a load of i-players onto the Freesat boxes. Is this the existing ones too, and what i-players are they going to be? Second question. BT are bringing a new Freeview box out... will the interference filters be fitted too these new boxes as standard."

The BBC iPlayer and ITVplayer available on many Freesat HD boxes and TV sets - See the Freesat Player Compatibility List. 4oD and demand 5 are due "early 2013", and there are rumours of Netflix coming to Freesat. It's worth mentioning that only HD Freesat equipment with an Internet connection will support online players.

As for free filters. No. Not everyone will need one, so they are unlikely to be supplied as standard.
Android TV Memory Sticks...
Darren asks: "Have you used any of these Androids TV sticks, I see a lot on sale from China, was wondering if they are any good? "

These start from around £40, and we've heard mixed reviews. Handy for playing back media in HD, and also for running PowerPoint presentations, these are interesting, and if there's some audience interest, we may look as a full hands-on review.
Windows 8 Downgrade?
Finally for this show, Jeff asks: "I just got a sweet new HP laptop for Christmas. The laptop came with Windows8. After trying out Windows8 I found I did not like it and wanted to down grade. After I went out and brought Windows7, I found that I could not downgrade because HP no longer had the supported drivers for Windows7 on all of their models. Any Suggestions and advice would be great!"

Windows 8 is now supplied as standard on new machines. The trick is not to think of it as a desktop system like Windows Vista and 7, but to treat it as a new way of interacting - more like a mobile or a tablet. If you really want stand it, there are ways to change Windows 8 to behave more like Windows 7 or XP, such as disabling the Start Screen and restoring the Classic menu and desktop. Here's a guide: How to make Windows 8 look like Windows 7
Please Use Our Amazon Store!

When you're shopping at Amazon please use the link frequencycast.co.uk/amazon - It won't cost you a penny more, and shopping via our Amazon shop helps to pay for our running costs!
Got a comment or question? You can leave us a voicemail by calling 020 8133 4567, or sending us a message. We'd love to hear from a few more of you, so please get in touch and say "hi" - our shows are driven by your feedback - So talk to us!
Want new shows as soon as they're released?
Get FrequencyCast shows automatically, as soon as we've finished them:
Got iTunes? Add FrequencyCast to iTunes


Otherwise, use Juice or another podcatcher to subscribe to our show feed.
Our feed address: https://feeds.feedburner.com/frequencycast