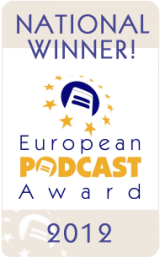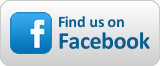 FrequencyCast UK - Show 88
The show notes to go with Show 88 of our technology radio show.
Listen to, or download, FrequencyCast Show 88 (30 mins)
Show 88 NEWS
Here's a look at the news stories covered in Show 88:
Start Again: In what many are dubbing a major Microsoft u-turn, the upcoming Windows 8.1 update will see the return of the Microsoft Start button, that first appeared with Windows 95, and vanished with the new desktop OS. Expect to see Start again by the end of the year.


o2 Wi-fi Hotspot reduction: o2 customers can expect to lose access to BT Openzone hotspots from the 1st of July once the 4 year deal finishes. This means that o2 will lose around a third of its hotspots. O2 also was unable to secure some of the 4G spectrum it was after making the loss of BT's wi-fi access points a blow to o2 customers.


New Home Hub: An updated Home Hub has been released. The BT Home Hub 4 is free to new BT Broadband customers, or available from the BT Shop. Here's our video unboxing of the Home Hub 4, including a summary of what's new from BT's Commercial Director Pete Oliver:

Freeview Drama: In TV news, expect to see a new TV channel coming to Freeview in July - "Drama" from UKTV is likely to take up the space used by Dave Ja Vu, with a schedule set to rival ITV3's drama lineup.


BT News & Mail: BT may be about to drop Yahoo news and email, in favour of a new news and email service coming "in the summer"


Pi-Cam: Good news for lovers of the Raspberry Pi... a 5 megapixel webcam is now available


Demanding 4oD: Also, good news for Freesat customers, as it appears that 4oD may finally be about to appear on the newer [free time] Freesat boxes this month, after a 6 month delay. Demand 5 is still "coming soon"


And Finally: And finally, a search to find the oldest web page has yielded results. After a public plea, a disk-copy of one of Tim Berners Lee's demos has been uncovered as well as some other treasures dating back to 1991 AD. It must have been a wonderful experience find a webpage from years ago that didn't ask you to click to accept the cookie policy before reading. Those were the days.


FOCUS: BT Sport
The new sports service from BT launches at the start of August 2013. We have an exclusive interview with Pete Oliver,Commercial Director of BT, who tells us what we can expect from BT Sport, and how to get the three channels for free.
BT Sport - Here's the full interview with BT's Commercial Director, Pete Oliver
How to get the three Sports Channels:
Got Sky?
If you subscribe to Sky TV and get your broadband from BT, you'll get BT Sport free - you'll need to registered with BT for free access - Register for BT Sport

If you're a Sky subscriber, but don't get your broadband from BT, then BT Sport will cost £12 a month. It might be cheaper to switch your broadband to BT

Via BT TV (BT Vision or YouView)

BT Sport will be available at no extra charge for customers who get their broadband from BT. Register for BT Sport

Got a Sky dish?
If you have a Sky dish, box and subscription card, but don't subscribe to Sky, then you can get BT Sport. It's free to BT Broadband / BT Infinity customers, otherwise £12 a month - Get BT Sport
Via your computer / tablet / smartphone

A BT Sport App will be available for PC, Mac, Android and iOS devices. BT Sport via the app will be available free to BT Broadband and BT Infinity customers

At the time of writing, BT Sport will not be available on Virgin Media, Freeview, Freesat or Top-Up TV - Consider getting BT Broadband & YouView for free access to BT Sport
FEATURE: RAM Upgrades Made Easy
For this show, we asked Kelly to upgrade an Asus Netbook's RAM. To see how much a RAM upgrade would cost for your machine, run the free Crucial System Scanner and see what upgrade is possible.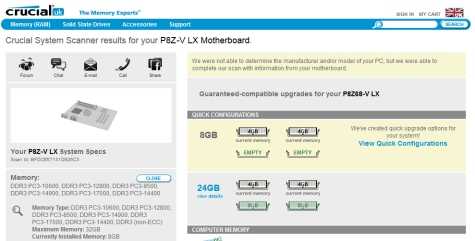 APPS OF THE MONTH:
Pete's chosen apps of the month offer cashback for shopping online, wandering down the High Street or applying for services online. It's possible to make hundreds a month if you use these apps correctly. Made any money from these? Please let us know!
For Kelly's app, she's plumped for the Stephen Fry Headcast app, available from your favourite App Store. Give his nose a tweak for us!
DISCUSSED: Contactless Payment
Be warned - reports of folk having money taken from their account as a result of wafting their NFC contactless card near a reader. Check out the following stories, and use caution!
Contactless Cards Marks & Spencer Charging Errors (BBC) ; Contactless Cards and Oyster Problems (Guardian)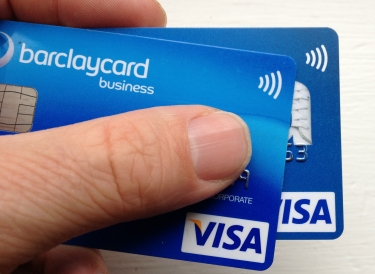 Please Use Our Amazon Store!

When you're shopping at Amazon please use the link frequencycast.co.uk/amazon - It won't cost you a penny more, and shopping via our Amazon shop helps to pay for our running costs!
Cast 88: Interaction
Thanks to everyone who got in touch with us since the last show. In this show, we respond to the following mails and calls:
HDD Audio Streaming Suggestions:
The first one is from Dave:

"I want to be able to stream music from a large HD drive to my Hi-Fi. However I don't want the TV on just to navigate around the tracks. The ideal device would be a Wireless HDD with all the music on. An Android device to do the navigation and the audio out to the Hi-Fi. I know I can stream from my PC to the TV but I don't want the TV on all the time."

If you have the budget, it's worth a look at Sonos. We spoke to them back in 2010 about their awesome range of home audio systems that support playback from iOS and Android devices. Check out the Sonos range at John Lewis or Advancedmp3players.co.uk.

If that's not an option, one of the many media streaming boxes that has a hard drive, stereo phono out and an android app will do the trick. They're normally designed for video and audio, so using them for audio is a little over-kill, but will do the job. The Popcorn Hour devices are worth a look, as they come with a powerful Android app. The Popcorn Hour boxes are available at Amazon.co.uk and Advancedmp3players.co.uk
Complaint of the month:
Our complaint of the month comes from Mr Complaining (a.k.a Kevin Hopwood):

"I like to view your show notes on my iPod touch as that is how I roll. After I click on one of your links, I like to close the window. Then I notice that your original page is gone. A simple new window / tab load on click will sort this problem out. It's not that hard to do with a simple HTML Code. Consider this a tut tut telling off."

You're right, it is easy - target="_blank" will do the job. Some people don't like a site opening new windows and tabs, and some do. We'll try it for this show, but if you have a preference, please let us know. Send an electronic postcard to us stating your preference... "new tab" or "no new tab".
WSJT-X JT-9... apparently:
We had this one in from one from Gary Wan G0DNI:

"I have been listening to FrequencyCast for a number of years and really look forward to the release of each episode. I thought that the last Cast was especially good and I will be following up on a number of the items that you covered! The video updates are really good too - puts faces to the voices! I almost worked you on JT65 a while back, but you couldn't hear me. Have you checked out the recent developments with WSJT-X for JT9?"

Hope to work you soon Gary, and thanks for the message.
Mobile phones with DAB:
Next, this one from regular listener Steve Wilton:

"I was just wondering if smart phones, will be introducing dab radios in place of FM, ready for the digital radio switch over in 2015. The only phone to have dab was that lobster."

Ahh - the good old Virgin Mobile Lobster 700 - A great idea at the time, but it highlighted that DAB mobile reception was (and still is) pretty grim.

Don;t expect to see DAB in miles in a hurry, due to the reception quality and the drain on the battery. Most smartphones come with streaming radio, which is obviously in the network's interest as that uses their data network. It also solves the problem of mobile DAB reception and power consumption.
Got a comment or question? You can leave us a voicemail by calling 020 8133 4567, or sending us a message. We'd love to hear from a few more of you, so please get in touch and say "hi" - our shows are driven by your feedback - So talk to us!
Want new shows as soon as they're released?
Get FrequencyCast shows automatically, as soon as we've finished them:
Got iTunes? Add FrequencyCast to iTunes


Otherwise, use Juice or another podcatcher to subscribe to our show feed.
Our feed address: https://feeds.feedburner.com/frequencycast