Suzi Perry Interview - Ideal Home Show 2012
Gadget Goddess Suzi Perry is one of the ambassadors at the Ideal Home Show 2012, and Pete from FrequencyCast caught up with her to discuss the home of the future, her favourite tech gadgets, the iPad 3 and life after The Gadget Show.
Chatting to Suzi:
Suzi Perry is the 'Ideal Gadgets' celebrity ambassador at the 2012 Ideal Home Show, at Earl's Court. We caught up with Suzi on the first day of the show at the Home Of The Future exhibition to pose some listener questions, and to get her impressions of the show.

In the interview, Pete discovers that Suzi met a very special person at the start of the show, and is waiting patiently for her ideal home to be invented. Suzi's made our Pete jealous by being one of the first to get hands-on with the new iPad 3, and has been pretty impressed with what the new tablet has to offer.

We managed to squeeze in a few listener questions too, and FrequencyCast listener Paul Wright asks what life will be like for Suzi now that she'll no longer be starring on Channel 5's Gadget Show. We find out what's in store next in Suzi's busy life, and we find out a little more about Suzi's furry sidekick Gingi, and why he needs a stunt double!

Thanks to Suzi for taking to time to chat to us before rushing off to the BAFTAs!
FrequencyCast interviews Suzi Perry - March 2012 (7 minutes)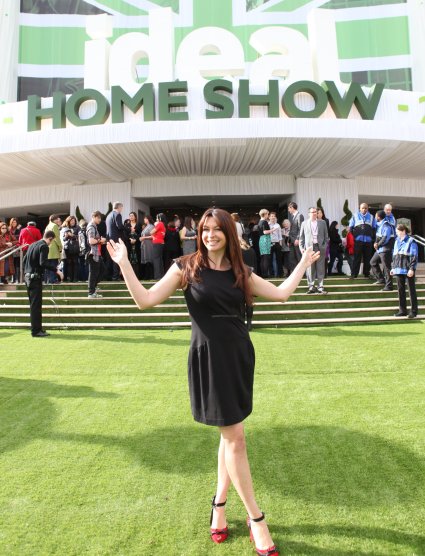 Suzi Perry outside the Ideal Home Show in London's Earls Court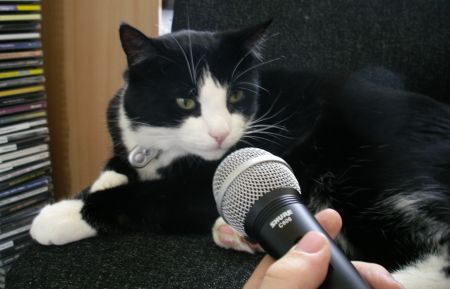 By the way... here's the picture presented by our FrequencyCat, to Suzi's cat
Related Content:
Want more from FrequencyCast?
Get FrequencyCast shows automatically, as soon as they're released: