First Look at the sWaP Nova Keyring Phone
An amazingly light mobile phone designed to be worn, or dangled on a wriststrap or keyring. We look a quick look at this impressive piece of engineering in Show 61:
sWaP Nova - Show 61 Transcript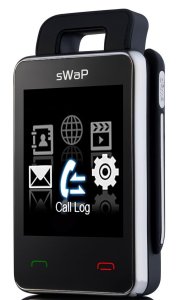 Pete:
... This is the last thing to show you - stand by.
(audio extract plays)
Carl:
That's the world's smallest phone!
Pete:
Look at this - this is the sWaP Nova. It's a keyring mobile phone - how cool is that?
Carl:
It's awesomely cool, but it's more than a phone, isn't it? I mean, that's got proper media stuff on it as well? A nice stylus on the side there, has FM radio, a media player?
Pete:
And it's a full touchscreen, quadband mobile phone. Again, links and Nova review up on our show notes.
Carl:
That is good, and I'm currently looking at another sWaP device at the moment - did you know that?
Pete:
Oh go on - what have you got?
Carl:
I've got the sWaP watch for children.
Pete:
Mmm - any good?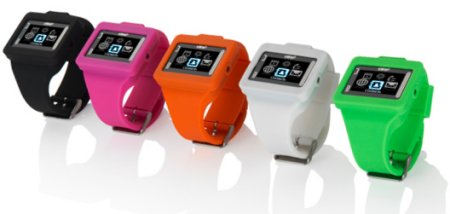 Carl:
I'm enjoying it so far. I'm still looking into it, but that has some added features over my watch, which I'm a little bit disgruntled about, obviously.
Pete:
There you go - a few quick reviews, and again go to the show notes for the full details. That's all we have time for in Focus.
Handy Links: