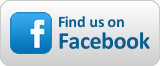 FrequencyCast UK - Show 61
The show notes to go with Show 61 of our online technology radio show.
Listen to, or download, FrequencyCast Show 61 (31 mins)
Show 61: NEWS
This show's news section covered the following stories:
YouView kicked into 2012: The planned on demand service for Freeview, known as YouView (formerly Project Canvas) was due to launch in 2010, then "Spring 2011". It's once again been delayed. It's now not expected until 2012, apparently in time of the Olympics.


Nintendo 3DS Launches in March 2011: New handheld gaming console, the Nintendo 3DS, offers glasses-free 3D launched on 25th March 2011. Want to save £30 and pre-order? See Pre-order the Nintendo 3DS - £30 off


Kindle Upgrades: v3.1 is now being rolled out adding real page numbers, the option to share your book thoughts publicly, and a new newspaper layout. Updates via wi-fi or downloaded from the Kindle site. More: Kindle gets Software Upgrade


4HD comes to Freesat: Channel 4 HD will, finally, be joining the Freesat lineup in April 2011


Vodafone Woes: Break-in on 28 February causes network outages: Bad Day for Vodafone UK


iPhone Users Ain't Cool: According to the uSwitch Mobile Tracker, the Apple iPhone's not in the top 8 UK handsets, and Google Android phones are cleaning up. More: iPhone Falls from Top 5 Handsets


Google removed Facebook from Android Address Book: An update to Android's Gingerbread release will remove Facebook integration from Android Smartphone address books as Google is apparently no longer willing to exempt Facebook from its data sharing rules. More: BBC Technology News


Nokia + Microsoft: Nokia, struggling to create a decent touchscreen phone has partnered with Microsoft and they're working together to get Windows Phone 7 to Nokia handsets. Nokia and Microsoft enter partnership


BBC iPlayer news: A free iPad iPlayer app is now available, and second, when you search iPlayer, you'll now see content from ITV, Channel 4 , Channel 5, and SeeSaw - making the iPlayer the one-stop shop for catch up TV while we wait for YouView to catch up


iPad 2nd Gen 02 March: There's expected to be an announcement about the new iPad on Wednesday the 2nd of March 2011. Next Gen iPad - March 2011


Red Dwarf's Back: Fans of the small rouge one rejoice as a new six part series of Red Dwarf has been commissioned. Expect this on TV channel Dave in 2012


And finally: Prisoners in Kent are in trouble for smuggling Freeview boxes into jail. Prisons get the five main TV channels and the Government recently spent £5.5 million to get 4 extra digital channels piped in. Many prisoners aren't happy with the channel choice and Freeview boxes are the latest objects of desire to be smuggled in. If you see channel Dave starting to run repeats of Porridge, you'll know why.

FOCUS: Media Streaming Explored
For show 61, Carl and Pete look at the various ways to stream music and video to your telly.
Here's a list of the products, services and weblinks mentioned in this show:
Hands-on Reviews:
In a busy Show 61, we got hands-on with five other bits of kit. Here are the links:
Cast 61: Interactive
Thanks to everyone who got in touch. In this show, we respond to the following mails and calls:
Non-UK Listeners: A hi to Dune C. Bourgeau from Burton-Michigan, U.S. He asked about how many non-UK listeners we have. The stats show us our overseas listeners break down thus: 8% US, 1.3% Canada, 1% Ireland and 0.7% Australia. Greetings to all our listeners from overseas


BT Infinity: Alan Murdey got in touch. He says he's got a Hub 3 with BT Infinity. He sent us his test results. 37Meg downloads, but he is only 200 meters from his cabinet


Shiny Nokias: Nick Fletcher's wife dropped her Nokia phone into a bucket of cleaning fluid. The phone's survived, but the numbers have been cleaned. How can she back up using Bluetooth to prevent future disasters? We recommend the Nokia PC Suite, as it's free.


BT Vision Price Drop: Thanks to Colin Still for messaging about BT Vision to let us know that BT's dropped the price for their Gold package from £19.99 to £12.50 from £19.99. Someone dropping their prices? Sky, are you listening?


HomePlugs and iPlayer: We took a podline call Doug Cooper asking what speed HomePlug he should get to be able to get BBC iPlayer on his telly. They should all do the job. To watch iPlayer on a PC, you only need a speed of around 1.5Megabits a second. Your average home broadband is around 3-4 Megabits per second. The slowest HomePlug we could find offers 14Megabits a second, which would do the job well.


Free Stoways! After seeing an odd review for Stoway Cable Tidies we reviewed a while back, we're giving some away to get your views.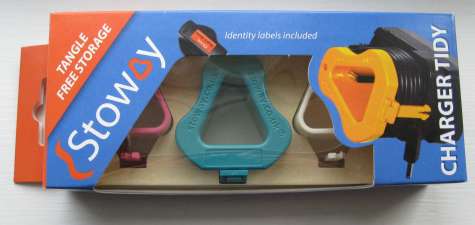 Any questions for Carl and Pete? Call 020 8133 4567 and leave a message, send us an email, or ask in our listeners forum.

Enjoyed the show? Show your support!
Use iTunes? Please Add us to iTunes, rate us, and consider adding a nice iTunes review

On Twitter or Facebook? Tweet or post about us - search "FrequencyCast"
Want new shows as soon as they're released?
Get FrequencyCast shows automatically, as soon as we've finished them:
Got iTunes? Add FrequencyCast to iTunes


Otherwise, use Juice or another podcatcher to subscribe to our show feed.
Our feed address: https://feeds.feedburner.com/frequencycast