Telly Terminate - TV Begone!
A handy keyring that zaps nearby TV sets onto standby. We reviewed this nifty TV remote on a keyring in episode 53 of our podcast
Listen to FrequencyCast Show 53 - Telly Terminate 30 second review
Our quick review of the Telly Terminate for Show 53:
It's a keyring- and it's a TV remote control
But it's a TV remote control with a difference - there's only one button, and its sole job is to turn off that nearby TV.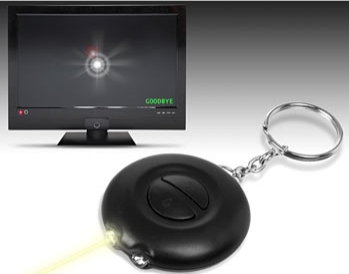 Point it at pretty much any telly, press the button, and it will cycle through loads of "Off" codes to turn off that annoying TV.
No more being forced to watch telly in the local pub or restaurant, and the black keyring also has a handy LED torch.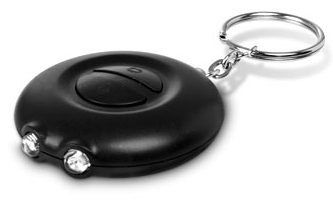 We found a similar device to this some years back, the TV-B-Gone, but this seems to be the next generation.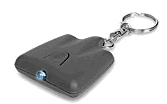 The Telly Terminate keyring is just over a tenner.
Just don't do it at the local pub when that vital match is on, if you value your life!
Zap that telly with a Telly Terminate. Available from:
Bonus Material!

As promised in the show, here's a short MP3 file explaining the fun we had with a TV B Gone.
Listen to our Off The Record MP3: Play Now or Download MP3
Other links: