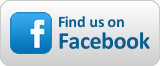 FrequencyCast UK - Show #53
The show notes to go with Show 53 of our online technology radio show.

Listen to, or download, FrequencyCast Show 53 (31 mins)
Show 53: NEWS
This show's news section covered the following stories:
iPhone 4 Launch: The iPhone 4 hit the UK on the 24th June 2010. Apple's hype worked, and an amazing 1.7 million handsets were sold in just 3 days - a record for any Apple product ever. As expected, many queued overnight, and many were disappointed. Those that did get an iPhone on the day have found some problems, notably signal problems if you hold the phone the wrong way. We've produced a special update on the iPhone 4 launch and our first "hands-on", which you'll find at frequencycast.co.uk/iphone4


Virgin TV sold to Sky: Virgin Media has sold off its TV channels to Sky. In a deal worth £160 million, Sky will buy Virgin 1, Bravo, LIVING, Challenge and a new channel to launch in July, Living Loves. Good news for Virgin Media customers, as Sky Sports HD and Sky Movies HD will come to Virgin as part of this deal.


Blow to local radio: Global Radio will soon be shutting 18 of their Heart stations, reducing the amount of live local programming, and forming regional Heart Super Stations. Changes are set to happen over the next few weeks, with up to 200 jobs being at risk. Global is also killing 26 of their local medium wave Gold stations in favour of a national Gold service. Some other smaller stations will also be merged into neighbouring heart stations.


Sky Sports News Pulled: Sky is planning to pull Sky Sports News from the Freeview lineup later this year. The sports channel will be replaced by a "+1" timeshifted version of the Sky Three channel.


Virgin 1+1 Pulled: In other Freeview news, Virgin 1+ 1 has left Freeview to make room for history channel Yesterday to broadcast in the evening. This has angered some in Wales who now can't get Virgin at all in the evening.


Channel news: Vintage TV, aimed at the over 50's launches in September on Sky and Freesat. Also, ESPN America is now available in HD on Sky.


DAB news: Music station NME Radio has now left the DAB platform. The NME TV station has just been added to Freesat.


And finally: It had to happen. Last month, the Freeview channel Babestation Extreme ran a worldwide exclusive 3D porn night. If you missed it, and have a set of the red and blue 3D glasses, there's a trailer on YouTube.

FOCUS: BT Vision
We last took a proper look at BT Vision over 3 years ago. A lot has changed, and as requested by our listeners, in this show we looked again at what BT offers in the form of on demand TV.

Why not follow along with our BT Vision Review transcript, where you can see pictures of what we're discussing...
Want to know more, go to the BT Vision site or see our BT Vision Explored page.
Interview: 90 Years of Radio
In the middle of June, radio hit something of a milestone. Back in 1920, singer Dame Nellie Melba entered the record books with a famous pioneering concert from a Marconi building in Essex.
We were in Chelmsford witnessing celebrations of 90 years of broadcasting, and were able to catch an exclusive interview with John Bowen, the Chairman of the local amateur radio society from the birthplace of radio.
In show 53, we broadcast a brief extract, but here's the full interview...

Listen to our 90 Years of Radio interview with the
Chelmsford Amateur Radio Society (June 2010)
HANDS-ON: Fitbug, one month on
We looked at the Fitbug briefly in Show 52, but we've had time to do a more comprehensive assessment.
In this month's show, we spoke to our Sarah to see if the Bug has changed her life...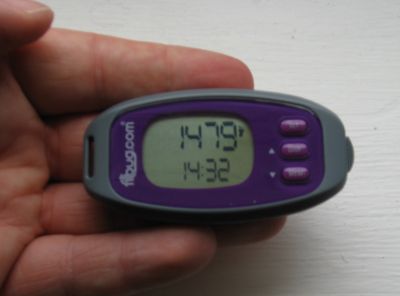 Get a Fitbug
The Fitbug costs around £28, but you get best value for money when buying with the "12 months" one-off fee membership. Full details and pricing at www.fitbug.com
Thirty Second Gadget
Our gimmicky Gadget for Show 53 was chosen by Pete, and it's the Telly Terminate - a progression from the TV Be Gone keyring.
Point this at a TV, press the button - bingo... no more telly.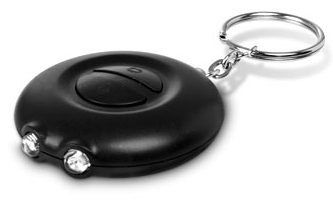 You can get a Telly Terminate from I want one of those or Play.com
Cast 53: Interactive
Thanks to everyone who got in touch. In this show, we respond to the following mails and calls:
Freeview Channel Scan: Carol called with a Freeview problem on her Panasonic DMR-EX78 constantly prompting with the "a new DVB service has been found" message. Looks like Carol's machine is doing an automatic scan for new channels. To turn off that feature, so you're not asked again, disable Auto Search from the "Functions" menu.


Slow Broadband: That's what Len did about his slow broadband speeds. Len mentioned that he's of phone extension points. If you're with BT, consider getting the BT Broadband accelerator, or removing the bell wire. Take a listen to Show 41, or see our Broadband Help page for ways to speed up your download speeds.


US TV Show Lag: Hi to John from Pennsylvania - he's listened to Show 51 where we talked about the delay in getting US TV shows here in the UK. He's equally frustrated about getting UK TV in the states. "BBC America, while OK, is lackluster as compared with shows aired in the UK". He also points out that care needs to be taken when using PMR walkie talkies, reviewed in show 51, elsewhere in the world saying that people need to know that their PMR (or FRS radios in the US) are only usable legally in their country of purchase.


Slingbox on 3: We had a podline call about using a Slingbox with 3 mobile broadband apparently preventing access. We're not aware of 3 blocking connections to a Slingbox. If it's OK with your home wi-fi, it could be a firewall issue preventing external access - make sure your Port Forwarding settings are correct, as many firewalls will block external access (Slingbox connectivity help). Also bear in mind that Slingbox over a mobile phone network may not be cheap.


Technomate 6800: Hi to Chris Pittaway who mailed us via our free iPhone application to ask us about the Technomate 6800. Looking at the specs, it seems OK. You won't get the Freesat Electronic Programme Guide or BBC iPlayer with this model though.


iPlayer on Freesat: Andy from South East London's called our podline to ask when iPlayer's coming to Freesat. BBC iPlayer has been on Freesat HD boxes and TVs for some months now - supported manufacturers include Humax, TechniSat, Bush, Grundig, Goodmans and Sony. If you have a suitable box, connect it to the Internet, tune to BBC 1 , press the red button and select iPlayer. More help: BBC iPlayer on Freesat


MP3 Tinkering: Finally thanks to Steve for suggesting that any MP3 tinkerers out there look at the free opensource utility Rockbox as a way of adding features to various MP3 players.
Any questions for Carl and Pete? Call 020 8133 4567 and leave a message, or ask in our listeners forum.

Enjoyed the show? Show your support!
Use iTunes? Please Add us to iTunes, rate us, and consider adding a nice iTunes review

On Twitter or Facebook? Tweet or post about us - search "FrequencyCast"
Want new shows as soon as they're released?
Get FrequencyCast shows automatically, as soon as we've finished them:
Got iTunes? Add FrequencyCast to iTunes


Otherwise, use Juice or another podcatcher to subscribe to our show feed.
Our feed address: https://feeds.feedburner.com/frequencycast