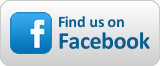 FrequencyCast UK - Show #42
The show notes to go with Show 42 of our online technology radio show.

Listen to, or download, FrequencyCast Show 42 (30 mins)
Show 42: NEWS
This show's news section covered the following stories:
ESPN Premier League Channel: On the 3rd of August 2009, ESPN launches its new service carrying English and Scottish Premier League matches on Sky Digital and Virgin Media. On Sky, the channel will cost £8 a month to Sky Sports subscribers, otherwise £12 a month. On Virgin, ESPN will be free with their XL package, otherwise £8 a month to Sky Sports subscribers or £10 stand-alone. Both Sky and Virgin will offer ESPN in HD.

At the time of recording, we understand a deal for ESPN on BT Vision and Top Up TV to be very close. Keep an eye on our News Page for updates.


Sky Sports on BT Vision? Sticking with football, in July, BT Vision's new CEO Marc Watson has announced that Vision plans to offer the full Sky Sports package to BT Vision customers at a reduced price for the 2010/11 season. Negotiations are ongoing.


Mobile Phone chargers: It looks like an agreement has been made between 10 of the leading mobile phone makers to come up with a one-for-all charger. No more scrounging an obscure Motorola charger, and a lot less waste. Manufacturers signed up include these scheme Nokia, Sony Ericsson, Samsung, Apple, Motorola and RIM. We should start seeing common connectors, based on the micro USB, from 2010.


Digital Switchover update: So far, the following regions have switched: The Border region and parts of Devon, Cornwall, Dorset. The next two main transmitters to switch are Caradon Hill (serving Plymouth, Devon and Cornwall) on the 12 of August 2009. In Wales, Swansea switches on 12th August, followed by South West Wales and Central Wales by the end of August, then North Wales by October. Next, the Winter Hill transmitter (serving Liverpool, Manchester, Lancashire and Cheshire) switches on the 4th November. For more on the switchover, please see www.switchhelp.co.uk. We're planning another show on the Switchover soon - if you have any questions or comments, please get in touch.


Mobile broadband bargain: The mobile dongle we reviewed in Show 38 is now just £14.67 - but that's only until 8:30am on the 6th of August, so you'll have to hurry. Even if you don't need one today, it's a steal at that price. To get the dongle, go to http://broadband.o2.co.uk/mobile


Virgin HD News: Virgin Media cable tv customers with a V+ box can now get Channel 4, FX, National Geographic and MTV's HD channels.


July Update: If you're one of our listeners that don't get our shows from iTunes or our RSS feed - the headlines you missed from our mid-July update: BT and TalkTalk have pulled out of controversial ad tracking service Phorm and there's a product recall on power supplies for some o2 Jogglers.


And finally... It's here. Turbo-powered luggage. Tired of dragging your suitcase along on a lead? Now there's "Live Luggage Hybrid PA", world's first power assisted luggage. Simply pull on the unique anti-gravity handle to trigger the motor to start, then your luggage follows you taking up 85% of the effort itself.

With removable laptop and weekend luggage bags, what's being called "the ultimate luggage system" can be yours for £395. You can get Live Luggage at John Lewis online. Sat-nav not included...


FOCUS: Catch-up TV services
In Show 42, we took a look at the various catch-up TV services on offer in the UK.
Here are links to the sites mentioned in our feature:
Online catch-up TV services
Watch catch-up on your TV set:
Other services
HANDS-ON: Equinux Tubestick
Here at FrequencyCast, we've been told off in the past for not getting hands-on with Mac products. It's a fair cop - our team is almost exclusively PC-based. So, it's refreshing change to play with a digital TV product designed for the Mac.
The Equinux TubeStick is the smallest TV receiver we've come across. Little bigger than your average USB memory stick, and smaller than a Mobile Internet dongle, it's a powerful TV receiver that lets you watch and record Freeview, stream live TV to your iPhone, and schedule recordings remotely from a browser. It also comes with BuddySurfing software, to allow to you chat in real-time with your mates during a show.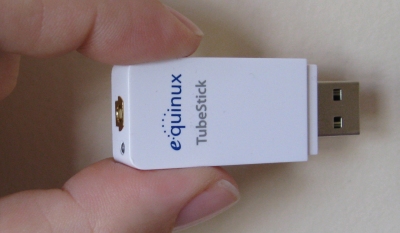 Although primarily a Mac product, the TubeStick can be used with a PC too - although you don't get the nifty features you get with the supplied Mac software - instead, you use it as a basic receiver and use Windows Media Center to control access to the channels, and recording.
Top feature for us was the TubeStick Map. This lets you put in your postcode to see who in your local area has a TubeStick, and what channels they're able to get. Try this out for yourself at www.equinux.com/tubestickmap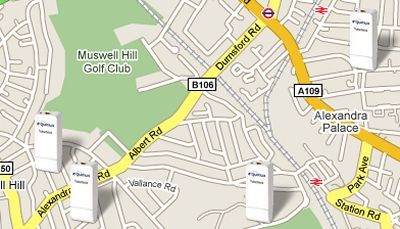 The Equinux TubeStick is available for just under 50 Euro from https://www.equinux.com/eqnetwork/store
First look: TrueCall
If you're a fan of the BBC show "Dragon's Den", you may have seen the Truecall featured in the first episode of the new series. It's a gadget that plugs into your home phone line and filters unwanted phone calls.
Truecall works by looking at the caller display number of incoming calls. You can whitelist or blacklist numbers. For calls with no caller ID, the Truecall asks for a name, giving you the choice of accepting or rejecting the call. The Truecall box can also be used as a telephone call recorder, with the aid of a £25 SD card add-on. Let us know if you'd be interested in an in-depth review.
Truecall is available from Amazon.co.uk.
Cast 42: Interactive
Thanks to everyone who got in touch. In this show, we respond to the following mails and calls:
TV with Freeview and PVR? David Whittleston asks "Is there such a thing as a HD-Ready TV with built in Freeview and a hard-disk recorder?" In a word, yes. They're not that common, but there's a few of them out there. We found a JVC model and 2 LG models currently on offer in the UK - JVC LT-26DE9BJ at Amazon, LG 42PG6900 at Argos, and the LG 42PT85 at Cheap LCD TVs


Portable PC? A message from listener Gerard Rooney. He says "I have just started a distance learning course in horticulture - I download a lot of information onto a USB memory stick. Can you advise me on a small laptop that would let me view my saved work during my journey on the train to work."

You may want to look at a Netbook, not a laptop. They're not as powerful, but they are a train-friendly size, and tend to have good battery life. Our Pete is a fan of his Asus Netbook, and would recommend either the Asus Eee PC 904, the slightly larger Samsung NC10 or one of the Acer range. Try Dabs.com for a decent range of low-priced netbooks.


Nintendo Wii S-Video: Simon Hudson has a tricky one for us: "I have a Wii (sp) problem you might be able to help with. My Harman Kardon AV140 amp can't switch between different types of video source, so I have standardised on s-video. The problem is that the Nintendo Wii only pushes out composite, so I have to physically plug/unplug it into my Panasonic plasma screen. I have tried a Wii 's-video' lead, but this generates a rolling black and white image only. Any advice?"
We turned to our forum for help. Thanks to AndyFras for pointing us to a link showing that the Wii S-video lead is not intended for use with a UK PAL console. You're better sticking to composite. Andy suggests that if you're concerned about re-plugging causing a problem with the plasma input sockets, get a short extension and keep it plugged in. Any wear would now be on the extension lead and not the TV. For the full thread, click this: Radio and Telly TV Tech forum


Good old Ceefax: Mrs I Messer asks what will happen to Ceefax and Teletext when the analogue signal is switched off. After the Digital Switchover, the old analogue text services will cease to be. In July, it was announced that Teletext is set to close in January 2010, due to a fall in revenue. Replacing Ceefax and Teletext after the switch, is digital TV's interactive red button service.


Olympus DS30 noise: One from Mike Ibbetson. "I was reading your online review of the Olympus DS-30 digital recorder. Years ago with the cassette recorders you always had tape noise. Do you get any background noise from the recorder itself?" Listeners will have noticed a slight quality change as we recorded the answer to this one on our office Olympus DS30. No moving parts, so no transport noise - this is a nice little pocket voice recorder.


iPhone slow to sync: We took a podline call from Steve saying that since the iPhone v3.0 software update, his iPhone takes an age to back up. After some investigation, we found that iPhone v3.0 now includes Camera roll images in the backup, which increases backup time. Also, we've seen threads that some apps can cause syncs to take longer than expected. Remove a few apps and try the process of elimination to see if a troublesome app's to blame. Also, there's a way of disabling the backup, which speeds things up. Two useful links: iPhone 3.0 slow to sync and Apple Knowledgebase 3603


Any questions for Carl & Pete? Got a comment on the world of TV and Technology?
Call 020 8133 4567 and leave a message and be heard on the show, or ask in our listeners forum.


Enjoyed the show? Add us to iTunes, sign up to get email alerts, or consider adding a nice iTunes review
Comments on this show? Please post them in our forum.

Want new shows as soon as they're released?
Get FrequencyCast shows automatically, as soon as we've finished them:
Got iTunes? Add FrequencyCast to iTunes


Otherwise, use Juice or another podcatcher to subscribe to our show feed.
Our feed address: https://feeds.feedburner.com/frequencycast