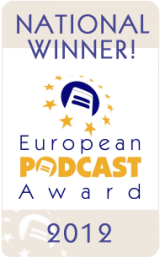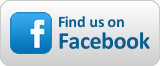 FrequencyCast UK - Show 89
The show notes to go with Show 89 of our technology radio show.
Listen to, or download, FrequencyCast Show 89 (31 mins)
Show 89 NEWS
Here's a look at the news stories covered in Show 89:
Cheaper Roaming: Good news for roamers, as from this month, there's a new cap on the cost of phone calls, and more importantly, data, when travelling in Europe. Data costs will reduce by around a third - capped to just under 39p a Meg. More: BBC News


Ripping Amazon: Now - some great news in you buy your CDs from Amazon - You'll now get free MP3 versions of your music courtesy of the new Autorip service... This also gives you mp3 copies of music you've bought from Amazon in the past. Irritatingly, I now have an Autorip of a James Blunt CD I bought for a friend two years ago. Check out your Amazon Cloud to find out what you've acquired.





DIY PVR: Next - who needs a £250 YouView box, when you can build one for yourself for £30. Cunning users have loaded media software XMBC onto a Raspberry Pi, making a very cheap but effective media device. If you want us to challenge us to make one, let us know. More: Raspberry Pi PVR


Radio Apple iOS7 FM: Staying with music - Apple's iOS 7 has been announced. Largely cosmetic, the update will give us AirDrop to transfer files without bumping, plus iTunes Radio, the new streaming radio service will be coming soon - and will be able to take spoken requests from Siri. Siri in the UK will now be getting a female voice too. It's out in the Autumn


BT Sky Bye Bye: An important note for sport-loving BT Vision users. Ahead of next month's launch of BT Sport, note that Sky Sports 1 and 2 will now only be available to customers on BT's fibre service, BT Infinity, as the over-the-air slots switch from Sky Sports to BT Sport.


Free Frequencies: Next, OfCom looks set to release two chunk of radio spectrum for hobbyists - If all goes well, space around 870 and 915MHz will be available to hobbyists from next year


Google Reader - Book Closed: A reminder that Google Reader, the popular service that collates feeds from your favourite sites, was culled by Google at the start of this month. If you're looking for a new home for your feeds, we're enjoying Feedly as a decent alternative. It's free for Android, iOS and desktop.


Two Snippets: Samsung has unveiled a tablet that runs both Microsoft's Windows 8 and the Android OS, operating systems. Also, this month Radio Hams send their best wishes to the RSGB, as it hits its 100th birthday this year.


And finally: Phone boxes in Leeds are going all "Doctor Who". They'll be locked, painted blue, fitted with free wi-fi and have touchscreen messaging panels. Wonder if they'll have a K-9 charging socket too? More: Yorkshire Evening Post


FOCUS: Planned Obsolescence
We chat about technology that's designed to fail. Take a look at this trailer for "The Lightbulb Conspiracy":
And here is the full documentary:
FEATURE: .UK Web Domains
Discussed: Microsoft X-Box 180:
Here's the video that's sparked our feature on Microsoft's DRM restrictions on their X-Box One console. Enjoy!
APPS OF THE MONTH:
The three apps featured in Show 89:
Kelly's App of the Month: Catchphrase:

Pete recommends:

Malcolm Tucker's Phone - "Thick of it"

Pete recommends:

6 second video with Vine
Advance Look: BubblePod:
We talk to Mr Tom Lawton, the man behind our Gadget of The Year, the BubbleScope. In this show, we talk about this new invention, the BubblePod, and how he hopes to use Kickstarter to get this to the market. See the BubblePod KickStarter page, and check out the video below:
The Dancing Kelly:
As promised in this show, here's a little bit of bonus material - Kelly's Neon Dance.
To find out more about how the suit was made, and to make a comment, see Kelly's Neon Dancing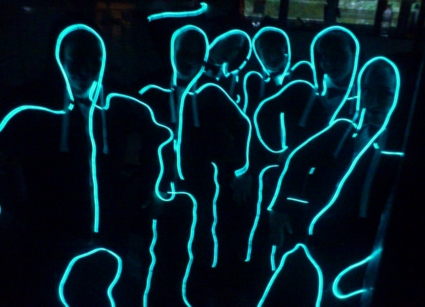 Please Use Our Amazon Store!

When you're shopping at Amazon please use the link frequencycast.co.uk/amazon - It won't cost you a penny more, and shopping via our Amazon shop helps to pay for our running costs!
Cast 89: Interaction
Thanks to everyone who got in touch with us since the last show. In this show, we respond to the following mails and calls:
More DAB Phones:
In Show 88, we talked about the Lobster, and today's phones not having DAB built in. Thanks for Phil O'Brien for getting in touch with the following:

"As well as the Lobster, Nokia had DAB in their old Symbian phones, such as the N8, C7 and E7. You had to have a compatible headset, which costs about £40. I have the N8 myself, and DAB doesn't drain the battery any faster than when using its FM radio. Internet radio, on the other hand does drain it very quickly. I have seen an N8 on ebay with the DAB headset for about £50"

While we're talking of add-on DAB accessories for phones, the Roberts Robi is also worth a mention as this can be used to get DAB and FM for the iPhone - again, a battery drainer though.
Complaint of the month:
We heard from Kevin Hopwood, a.k.a Mr. Complaining, with this month's complaint:

"Regarding top cashback and quidco. They are good and I have been using them for a while but sometimes you never get the money for transactions, so it's only good for large cashback amounts Pete: (Progress) Kelly: He also says - regarding contactless payments - you mentioned that some people are being debited twice - This is simply not true. After the contactless card is debited, the receipt is printed and therefore they are not able continue with the chip and pin payment so they CAN NOT be charged twice. The problem is over the wrong card being charged."

The news stories we covered last month did make reference to people being charged twice - Have a read of the source material for our coverage here: Which News Story and BBC News Story
Wrap your cards in tin foil:
Julie, the EuroBuff has the following to say:

"I don't know if you know but there are ways of protecting your cards. You can buy RFID wallets, purses and card holders that protect your cards which can be bought from Amazon and other various sites online, priced from 99p and upwards, but some of cheaper ones don't work. You can also wrap your card in tin foil to protect it. You can also buy a RFID passport holder to protect your passport from being cloned. Although an American tourist in Russia was arrested by customs thinking he was a spy using this! Just thought it might be if interest to your listeners."

We also heard from Michael Turner:

"On the subject of security on NFC credit cards. I had a bunch of odd transactions appear, so I don't trust them at all. As a result my wallet has a special layer within it that prevent NFC from working, so to use a card I have to remove it from my wallet."
More on Cashback Apps:
Sticking with the cashback apps - Andy Smith from Thamesmead got in touch:

"Hey You two. I first discovered TopCashback in April last year. First time I used it was to upgrade to $KY HD - they were paying £50 AND $KY were giving away a £50 Marks and Sparks voucher. So BOOM! I got a year's $KY HD for £24 Aviva Car Insurance were £10 more expensive than the cheapest I had found, with the £70 pounds off it worked out cheaper. It took a few months to get paid but after an Email or two, I finally got the money,so it does work if you're patient!"
Opening New Web Tabs
:
Finally, we asked whether you like websites that have links opening in new tabs and windows. Not much of a response, but we heard from Roger TCB:

"With regard to opening a new page or not when you click a link, it rather depends on the point of the originating page. When navigating around a site I would usually open a link on the same page but in this case it was really useful to be able to refer back to the page I came from when responding to the question. Usually however I'd overwrite the current page because the user can refer to the sites navigation menu. I maintain several club websites and I include links to the pubs where the activities will be happening or the artists that will be appearing. In these cases I open a new page because I have no control over the external site and the user could easily be just wanting a snippet of information from it before returning to my website for the next pub or artist. A hint for people who want a new page when the site doesn't do it: use Ctrl-click."

"I'll just finish by mentioning 2 of my pet hates that crop up on certain websites: Firstly, sites that tell you nothing on the home page but have a button to click 'to enter the site'. Secondly, sites that play music automatically as soon as you land. Not only does to slow down the page load, it also ignores that you might be already listening to something. Rant over."
Got a comment or question? You can leave us a voicemail by calling 020 8133 4567, or sending us a message. We'd love to hear from a few more of you, so please get in touch and say "hi" - our shows are driven by your feedback - So talk to us!
Want new shows as soon as they're released?
Get FrequencyCast shows automatically, as soon as we've finished them:
Got iTunes? Add FrequencyCast to iTunes


Otherwise, use Juice or another podcatcher to subscribe to our show feed.
Our feed address: https://feeds.feedburner.com/frequencycast