SoundScience Qb-Mito USB Speakers Feature
For Gadget Show Live 2012, we checked out the impressive Qb-mito USB speakers that deliver a punchy 25 watts for up to 30 hours. Catch our interview with the makers, SoundScience.
Qb-mito, packing a punch...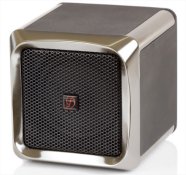 These tiny, but powerful, USB speakers launched at Gadget Show Live 2012. FrequencyCast was there, and we caught up with SoundScience, the creators of these tiny speakers to find out more:
The Qb-mito packs an impressive 25 watts of power, with 30 hours of continuous wireless playback on a single charge. Here are the headline numbers:
Wireless - Uses Bluetooth technology and a rechargeable battery
25 watts of power from compact size
30 hours of playback from a 2 hour USB charge
For more, take a listen to our interview with SoundScience...
Interview: We talk to SoundScience about the Qb Mito USB Speakers:
More on the Qb-mito
The Qb-mito uses technology to enable 360 degree sound dispersion that delivers detailed sound reproduction boasting warm bass and crystal clear highs. An efficient 2 hour charge from a USB connection will deliver 30 hours of continuous wire-free playback.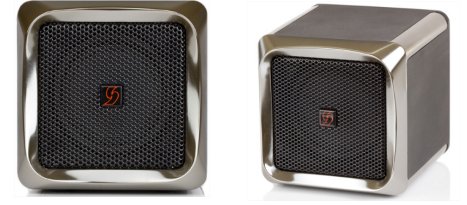 The Qb-mito is compatible with any Bluetooth enabled device - making it as suited to a desktop as it is the outdoors. Easy to set-up and requiring no configuration, the Qb-mito boasts a huge 25W of clear audio; the ability to connect simply and an extensive battery life of 30 hours from a 2 hour charge - making it a leader in the crowded world of portable speakers.
Related Pages: