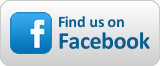 FrequencyCast UK - Show #49
The show notes to go with Show 49 of our online technology radio show.

Listen to, or download, FrequencyCast Show 49 (31 mins)
Show 49: NEWS
This show's news section covered the following stories:
Freeview HD: As we announced in our update, the first Freeview HD box is on the market, the Humax HD Fox T2. The first TV with built-in Freeview HD is also upon us. The Panasonic TX-P42G20B also has built-in Freesat and an optional wireless internet dongle.




By the end of March, Freeview HD coverage will be extended to include Glasgow, Newcastle, Leeds, Bradford and Birmingham


Nintendo DSi XL: Portable gaming fans note that from Friday the 5th of March, a new version of the Nintendo DSi will be available. The "DSi XL" boasts a 4.2" screen (compared to the DSi's 3 inches), has a wider viewing angle for sharing, and comes preloaded with brain training, dictionary and a web browser. Price £150 from Game and Play.





Flight Control - The hugely addictive iPhone Flight Control game is now available for download on the Nintendo DSI. To get the game, go to DSiWare and download Flight Control. It'll cost you 500 DSI points.





Mobile Internet: When it comes to Mobile Internet, o2's fastest for music downloads in the UK, and fastest for web pages in London, according to a recent survey. Vodafone also performed well. Bottom of the heap for download speeds was Orange and worst performer for web pages was 3. Read the full report


Freesat news: News and finance channel CNBC has joined the Freesat lineup on channel 210, and we've found a Freesat receiver for under £30 - the Bush BFSAT01SD, is available for a limited time for £29.99 from Argos: Bush Freesat at Argos.


BBC to close 6 Music? There are rumours that beeb may shut down radio stations 6 Music and the Asian Network, at the time of recording, still unconfirmed by the BBC. Absolute Radio are interested in taking on 6 Music if the Beeb does ditch it. Latest on our news pages


Sky Box storage increase: Sky has released a new HD box with 4 times the storage. The 1 Terabtye box costs £249 and is available from sky.com/shop/boxes/1TB.


SeeSaw launches: The SeeSaw TV service we mentioned recently is now live offering BBC, Channel 4 and Five shows online. Go try it out at www.seesaw.com


Virgin 1 and Living to be sold? Also, we understand that talks are in the final stages for Virgin to see off their TV channels including Virgin 1 and Living, over to Sky. The move would allow Virgin to concentrate on their core cable TV, phone and broadband services.


New Phone Release: No, it's not another iPhone killer - this one is something a little different. From the well known sports firm, the PUMAPHONE could be one to watch. Inkeeping with the sporting theme, this phone has a Stopwatch, GPS run tracker, GPS bike speedo, a pedometer and yachting compass. Interestingly, the back panel is a solar cell, and there are some fun apps too, such as an on-demand digital cat, a sarcastic calculator that tells you off if you ask it to add up something you can do in your head, and a scratching turntable for your music collection. Nice to see something a little different in the phone market.
The PUMAPHONE, made by Sagem, should be available in the UK from April 2010.


Digital Switchover: Hi to those served by Wenvoe in Wales and Mendip in Bristol, who will be going through the digital switchover this month. Digital Switchover Help


And finally: Traffic in Moscow was brought to a halt in January after a hacker was able to access roadside display screens and insert a 2 minute porn clip, apparently causing one driver to have a heart attack. A 40 year old man has been arrested for the prank, and if convicted, may face 2 years in prison. A FrequencyCast Fridge Magnet to the first listener who can brighten our commute and get Babestation onto the escalators at King's Cross.


FOCUS: Get More from your Mobile:
We want you to be interactive. As part of this focus, we'll need you to text us on 07882 043 521 (standard network rate applies)
Here are links to some of the services mentioned in this month's Focus:
Mobile Phone Application Stores
Other Apps listed:
INQ Facebook Phone
Mobile phone from 3 that offers Facebook, Skype and Windows MSN Messenger on a mobile. A surprisingly powerful phone with a 3.2 Meg camera, media player, web browser and a decent slider keyboard - and it won't break the bank.
More details on our Facebook INQ page or on 3's INQ1 page.

Free SIM Cards
Get yourself two free SIM cards from o2 - Go to www.three.co.uk/Pay_As_You_Go/SIM_Only/Free_SIM
Polaroid PoGo
A magic little Bluetooth printer. Get digital pictures printed from your mobile phone in one minute. At the time of recording, under £30.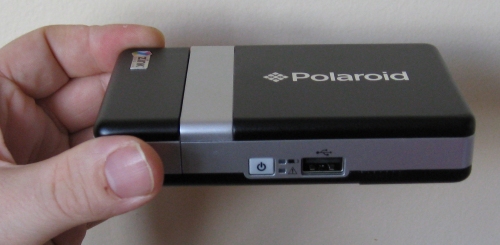 Power Monkey
Portable power for your gadgets. Charge this up, leave it in your bag or at work, for on-demand power. Supplied with a multitude of adapters
Please check out frequencycast.co.uk/mobiles to see what you had to say about your mobile phone and apps.
Hands On: SWAP Watch
Carl's in love with his mobile phone watch, so imagine his joy that there's a new one out. In this show, we look at the SWAP Active. Expect a full review in the next few weeks.
Hands-on: Olympus Tough 6010 Camera
We ask one of the show's background team on whether she's managed to break this "tough" camera. If anyone can, our Kate can!
The Olympus Tough 6010, pictured below, is available now from Amazon and Argos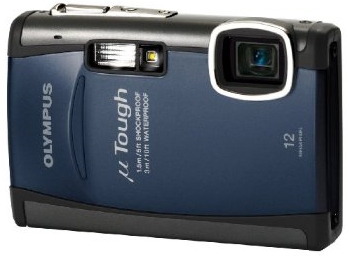 Cast 49: Interactive
Thanks to everyone who got in touch. In this show, we respond to the following mails and calls:
Archive from VHS: Graeme Wilson contacted us: "I would like to replace my trusty VCR with a PVR, however, I would like to archive my VHS tapes to hard drive as generic MP2 files. Do you know of a satellite PVR that has a video line in option? This would allow me to copy the VHS into the PVR and then to external hard drive. "
Copying on to a PVR, then copying off digitally is not the way to go, even if you could find a PVR that supported this. Either archive your VHS to DVD, or hook up your video to a PC and use something like the Dazzle Video Creator from Pinnacle, a Neuros OSD or even a USB video recorder. Have a listen to Show 21 for more, or see our Archiving Your Video section.


New TV Advice: Luke Platypuss is looking for some advice on buying a low cost 37" - 40" hd tv. He's with Virgin and he wants some tips. Check out our "Buying a new TV" guidance page, or take a listen to Show 25. In short though - Get something HD-ready (1080p is the top res, but 1080i should be fine). Get Freeview built-in, get a TV with lots of SCARTs and at least two HDMI connectors, and don't get too hung up on contrast ratios.


No Satellite Signal: Our last podline call for this show - Someone with Sky HD seeing "no satellite signal". This would indicate that you're not getting a signal from the satellite - the clue's in the message. Check your cables from the dish are screwed in tightly, the dish is free from obstructions, and that the Cylons haven't destroyed the Astra 2D satellite.


Any questions for Carl and Pete? Got a comment on the world of TV and Technology?
Call 020 8133 4567 and leave a message and be heard on the show, or ask in our listeners forum.


Enjoyed the show? Add us to iTunes, sign up to get email alerts, or consider adding a nice iTunes review
Comments on this show? Please post them in our forum.

Want new shows as soon as they're released?
Get FrequencyCast shows automatically, as soon as we've finished them:
Got iTunes? Add FrequencyCast to iTunes


Otherwise, use Juice or another podcatcher to subscribe to our show feed.
Our feed address: https://feeds.feedburner.com/frequencycast