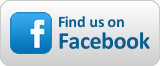 FrequencyCast UK - Show #52
The show notes to go with Show 52 of our online technology radio show.

Listen to, or download, FrequencyCast Show 52 (30 mins)
Show 52: NEWS
This show's news section covered the following stories:
BBC One HD: First off, some HD news: BBC One will go HD from this Autumn. This will be in addition to their existing BBC HD channel, and will be available on Sky, Virgin and Freesat. BBC One HD will also be on Freeview HD as a result of Five's decision not to launch Five HD on Freeview.


Five on sale: The TV's station's up for sale by owners RTL. Possible bidders include Sky, ITV and Big Brother's Endemol. Have a look for it on eBay.


Apple News: Amazing demand for the iPad continues, as Apple reports selling 2 million iPads in 60 days. Watch this space for news of the new Apple 4G iPhone, which is expected to be announced at the state of the Worldwide Developer Conference on Monday the 7th of June.


Freeview HD: We've heard from owners of one of the new Philips DTR5520 Freeview HD boxes that there are quite a few nasty bugs. An over-the-air bugfix is expected in the next few days.

Also note that the first Freeview HD recorder is out, the Philips HDT8520. 500 Gig drive, ultra quiet, and under £300




Philips HDT-8520 Freeview HD PVR



A Humax Freeview HD recorder should be with us in July 2010.


New BBC iPlayer: The BBC is launched an updated version of the iPlayer, with the ability to share content via Facebook and Twitter


Google TV: Google has announced they'll be getting into the TV market. Expect to see Google TV set-top boxes powered by Android and made by Logitech coming soon.


Virgin News: Virgin Media is about to relaunch their new and improved Karaoke Channel on their on-demand service. Stop singing Carl.


Freeview news: From the 2nd of June 2010, history channel Yesterday increases its broadcasting hours on Freeview, and will broadcast will 1am


DAB News: Absolute 80's has joined the national DAB lineup, playing classic 80's tunes. Asian service Panjab Radio has just left national DAB. Q Radio has also left the London Multiplex.


Radio Amnesty: If you're an avid radio listener, you may have heard Stephen Fry in a commercial for our next story - the Radio Amnesty. As we could be scrapping FM radio as early as 2015, retailers including Argos, Comet, John Lewis and Tesco, but oddly not Currys, will offer a trade in of up to 20% against a new digital radio, when you trade in an old FM or AM radio instore. Old radios traded in will be reconditioned and sent off to kids in Africa.

Some voices in the UK radio industry aren't impressed though. The CEO of radio group UKRD had this to say: "We are not prepared to encourage any of our listeners to go and replace their perfectly satisfactory analogue radio set with a DAB one which may not be able to pick up a DAB signal at all. This is absolutely appalling and one has to question both the moral and ethical basis for running such a campaign." Full text. Broadcaster Steve Penk is also against the Amnesty, calling it "farcical, misleading and dishonest". The Amnesty is on until the 26th June 2101.


And finally: Fancy trying on a virtual watch? Watch makers Tissot have launched a virtual shop window at London's Selfridges. You can stand in front of the window, and then see yourself with one of their watches on your wrist, using augmented reality. You can even try it at home - seriously. You'll need a webcam and a print of their T-Touch PDF. Take a look at the following video clip to see the future of shopping. Time's up.
FOCUS: Get more from your digital photos
Here's a list of the products and services mentioned in our feature on digital photography. Why not follow along with our focus transcript?
Adobe Photoshop Elements
Handy for tagging your photos and a handy timeline.
You can get Adobe Photoshop Elements from Play.com , PC World , Dabs.com or direct from the Adobe UK online store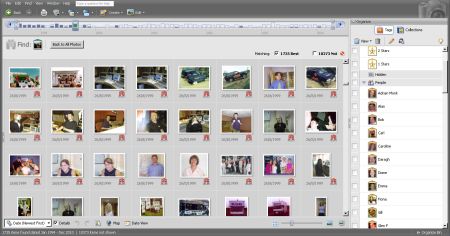 Digital Picture Frames
We recommend you take a look at the o2 Joggler - a digital picture frame that does so much more - Internet connectivity. We reviewed the o2 Joggler in Show 41. For the full SP on Joggler, go to o2's Joggler site.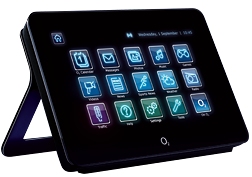 Printed photos
We recommend Photobox for printed photos, as well as the option to get your photos printed onto mousemats, mugs, magnets and other things beginning with 'm'


Portable Polaroid Printer
A pocket-sized printer, the Polaroid PoGo connects to your mobile phone using Bluetooth and prints photos in seconds. See and hear our PoGo review
Printer available for under £30 from Play.com , Maplin and Firebox.com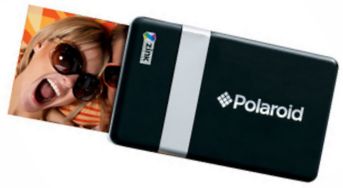 Camera with built-in printer around £125 from Play.com and Amazon
i-got-U GPS photo tagger
Pocket GPS tracker and photo geo-tagger, available in the UK from Maplin - Reviewed in Show 29 - See our i-gotU review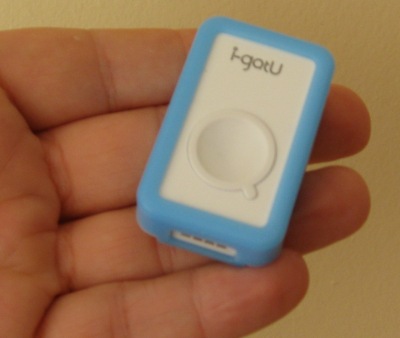 Samsung ST1000 GPS camera
Smart camera that has a built-in GPS receiver to tag your location. Also has wi-fi, Bluetooth and face detection.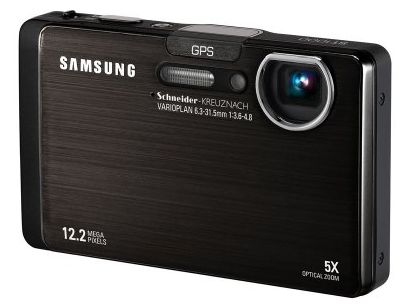 Available for around £250 from Amazon.co.uk , DABS or Purely Gadgets
The Eye-Fi card is an SD card with a built-in Wi-fi transmitter and receiver. Upload your photos automatically, plus location tagging.
Available from Play.com, Dabs.com and Amazon.co.uk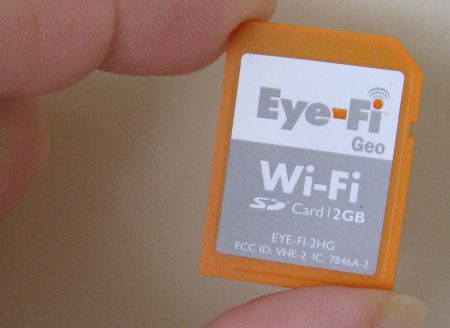 The photo of compressed air, as promised in the show!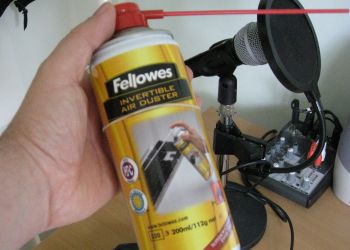 HANDS-ON: Fitbug
In Show 52, we took our first look at the FitBug, a nifty little pedometer that connects to your PC and uploads data about your exercise. It sends that to the Fitbug website, and encourages you to get fit and eat more healthily.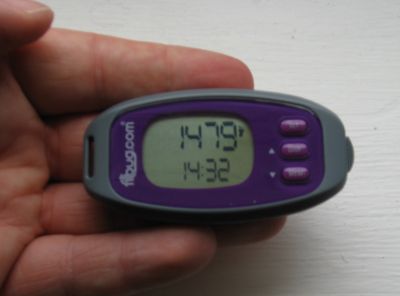 The website provides you with detailed stats, targets and encouragement...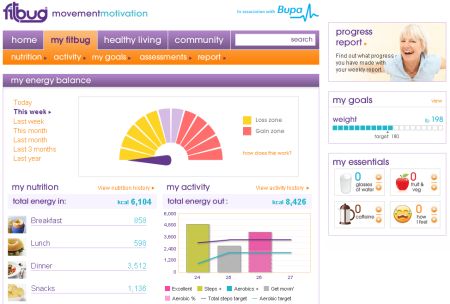 Get a Fitbug
Fitbug is a service, coming with a Bug and access to the Fitbug website (for your results). You can sign up on a monthly basis, but best value is the "12 months" one off fee membership
Full details and pricing at www.fitbug.com
Thirty Second Gadget
Pete's turn to select a gimmicky gadget this time, and Pete's picked a pot of day-glow goo. A magic putty that's great for cleaning the gunk out of keyboards, phones, cameras and anything where a duster won't reach. It even cleans mics. See our Cyber Clean Review.
Cyber Clean is available from I want one of those , Prezzybox and Play.com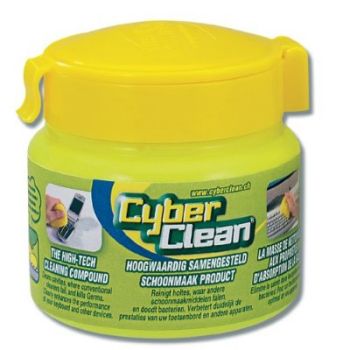 Cast 52: Interactive
Thanks to everyone who got in touch. In this show, we respond to the following mails and calls:
Freeview HD: Kathy Winn asks: "Hi Guys. Could you please enlighten me as to the availability of Freeview HD where I live - SL9 7 - which is west of London on the A40 just outside the M25. On one website I read that for London it was available in 2009; on another I read that I won't be able to get it until 2012."

Your local transmitter is Crystal Palace, which started broadcasting Freeview HD in December 2009, but it's only on half-power until 2012. We checked your postcode on the DTG website, which gives decent info on coverage. At your address, HD reception shows as "Poor". In April 2011, this will change to "Marginal", but won't be good until 2012.


BT Vision HD: Next, we heard from Terry Costello: "What are BT Vision doing about HD? Are they planning on releasing a new box to cater for HD TV? If they don't pull their finger out soon, I'm going to have to ditch the Vision box for a Freesat or Freeview HD box."

We've got nothing concrete on plans for an HD box, although rumours persist of a new box later this year. The boss at BT, Ian Livingstone, has recently gone on record as saying that we can expect to see some improvements over the coming years. Described as BT Vision 2.0, the enhanced platform will offer more HD content, more on demand content and advanced recommendation and search. Of course later this year we can expect to see Sky Sports 1 and 2 join the BT Vision platform. We'll let you know if we hear more.


In-Car kit for iPhone: Steve Moxon asked us about an in-car kit for the iPhone. He says "I have an FM transmitter for my iPod, which worked pretty well, but is almost useless for the iPhone due to interference. Do you have any advice for a unit that performs well. I would like FM capability to play content through the car radio, but also like the idea of the hands-free calls playing through the speakers."

FM transmitters operate on a very low power, so interference is common. In my opinion, avoid Belkin products, including the Tunecast, which does FM and hands-free. The newer Griffin Roadtrip performs well for playback, but doesn't do hands-free, so you'd need a Bluetooth headset for calls. For a more robust solution, there's the Parrot MKi9000. If any of our listeners can recommend a great iPhone FM kit, please let us know.


BT Vision Error H1001 We has a podline call from Vince Guy asking for help with an "HDMI Not Supported" error on his BT Vision box. We suspect he's having a 'handshake' problem. Three things to try. Don't connect via both HDMI and SCART, make sure you turn the TV on first, and then the Vision box. Also, try changing the HD resolution via "Settings" > "TV Settings" > "Screen Aspect Ratio"


Using two BT Vision boxes: We had a call from Edgar Stevenson asking for help getting BT Vision in a second room. BT don't support more than one Vision box on the same phone line. This is because the on-demand service, recording and programme guide reside on the BT Vision servers. For full functionality, you'd need a second Broadband line for your other BT Vision box. You may be able to use a second box for watching Freeview (without record or on-demand), or you could use a wireless video sender to let you watch the output of your main box in a second room.


BBC iPlayer on Freeview - Andy from Thamesmead wanted to know when the BBC iPlayer will be available on Freeview. To get Freeview on a TV, your TV will need to be connected to the Internet. As most TV sets don't have any kind of Ethernet connector or software to let you watch streaming web video, then a set-top box is needed. You can use a Fetch TV or BT Vision box.
Also many of the new Freeview HD boxes slowly creeping onto the market should support his later in 2010.
As for TV sets that can get iPlayer, there's one already out there - the iViewer 32inch LCD HD TV. This supports live TV and catchup over the net. Just under £500.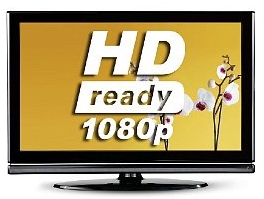 iViewer 32" LCD TV with iPlayer
Any questions for Carl and Pete? Got a comment on the world of TV and Technology? Call 020 8133 4567 and leave a message, or ask in our listeners forum.

Enjoyed the show? Please show your support!
Use iTunes? Please Add us to iTunes, rate us, and consider adding a nice iTunes review

On Twitter or Facebook? Tweet or post about us - search "FrequencyCast"
Want new shows as soon as they're released?
Get FrequencyCast shows automatically, as soon as we've finished them:
Got iTunes? Add FrequencyCast to iTunes


Otherwise, use Juice or another podcatcher to subscribe to our show feed.
Our feed address: https://feeds.feedburner.com/frequencycast