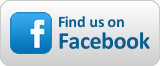 FrequencyCast UK - Show #41
The show notes to go with Show 41 of our online technology radio show.

Listen to, or download, FrequencyCast Show 41 (31 mins)
Show 41: NEWS
This show's news section covered the following stories:
The End of Setanta: We reported in our June update that Setanta was doomed. Well, the sporting service finally went into administration on 23rd June 2009, leaving 1.2 million UK subscribers without service. Sports channel ESPN has been quick to jump in and grab the rights to the Premier League, and looks set be showing 46 matches on Sky, Virgin, BT Vision and Top Up TV from August. Former Setanta subscribers using Freeview will find that channel 34 is currently carrying ESPN America ahead of the launch of a special ESPN Premier League service.


Digital Britain: On the 16th of June, Lord Carter's long-awaited report into plans for our digital future were revealed. The top three headlines:



Analogue Radio off by 2015: The plan is to get national and local FM services over to Digital by 2015, freeing up space for what's being called "ultra local stations" on FM. AM station also need to switch to digital. There are also targets proposed to get digital radio listening up to 50% by 2013, a somewhat ambitious target, and a target of DAB-only car radios in new cars by 2013. FM Radio Switch-off.


Broadband tax: To help achieve the Government's "every home must have at least 2Meg broadband by 2012? pledge, a stealth tax of 50p per month on all landlines is proposed to improve the infrastructure.


Internet piracy: The target is for UK ISPs to reduce online file-sharing and piracy by 70% within a year, with measures ranging from warning letters, speed throttling, to details being passed to copyright owners. Ofcom will be given the power to enforce this.

Nothing's set in stone re. Digital Britain yet, and if we see a change in Government, the report may be ignored.



Digital Switchover: Rather than the four year staggered switchover that we're doing in the UK, the US did it all on one day - Friday the 12th of June, and 900 TV stations turned off analogue. At switch, just 2.5% of homes hadn't switched. Here's hoping the UK Digital Switchover goes as well.


Freeview HD: It seems we have a date for Freeview HD - the 2nd of December, according to the BBC. Initially this will only be in the Granada area, including Manchester and Liverpool. Also, the fourth HD licence has been awarded - to Five, meaning that parts of the UK will have BBC, ITV, Channel 4 and Five HD by the end of 2010.


DAB news: A new national digital radio station is on air - Fun Kids started broadcasting on 27th June and will be broadcasting 'til 3 October 2009.


iPhone 3GS launch: The Apple iPhone 3GS (the "S" standing for Speed) launched on 19th June with a faster processor, improved battery life, video recording, an uninspiring 3 Meg camera and a compass. The 32Gig variant is nearly £900 on contract. Got a 3GS? It is worth the cash? Let us know.


And Finally:. Kodachrome, the massively popular film type has been around for the last 74 years, and in June 2009, Eastman Kodak Ltd announced that sales of Kodachrome stock now only accounts for one percent of total sales. Accordingly, production is about to cease. We've lots audio cassettes, videotape, vinyl, and now the end is nigh for analogue film...



FOCUS: Broadband Speeds
In Show 41, we took a look at what's new with Broadband and some ways to improve your connection speed. Here's a summary:
New Broadband: BT is now rolling out ADSL 2+ - Being rolled out in mid-2009 for free, offering speeds of up to 20Mbps for around 20% of homes


Faster than BT? Consider Virgin Media if you're in a cable area - get up to 50Mbps. Alternatively, get up to 24Mbps from www.bethere.co.uk


Speed checker: Test your broadband upload and download speed with the BT Speed Tester.


Bell wire? Making a minor change to your wiring may give you a speed boost. Details on how to remove the bellwire: Improve Broadband Speed.


Details of the BT iPlate: If you're with BT Broadband, you may be able to get a faster connection with a BT iPlate (also known as a Broadband Accelerator). This is available from the BT Shop: i-Plate at BT Shop. You may be able to get a free BT i-Plate (you just pay the P and P) - see BT Broadband Accelerator page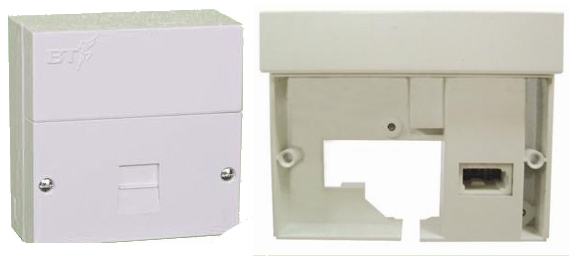 More details on our UK Broadband page
HANDS-ON: o2 Joggler
We got hands-on with the o2 Joggler. According to o2, this is the device set to replace your fridge door - but we like to think of it as a turbo-charged digital picture frame.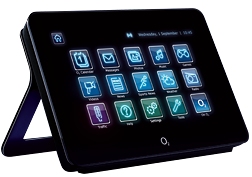 The o2 Joggler allows each member of the family to have their own diary and share family events for all to see. The Joggler also has a news reader, storage for photos, MP3 files, video clips and more. There are also tools such as a notepad, calculator and an SMS service.
There's a decent online review and some screenshots at jogglerhelp.co.uk
The o2 Joggler is available direct from o2 at: shop.o2.co.uk/joggler
HANDS-ON: Walk With Me
In Show 41, we got hands-on with the Nintendo Walk With Me. The kit comes with two dongles that count your steps, and software for your Nintendo DSi. A great way to track your activities, and the software's quite fun too.
The Nintendo "Walk with me" is available with free post/packing from Play.com.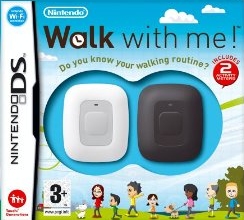 Cast 41: Interactive
Thanks to everyone who got in touch. In this show, we respond to the following mails and calls:
Digital Keyrings: We heard from Andrew Wilkin, asking: "My wife wants a digital photo keyring for her birthday in August". Any suggestions?"

We quite like the look of the budget "August" range from Play.com, but if the budget stretches to it, try the Tao (Pictured) with 8 Meg onboard - enough for 100 photos - from I want one of those.


Using an old Sky+ box: Regular listener Adam Child asks: "I have an old Sky+ box. - Is there any way (without paying an ongoing subscription) that I can capitalise on the Sky+ boxes recording capability?"

Using Sky+ is free if you're a Sky subscriber - otherwise if you want the recording features, you need to pay the Sky+ fee of £10 a month. The other option is to look at hooking up your Sky box to a PC and using that as a HDD - or go for a Freesat or Freeview PVR.



Any questions for Carl & Pete? Got a comment on the world of TV and Technology?
Call 020 8133 4567 and leave a message and be heard on the show, or ask in our listeners forum.


Enjoyed the show? Add us to iTunes, sign up to get email alerts, or consider adding a nice iTunes review
Comments on this show? Please post them in our forum.

Want new shows as soon as they're released?
Get FrequencyCast shows automatically, as soon as we've finished them:
Got iTunes? Add FrequencyCast to iTunes


Otherwise, use Juice or another podcatcher to subscribe to our show feed.
Our feed address: https://feeds.feedburner.com/frequencycast