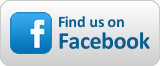 FrequencyCast UK - Show #60
The show notes to go with Show 60 of our online technology radio show.
Listen to, or download, FrequencyCast Show 60 (30 mins)
Show 60: NEWS
This show's news section covered the following stories:
YouView TV Service Delayed: The Freeview plus Internet content service may be delayed until 2012.


Sky EPG Re-shuffle: From the 1st of February, the channel numbers for HD channels on Sky have changed. See the new Sky HD lineup


Sky Atlantic: Now launched exclusively on Sky. Available on channel 108 (also in HD)


BBC iPlayer for iPhone and iPad: Expected later in February 2011. Full story: iPlayer on iPhone and iPad


Wi-fi Hotspots: Sky's bought The Clould, and o2's launching a free wi-fi network. Full Story: Sky Reaches For The Cloud (Add your puns please!)


Nintendo 3DS launch: Confirmed launch dates for the Nintendo 3DS is 25th March 2011 here in Europe. Full Story: Nintendo 3DS Launch Confirmed - Pre-order now here: 3DS at Tesco.


Sky 3 to become Pick TV: Full story - Sky 3 to rebrand in Feb 2011


Music channels added to Freesat: Bliss, NME and Dance Nation added - Full Story: Freesat gets music stations


BBC Cutbacks: Online Guide To The Galaxy h2g2 could be axed and need to find a new home. Also, it seems that BBC radio may vanish from the BBC iPlayer


Paperbacks bite the dust: Amazon has announced that sales of electronic books for their Kindle device have no outstripped demand for paperbacks. Check out our 28 minute Kindle Review


Angry Birds: Soft Toys soon to be available - See Angry Birds at Firebox to pre-order, or our Angry Birds Are Coming news story


And finally: The BBC website has released a list of their reader's favourite top ten anti-technology words. A "Plugthug" is someone who'd kill to find a recharge socket, "Sheeple" - the sheep-like folk who'll buy anything with an "i" in front, and our favourite, "Spamnesia" - failing to reply to e-mails from friends, because your computer thinks they're spam - Full Story: BBC Top Ten Tech Words.


FOCUS: Tablet Computing Explored
In this show, Pete and Carl talk Tablets - Just what's advantage of owning a tablet? And what should you look for in a tablet?
We also put the two top tablets head-to-head... the Applie iPad and the Samsung Galaxy Tab...
Cast 60: Interactive
Thanks to everyone who got in touch. In this show, we respond to the following mails and calls:
Any questions for Carl and Pete? Call 020 8133 4567 and leave a message, send us an email, or ask in our listeners forum.

Enjoyed the show? Show your support!
Use iTunes? Please Add us to iTunes, rate us, and consider adding a nice iTunes review

On Twitter or Facebook? Tweet or post about us - search "FrequencyCast"
Want new shows as soon as they're released?
Get FrequencyCast shows automatically, as soon as we've finished them:
Got iTunes? Add FrequencyCast to iTunes


Otherwise, use Juice or another podcatcher to subscribe to our show feed.
Our feed address: https://feeds.feedburner.com/frequencycast