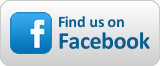 FrequencyCast UK - Show 69
The show notes to go with Show 69 of our online technology radio show.
Listen to, or download, FrequencyCast Show 69 (31 mins)
Show 69: NEWS
This show's news section covered the following stories:
BBC To Axe HD Channel: The BBC is set to scrap the BBC HD channel. The announcement comes as part of the "Delivering Quality First" report, which also outlines other cost savings including more repeats on BBC2, lower spend on buying sports rights, up to 2,000 job losses, and less local programming on BBC local radio. It's proposed that the BBC HD channel will be replaced by BBC Two HD.


iPhone 4S launch: As expected, the biggest tech story of last month was the iPhone 4S launch. The usual queues and shortages made the news, and there are still a lot of people out there without their precious iShiny. If you're looking to get an iPhone 4S from an Apple store, you can't just walk in and get one - you now have to pre-order online after 9pm and book a time slot to buy one in-store the next day.

O2 has made some changes to its 'Fast Track' upgrade policy making it hard for some customers to get an upgrade, and they've also dropped data from their iPhone tariffs, meaning you have to pay an additional £6 a month for the data bolt-on. There are a few unhappy o2 customers out there, and we've covered this in a recent audio update. Go to: o2 says Switch To Vodafone.


PBS Comes to UK: In the US, the equivalent of the BBC, is PBS. A UK version of the American PBS channel has just launched. Available on Sky and Virgin Media, the TV channel offers US current affairs, documentaries and history. Sadly, the PBS-created Sesame Street won't be migrating to the UK channel at launch.


Netflix to hit UK: Expect another entry to the crowded video-on-demand market next year. US firm Netflix is planning a UK launch in early 2012, to go head to head with LoveFilm. Expect TV shows and movies on your TV, computer, tablets and smartphones. If you're interested, we'll review the service when in launches.


Christmas Radio: In digital radio news, a new national station has taken to the air. Smooth Xmas is on DAB between the 1st of November and the 27th of December 2011, playing nothing but Christmas music.


iOS 5 Battery Life Issue: We've had reports from users of the iPhone and iPad reporting problems with battery life. It seems that many of you have noticed a significant drop in battery life. It seems that this may be connected to the "Time Zone" setting on your device.

For details of the quick fix, see our news post: iOS 5 Battery Life Fix


Digital Switchover Update: With half the UK now fully digital, the end date has been announced. Northern Ireland will be the last region to switch off, on the 24th of October 2012, bringing an end to 80 years of analogue TV history in the UK. For help on the switchover, go to switchhelp.co.uk


And finally: Google Earth, Google Maps satellite images, and Google Street Maps. Google's plan to map the world has just taken another step. Google is about to make the inside of buildings available on its service - restaurants, gyms, hotels and museums form the early part of the trails, which are due to include London. More: BBC News Tech site


FOCUS: Printers and Printing
In the last show, we asked for listeners to decide on the topic for this show. The majority of votes cast were for printers, so in this show, we look at how to choose a printer, ink costs, and how to get more from your printing experience.
Printers Featured in the show:
HP Deskjet 1050 Colour Inkjet.

Prints, scans and copies - Under £30 at Tesco Direct and Argos at time of recording

Kodak ESP C110 Colour Inkjet.

Prints, scans and copies - Using cheap in from Kodak - Under £70 at Argos at time of recording
Cheaper Printer Ink: If you don't want to pay PC World prices to top up your tanks, try:
Low Price Printer Ink
Other printer Links: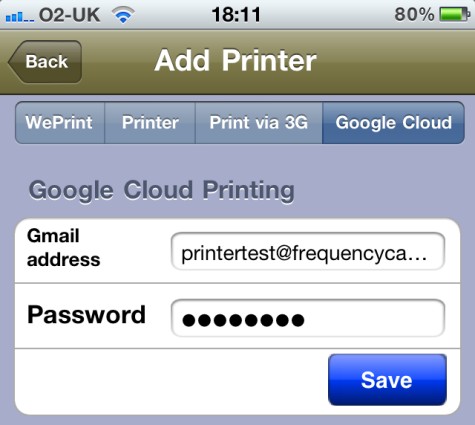 ISS Astronaut
For those hoping we'd talk about amateur radio in today's show, Pete was lucky enough to meet a real-life astronaut, and ask a quick question. He spoke to Julie Payette, who's visited the International Space Station and flown on two shuttle missions, and he asked about amateur radio and the ISS.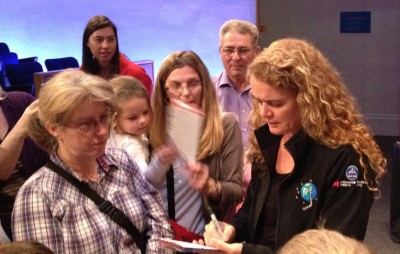 Thanks to Julie Payette for taking time to have a few words with us.
Apple iPhone Siri
In this show, we look at Siri, the voice assistant that's the big selling point with the new iPhone 4S.
Here's the video of the Siri Duet, as featured in the show... enjoy!
Cast 69: Interactive
Thanks to everyone who got in touch. In this show, we respond to the following mails and calls:
Steadicam Video:
Andy Smith got in touch: "Carl. Just heard your update. I saw those clip-on handles and lenses for the iPhone featured on the Gadget Show. The iPhone footage looked terrible to me. It didn't sound like you were too impressed either? - As an Android user (Google Nexus 'S'), the new iPhone was pretty underwhelming. I can only think it is part of Macintosh's business model, to drip feed their "fans" improvements so as to extract as much money from them as possible."

Here's a pic of the Steadicam girls...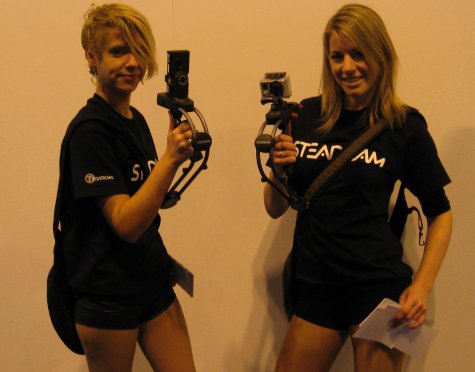 The Steadicam Girls, at this year's Gadget Show Live
eBooks and Overdrive:
We heard from Julie Bell - "Your podcast mentioned ebook readers. I don't know if you or your listeners are aware of Overdrive?. It's an app that can be used on a PC, Mac, iPhone, Android phone and other mobiles to read ebooks, and it's totally free to download and use. The best part of it is not only can you buy ebooks to read on this platform, but you can borrow them from your local library (free of charge as in a conventional library). The lending period varies from library to library, my library's is 21 days, after which it can be renewed (providing nobody is waiting for it). There are quite a few libraries signed up to Overdrive, both in the UK and the rest of the world. You can also download audio books as well. I think it's a very good system and it's all completely free!! I just thought it's worth a mention if you think it might be of interest to others."
Geocaching Update:
In Show 67, we looked at GeoCaching, the high-tech GPS treasure hunting hobbies, and we've currently got three trackable bugs out there. Here's a quick update:
1,600 miles, largely with chippywhite's help. There's a pic of the bug at Stonehenge. Soupdragon now has it
Our second bug has closed up just 109 miles. Fearless Freddie has now passed it to Ruthless Ralphie
Our third trackable is on London after 48 miles, with thanks to Mel-Ray and Rog7238.
Hi also to Linzlady and CurlyClaire for found some of our other geocaching goodies.
Show Your Love for FrequencyCast!!
As reported in the show, get yourself a free GiffGaff SIM card for free texts and data services. We love the GiffGaff service, and ordering a SIM helps us too! Order yours here:

Any questions for Carl and Pete? Call 020 8133 4567 and leave a message, send us an email, or ask in our listeners forum.
Want new shows as soon as they're released?
Get FrequencyCast shows automatically, as soon as we've finished them:
Got iTunes? Add FrequencyCast to iTunes


Otherwise, use Juice or another podcatcher to subscribe to our show feed.
Our feed address: https://feeds.feedburner.com/frequencycast