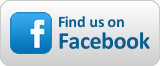 FrequencyCast UK - Show 77
The show notes to go with Show 77 of our technology radio show.
Listen to, or download, FrequencyCast Show 77 (31 mins)
Show 77 NEWS
Here's a look at the news stories covered in Show 77:
Tablet News - Three big announcements last month. Microsoft has announced the "Microsoft Surface", a wi-fi-only tablet running Windows 8. No date or prices as yet. Secondly, updates to the iPad OS have been announced (More: iOS6 announcement). The more interesting story is Google's first tablet, the Google Nexus 7. This is made by Asus and runs the Android Jelly Bean OS. Available mid-July, this is the one to watch!


BT Vision News - Content from National Geographic is already available "on demand", but later this year, two real-time Nat Geo channels will be available to BT Vision customers. No date as yet. Also, footy fans note that BT Vision has won the rights to broadcast 38 Premier League games per season from 2013, meaning that matches not shown by Sky will be available on BT, and not on ESPN.


Virgin Mobile Deals - Virgin's done something clever. Their new "Premiere plan" offers unlimited data, unlimited texts, and unlimited calls to UK landlines for £26 a month. Handy for smartphone users, but that's not the clever bit - they're also bundling in free phone insurance, including 24 hour guaranteed handset replacement in the UK and over-the-air backup. Details: Virgin Mobile Premier Pack.


TomTom Updates - Good news for TomTom users, as over 60 million TomTom Sat Navs will now be able to get daily map updates. TomTom Map Share has 21 million users, and now allows daily downloads of road changes reported by users to be added to your device, to make it as up-to-date as possible. If you have a smartphone, don't forget to give Waze, the free navigation app a try, as this offers free live data from other Waze users in real-time. More: TomTom.com


Apple Podcast App - Listen to us a podcast? Apple's released a dedicated Podcast app for iOS. It's received a mixed reaction, but it's there, it's free, and may encourage more people to try podcasts. The app lets you tweet about your favourite shows and has a retro reel-to-reel view. Free from the app store


Moto nabs Psion - Remember Psion, the British computer firm that made classic electronic organisers from 1984 to the early 2000s have been bought by comms firm Motorola.


3DS XL Gaming - Nintendo's 3DS XL is set to launch in the UK on the 28th of July, with a screen that's 90% larger than the current 3D console


Olympic Smartphones - Olympics? There's an app for that - The official London 2012 app is out now for Android and Apple


And Finally - A wearable-Google is just 18 months away. Google has announced a set of glasses. The glasses are Internet-enabled and have a small screen positioned in the top-right of the right eye. No price yet, other than "they'll cost more than a smartphone". The Google glasses also have a camera, so you can record what you see, as you'll see in the video clip below:
Hands-on: Raspberry Pi
The $35 computer has the world and the tech community buzzing. We put Kelly to the test and asked her to set up this impressive Linux computer.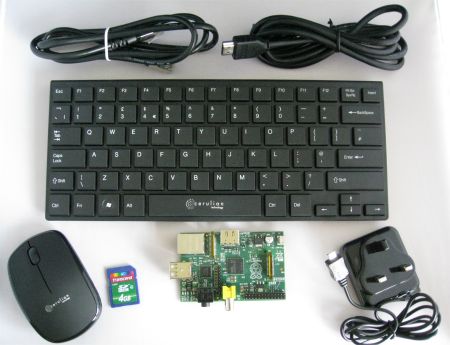 The Raspberry Pi, plus the bits you need
FrequencyCast In Orbit
FrequencyCast has sent some messages into space, aboard the F-1 Cubesat satellite. Live long and prosper. Listen to Show 77 to see what Kelly's special message was!
FOCUS: Echobox Home Networking
Looking for an alternative to wi-fi and Powerline for home networking? Check out the Echobox, which uses TV aerial cabling for mega-fast broadband...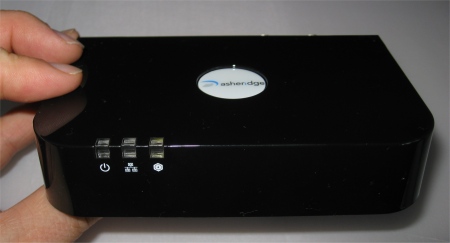 The Echobox from Asheridge
BONUS: Longer version of our Echobox interview with Jason from Asheridge Communications (13 mins)
Apple iOS6 Reviewed:

Apple announced the latest upgrade to its mobile operating system in June.
For a summary of the changes, see our news story: iOS6 announced
For this show, we discuss the changes, and how it might impact our iPhones and iPads.
FOCUS: WOWee Speakers
We took a look at three impressive pocket speakers from WOWee.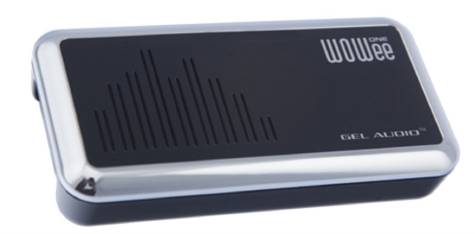 The WOWee speaker range is available online from Amazon.
Cast 77: Interaction
Thanks to everyone who got in touch with us last month. In this show, we respond to the following mails and calls:
Travel TV and Freeview
Thanks to Tom 2E0TNC for asking the first question: Stephen Wilton says: "Since the switchover at the crystal palace transmitter, the reception is just so much better, with no break up especially on pick tv and dave on my soundwave tv, which were quite bad, just recently a new channel has appeared called travel tv, don't know when it'll broadcast though"

Travel TV on Freeview 106 is owned by the Daily Mail. We understand this is to be a digital text service offering holidays, possibly like the Teletext Holidays channel.
Adding Firewire to a laptop
We had a podline call from Jon from Colchester in Essex. He's bought a Sapphire Pro 14 Audio interface. It uses a Firewire connection, but his laptop doesn't sup[port Firewire. Is there a way to convert an existing laptop of support Firewire?

If your laptop has an ExpressCard socket, you can get a Firewire ExpressCard Adapter, to add a Firewire port. Otherwise, no easy option, as far as we know. The USB and Firewire protocols are too different for there to be a converter available. If anyone listening can think of a workaround, please let us know.
Pocket Casts for Android
JCB_Digger says "How about telling your listeners about Pocket Casts? It's a handy app for listening to podcasts on Android". Done!
Electric Cars and Smart Meters for the blind
Wayne called in with two valid points for the blind and partially sighted. Electric cars, such as the Nissan Leaf, should have a sound, so people know they're coming. Also, consideration should be given to having Smart Meters that speak, so everyone can get the benefit.
What's the point of smart meters?
As a follow-=on to our piece about Smart Homes & Smart Meters, Ian Armstrong says: "I do not understand how these smart meters will ever help consumers save an appreciable amount on their energy bills. What will a smart meter do? I am sure that they will measure the vampire drain in the night... but really, how much is this usage as a percentage of the overall 24 hour electricity usage? Not much I suspect. I can't help feel that people are being seriously mis-sold on these devices."

Well, we're not sure we agree with Ian on this one. We feel that the only way we as consumers can learn how we use energy, and can save it, is with data. We played an extract of our interview with Paul at British Gas explaining what the meter offers.

Pete says: "Being able to see just how much it cost to run a dishwasher or washing machine on a half-load would make me change my behaviour. Similarly, how many of us have the heating come on in the morning to heat every room in the house, even though we only use a couple of rooms in the morning. For me, understanding what I'm using (or wasting), is the only way I'll learn how much I can save."

A pilot scheme demonstrated that smart meters offered an average saving of between 2% and 4%, but with other simple changes, a 10% saving in your gas and electric is do-able. Got any thoughts on Smart Meters? Have your say!
Please Use Our Amazon Store!

When you're shopping at Amazon please use the link frequencycast.co.uk/amazon - It won't cost you a penny more, and shopping via our Amazon shop helps to pay for our running costs!
Got a comment or question? You can leave us a voicemail by calling 020 8133 4567, or sending us a message. We'd love to hear from a few more of you, so please get in touch and say "hi" - our shows are driven by your feedback - So talk to us!
Want new shows as soon as they're released?
Get FrequencyCast shows automatically, as soon as we've finished them:
Got iTunes? Add FrequencyCast to iTunes


Otherwise, use Juice or another podcatcher to subscribe to our show feed.
Our feed address: https://feeds.feedburner.com/frequencycast