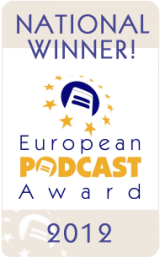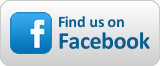 FrequencyCast UK - Show 87
The show notes to go with Show 87 of our technology radio show.
Listen to, or download, FrequencyCast Show 87 (30 mins)
Show 87 NEWS
Here's a look at the news stories covered in Show 87:
YouView Updates: An automatic update is rolling out to improve the experience for users of the Freeview + on-demand service. The update improves search, adds categories, and fixes bugs. The iPhone app has been updated to support Series Link... the Android app for controlling YouView is due out in a few weeks time. There's also a new Humax box - The DTR-T1010, which replaces the T1000. More on YouView here: YouView Explored.


Google Now taking control: The latest toy from Google is now available for Android and iOS - Called "Google Now", the app checks the weather, traffic, your diary and your inbox to push you information about your day that might be useful. It also offers info on local attractions and team news. Google can now control your day as well as your searches. Available free on Google Play and the App Store, and possibly coming soon to Google's Chrome browser.


eBook Reader for under £30: Fancy a touchscreen wi-fi ebook reader for £29? The Nook Simple Touch has just seen a temporary price drop from £79 to £29 as part of a scheme to get people reading. It supports ePub and PDF, and 2.5 million titles are available. This makes an ideal gift. Available from Argos: Nook Simple Touch Reader - but be quick!


Now TV - free cinema tickets: We're continuing to see lots of interest in Now TV, especially as you can now buy a day pass to get access to Sky Sport without a satellite dish. In early May, you can get a couple of free pairs of cinema tickets for trying the service free for a month. Give it a try: Free 28 day trial of Now TV


Girlie TV: TV channel Discovery has just launched a new channel. Called TLC, this is aimed at a female audience with lots of lifestyle and reality TV shows - the opening night of this new channel featured a woman obsessed by licking cat fur.


Blake's Back! Good news for our Pete... classic Sci-fi series Blake's 7 is set for a 21st century remake - let's hope Perspex Orac survives! Story


Apple iRing? Really? Our favourite rumour at the moment, has to be Apple's iRing - a wearable remote control for the Apple TV box. Place your bets please!


iOS 7 Makeover? It looks like we can expect an announcement about iOS 7 on the 10th of June. We can apparently expect a facelift as Apple tries to play catch-up with the interface on the new Android smartphones


TV Streamer: Worth a look is the "Plair" - Due out in June, this will let you stream video from your tablet, smartphone or laptop to your TV. It connects via HDMI, and it's like Apple TV's AirPlay, without the restrictions. US price $99. Details at plair.com


And finally: Thanks to Vinny the Bearded Buffalo for sending this one in. Game Dev Tycoon is a new simulator game where you have to build up a gaming company and turn a profit. Even though the game costs little more than £5, it seems that 95% of the copies of the game that are out there are pirated copies.

The game's authors have rather cleverly inserted code that makes the game much harder for those with a dodgy copy - as the company's progress is hindered by pirates. Users with cracked copies have been going online complaining that they can't win, as virtual pirates are ruining sales of their virtual game. Ohhh - the irony!
FOCUS: Gadget Show Live
If you missed it, check out our video review of Gadget Show Live 2013 in Birmingham:
FEATURE: Soladapt Touchscreen Adapters
Touchscreens are all the rage, but they can be a little pricey. At Gadget Show Live 2013, we found the perfect solution, an adapter that turns your screen into a touchscren. They're available in all sorts of sizes, at a fraction of the cost of getting a new monitor. We interview Glenn from Soladapt to find out more.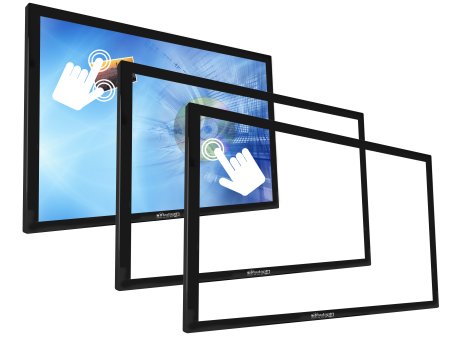 Get 25% of a Soladapt Touchscreen converter using the special FrequencyCast code: FQC1325
Enter this code at the checkout at www.soladapt.com for 25% off, courtesy of FrequencyCast & Soladapt
UPDATE: Smart TV adapters and tablets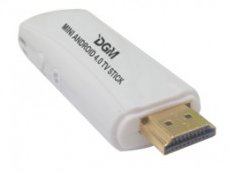 In our last show, we looked at Android-powered adapters that can turn your TV into a Smart TV - We looked at one of the cheaper solutiuons on the market - the Google Android 4.0 TV Wi-fi and TV Cloud Stick.
In response to a listener question, we spoke to UK computing first DGM about their all-new Android TV stick, the T-A14D.
You can find out more, and order one of these clever little USB sticks direct from DGM: www.dgmeshop.com
We also found out about DGM's range of tablets, including a rather impressive tablet that uses Retina technology - due out in May 2013, it could be an iPhone killer at £200.
We also found a tablet for under £50 - Again, details on www.dgmeshop.com
That Cat Video
As featured in the show - heres the cat video:
Also, check out songify to make your voice musical, plus the "I Love Cats" songify track!
VIDEO: Making of FrequencyCast
Ever wondered how we make FrequencyCast? Here's our BBC News 24 style "making of" video... enjoy!
DISCUSSION: Scanners and Trackers
In the last show, we looked at a £10 dongle that lets you watch Freeview and listen to DAB and FM station. It can also be used to listen to all sorts of other radio services. This is known as an SDR (Software Defined Radio), and is an impresisve bit of kit.
Realtek RTL2832U Radio & TV Dongle Availability:
Listener Jon Quirk got in touch to say: "It is an offence under the wireless telegraphy act to receive transmissions that you are not authorised to. The transponder app may fall foul of that", and that's what we discuss in today's show.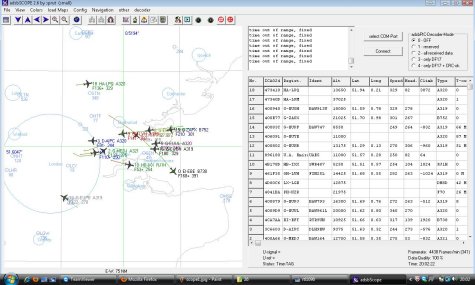 Tracking aircraft with the Realtek dongle Realtek DVB-T TV RTL-SDR Radio Tuner USB Stick
Please Use Our Amazon Store!

When you're shopping at Amazon please use the link frequencycast.co.uk/amazon - It won't cost you a penny more, and shopping via our Amazon shop helps to pay for our running costs!
Cast 87: Interaction
Thanks to everyone who got in touch with us since the last show. In this show, we respond to the following mails and calls:
Getting extra channels from BT:
Thanks to Luke Spencer for this one:

"Hey guys, I have a few questions regarding BT Vision. When will extra channels like GOLD and FX appear on Vision, would I also need BT INFINITY for this or would my current broadband work with this? "

You'll be pleased to know that GOLD and Fox, as well as British Eurosport, Watch, Nat Geo and History are available on BT Vision boxes, but as these are live streamed channels, you will need BT's fibre service, BT Infinity. Note that at the moment, these extra channels, known as linear channels, aren't available on BT's YouView.
Box for streaming catch-up services
Steve Saul asks:

"Just wondering if you had any recommendations for a wi-fi streaming box to connect via HDMI to my tv? I want it for catchup TV services BBC iPlayer, 4oD and ITV Player. Looking to spend no more than £150, but dont want Xbox/PS3/YouView box."

If you don't want any of those services, you are a bit limited. You could get one of the excellent Roku devices for £50 that will give you the iPlayer, Netflix and Now TV - Sadly no ITV Player or 4oD. The best option we could find is to go with Android, and one of the dongles we mentioned earlier in the show. Android devices can run the three catch-up services you're after.


The £50 Roku streaming media device: Roku 2400 at Amazon
Copying shows from Sky:
We also heard from Sam Johnson:

"Do you know of an easy ways to record or transfer shows from sky to my PC. I'm not worried about HD."

This one's come up before Sam. You can't extract the content as a file, so you'll need to copy shows off in real-time. You'll need a video capture card for your PC and to connect from either the SCART or the RF co-ax cable on the Sky box. for more details, see our guide here: Copying shows from a Sky+ box
Switching off FM:
And finally for this month, Leslie Jacobs asks:

"You said in November's podcast something about the FM going and being replaced by DAB, so can more info on this please? I hope it's true as it's much better than FM - No hiss and you get more stations."

We first looked at the potential for an "FM Switchoff" back in show 54. There was talk of switching off FM and AM local stations by 2015, but a more recent report says the earliest a switch would happen is likely to be 2017. The majority of the UK would have to be listening digitally for that to happen, and we're a way off that. The BBC has been experimenting with switching off some AM local services, but ditching FM for DAB is still some way off.
Got a comment or question? You can leave us a voicemail by calling 020 8133 4567, or sending us a message. We'd love to hear from a few more of you, so please get in touch and say "hi" - our shows are driven by your feedback - So talk to us!
Want new shows as soon as they're released?
Get FrequencyCast shows automatically, as soon as we've finished them:
Got iTunes? Add FrequencyCast to iTunes


Otherwise, use Juice or another podcatcher to subscribe to our show feed.
Our feed address: https://feeds.feedburner.com/frequencycast