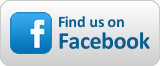 FrequencyCast UK - Show #56
The show notes to go with Show 56 of our online technology radio show.
Listen to, or download, FrequencyCast Show 56 (31 mins)
Show 56: NEWS
This show's news section covered the following stories:
Sky Scrap Channels: Just weeks after rebranding "Virgin 1" to "Channel One", new owners Sky have announced that the channel will be scrapped, as will 25 year old satellite station Bravo. With content too similar to Sky 1 and Sky 3, many shows will move from the closed channels over to a Sky-branded channel . Bad news for Freeview viewers, as Channel One is set to be replaced by the gameshow channel Challenge. No date has yet been set.


Windows Phone 7: The re-written Microsoft mobile phone operating system should be with us in October 2010, with the first phone expected to be the HD7 from HTC. Expect a smooth touch screen, X-box live integration and an at-a-glance active home screen.


3 Free Facebook: UK network 3 is offering free access to the social networking site Facebook. If you're on 3, use your phone to browse to 0.facebook.com - The interface is basic, but usable, and free.


Project Canvas Update: Combined Freeview and on-demand service Project Canvas will officially be known as YouView, when it launches in 2011


Apple TV Ships: The new Apple TV boxes have started shipping - priced £99 in the UK. Available from Amazon We'll be reviewing one soon. (Update: See our Apple TV v2 First Look)


New Olympus Recorder: Olympus has released a new version of their liner voice recorders - the new Olympus LS-5 offers the same high spec stereo recording at a lower price. We've covered Olympus Recorders in previous shows. For more details on this new model, see the Olympus LS-5 Review at Radio and Telly


Sky HD changes: And a reminder to Sky HD customers that on the 5th of October, HD channels will become tied to channel packs, for example to watch Sky One in HD, you'll need to subscribe to the Sky Variety pack. Full details on Sky's HD Channel page


Channels news: BBC One HD is expected to launch in November 2010, and Sky customers can expect Eden HD, Nickelodeon HD and ITV2 HD in October. Also Hallmark channels will soon be rebranded to Universal.


DAB Book: A new book is set to cause some controversy. Available from the 1st of October, and written by Grant Goddard, the controversial title is "DAB Digital Radio - Licensed to Fail". The book is now available from Amazon.co.uk


Virgin Launches 3D Service: Virgin Media has trumped Sky by launching their own on-demand 3D service, days ahead of Sky's 3D channel launch.


And finally: Personal details of over 5,000 Sky Broadband customers have been leaked. Laywers ACS:Law forced Sky to hand over details of customers that may have used Pirate Bay to share adult movies. Such details are used by the law firm to send out threatening letters asking for £500 compensation. On-line activists in return took down the ACS:Law website,hacked into their servers, accessed their email system, and found the apparently unencrypted personal data attached to an email, as well as a number of other embarrassing messages. Now, the anti-piracy law firm are being investigated by UK authorities about possible breaches of the Data Protection Act, and could find themselves fined up to half a million pounds. Full story: BBC News Website


FOCUS: 3D

The focus of this show is the technology behind 3D , and the four main types:
Anaglyphic 3D - Red and Blue glasses


Passive 3D - using polarising glasses


alternate-frame sequencing - Active Shutter Glasses - Powered specs that cover each eye alternately


Autostereoscopic - 3D TV without glasses

.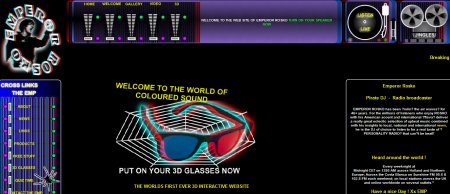 3D Website at www.theemperorrosko.com
Transcript available: Transcript of Show 56's Focus on 3D
Focus: HD TV
Two of our most common HD questions are:
What does 720 and 1080 mean?
What is Full HD?
Normally, these are coupled with questions about Freeview HD.
If you need help on these, we recommend the following two pages: HD Explained and HD Questions Answered
Hands-on: Triax Tri-Link
In this show, we looked at this novel and powerful home TV distribution system that combines an RF modulator, remote control extender and amp. Available from Amazon: Tri-Link at Amazon
More pics on our Tri-link review, and more details available on the Triax Tri-link UK site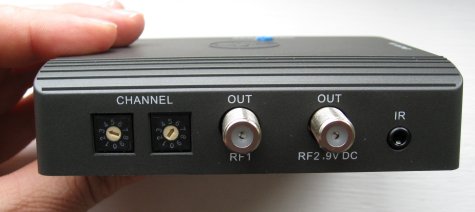 Feature: Classic Tech - The Calculator
In our new "Classic Tech" feature, we looked at the good old pocket calculator. Here are some of the notable milestones:
The Abacus
The Slide Rule in 1622
The mechanical calculator invented in 1642 by Pascal
820, Thomas de Colmar's Arithmometer

Charles Babbage's 1822 creation, the "Difference Engine"
Curta created the one-handed adding machine in 1948
The metal calc with sliding lines - the Addiator pocket calculator in 1920
The first commercial all-transistor calculator, the IBM 608
The relay-driven Casio Model 14-A calculator in 1957
The first handheld calculator was developed by Texas Instruments in 1967IN the 70's, we had the Sanyo ICC-0081 "Mini Calculator", the Canon Pocketronic, and the Sharp QT-8B "micro Compet"
One of the first low-cost calculators was the Sinclair Cambridge in 1973 for £20
The first LCD calculators with LCDs were manufactured by Rockwell International sold from 1972, including the popular Sharp EL-805
The first graphing calculator was the Casio FX-7000G released in 1985.
Oh, and in case Carl's closing 0.7734 sum made no sense:

Cast 56: Interactive
Thanks to everyone who got in touch. In this show, we respond to the following mails and calls:
Kindle and GMail? In our recent 25 minute special on the Amazon Kindle, we answered a question from Richard Courtice about whether the Kindle's browser could cope with Gmail.

When we tested, it couldn't, but two keen listeners have found a way. Vic15 says "I couldn't log on initially at the Gmail screen when I went direct to it, but it worked when I went to the iGoogle site and logged onto my account there." Vic also says "I have had my Kindle for a couple of weeks now and absolutely adore it. I hadn't worked out you could search Wikipedia direct from the text until I listened"

Bill C also got in touch to tell us he can get into basic Gmail, but says there's a problem clicking links in Gmail (It wants to open the link as a separate page/tab which this basic browser does not support.) Amazon is about to release a patch for the Kindle 3. Version v3.0.2 should offer performance tweaks and improvements to the browser


Olympus DS-2400 replacement: Sean McKenny contacted us asking for help with a replacement for his Olympus DS-2400 Digital voice recorder, as his model's had water damage. He's after that specific model as it's compatible with Dragon Naturally Speaking (transcription software that's not a patch on Typing Angels, who do our podcast transcriptions. As for a replacement? Yes, we've found one at a decent price with free P&P: Olympus DS-2400 at Play.com


More Kindle Questions: We had three Kindle questions sent in by Tim Cummings. First - "Can I view two books at once so that I can check any reference made by one writer against the book they are quoting?" The Kindle screen doesn't allow you to have two books on-screen at the same time, but you can switch between two books easily without losing your place - alternatively, you can view one book on the Kindle while viewing another book with the free Kindle app that's available for PC, Mac, iPhone, Android or Blackberry device

"Can we purchase books from the US library on Amazon, or are we restricted to the UK Amazon site for now?" A UK Kindle is tied to your UK Amazon account, so it only supports UK purchases, I'm afraid. It's worth mentioning that ebooks are subject to UK VAT (unlike printed books), and VAT's set to rise to 20% in January. Only 75 people signed the petition at The Number 10 website to abolish VAT on eBooks.

And Tim's final question. "Because the Kindle is internet enabled, can it be hacked or get a virus?" The Kindle browser is pretty limited. The Kindle OS is Linux-based and the browser doesn't support file downloads, Java or Active X, so Pete thinks it's pretty safe!


Tablet PC and iPlayer: Mike Fewtrell asked if we could recommend a tablet pc that would be best suited to running the BBC iPlayer using the download and play later? Although tempted by the iPad and the Android tablets, these only support streaming video. A tablet running Windows 7 should do the job. Although Pete's not tried it, the Asus Eee PC T91 Touch is worth a look. There's also the Archos 9 which runs Windows 7, but the reviews haven't been so good.


Freeview post Switchover: A Freeview question from Andrew Barker - "Once the digital switchover is complete, will there be further capacity to launch additional channels over and above those we currently get?" After 2012, some of the UHF band used for analogue TV will be freed up (551 to 632MHz and 799 to 847MHz). In theory, that space could be used for more Freeview multiplexes, more HD channels, local TV services, or sold on to mobile TV or wireless broadband operators... Personally, Pete's hoping they give it all to the Radio Amateurs

Any questions for Carl and Pete? Call 020 8133 4567 and leave a message, or ask in our listeners forum.

Enjoyed the show? Show your support!
Use iTunes? Please Add us to iTunes, rate us, and consider adding a nice iTunes review

On Twitter or Facebook? Tweet or post about us - search "FrequencyCast"
Want new shows as soon as they're released?
Get FrequencyCast shows automatically, as soon as we've finished them:
Got iTunes? Add FrequencyCast to iTunes


Otherwise, use Juice or another podcatcher to subscribe to our show feed.
Our feed address: https://feeds.feedburner.com/frequencycast