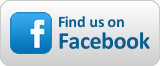 FrequencyCast UK - Show 67
The show notes to go with Show 67 of our online technology radio show.
Listen to, or download, FrequencyCast Show 67 (31 mins)
Show 67: NEWS
This show's news section covered the following stories:
New Freeview Channels: Vision, Connect and Stream have appeared on Freeview channel 110, 111 and 112. It looks like these will be services that offer paid access to services including foreign TV channels using the Internet connection found on Freeview HD boxes. No news on when Reach TV will go live with the service


Samsung Galaxy Problems: Samsung has been banned from selling the Galaxy S, Galaxy S II and Galaxy Ace in parts of Europe due to alleged infringements of patents owed by Apple. The Galaxy Tab has also been under the patent spotlight


eBook news: Amazon has launched Kindle Cloud Reader, a web-based version of the Kindle eBook. Although it works on most browsers, it's aimed squarely at iPad users, and lets customers get books from the Amazon Kindle store, bypassing Apple's 30 percent markup for in-app eBook purchases. Sneaky workaround chaps!


Google TV: It's just been announced that the Google TV service will launch in the UK in "early 2012". The service which will offer net-based TV hasn't been a hit in the US, but Google hopes that with the right partnerships, we could be ready for Google TV


Apple Management: All hail to Timothy D Cook? A name you're not familiar with? He's the new boss of Apple, now that Steve Jobs has officially resigned as CEO. More on Tim's new product, the iPhone 5, later in the show


Channel 4 On Demand: Expect an update to 4oD, Channel 4's On Demand service, plus a new iPhone and iPad app for channel 4 shows in the next couple of weeks


Cartoon Network HD: Sky viewers note that the Cartoon Network celebrates it's UK 18th birthday by is coming to Sky's HD service in September


Switchover News: Congratulations to Sheffield, Chesterfield, Leicester and Derby - the latest areas to complete the digital switchover


And Finally: Our website of the month is Radio Fail. A collection of recent bloopers heard on UK radio. Today's gem? A reporter from Capital FM had been sent to a local train station. She asked a commuter to comment on the fact that the station had been voted one of the worst in the UK. His reply? "Yeah, it's alright but it plays too many adverts" Full Audio of Interview
FOCUS: Geocaching Explored
We're grateful to Adam Child for suggesting the topic of this show - Geocaching.
This is a fast-growing craze that gets gadget-lovers out in the open looking for treasure, known as a Geocache, using GPS and smartphones to find locations and solve puzzles.
This is a cracking craze. FrequencyCast is taking part by leaving some goodies out there in the wild. If you have a smartphone with GPS, you have all you need to get started, otherwise a car sat nav will do, or you can pick up a cheap device such as the Garmin eTrex

The Garmin eTrex - Under £65 at Amazon
If you're one of our listeners, and have given Geocaching a try, please get in touch and let us know what you think of this pastime.
Bonus Material: Our full Geocaching Field Recording (15 mins)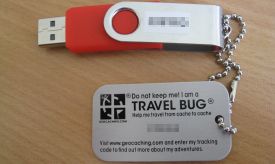 The FrequencyCast Geocache Travel Bug. Can you find it?
For more on Geocaching, and links to the items discussed in today's show, see our Geocaching Explored page.
Discussed: Local TV for the UK
As early as 2013, the UK may start getting local TV stations. Jeremy Hunt, the Culture Secretary, is pushing ahead with plans for local TV, although many in the industry are not convinced that these are in fact viable.
For more information, and a list of towns in the running for a local TV station, see the official press release, or see our Local TV News Story, where you can have your say
Discussed: Community Radio
In the show, we looked at some recent community radio activities. If you're interested in looking at the various complaints about UK radio and TV stations (and it's fascinating reading!), take a look at the most recent Ofcom Broadcast Bulletin
Review: Onavo Data-Plan Saver
If you own a smartphone and have a capped mobile Internet data plan, this is the app you need. Available for the iPhone and Android, this keeps an eye on your mobile phone data usage, and for the iPhone, will compress data to make sure you get more downloads for your money. Also handy for cutting down your data roaming costs.
Onavo is available from the Android Market, and from iTunes. At the moment, it's free. (Onavo iPhone at iTunes)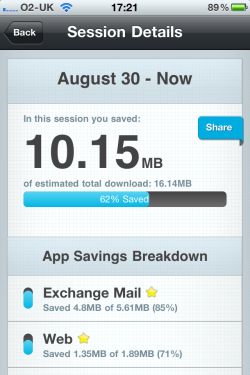 The Onavo App on an iPhone 4
Youtube clip: The boss of Onavo explains how it works and what it does
Cast 67: Interactive
Thanks to everyone who got in touch. In this show, we respond to the following mails and calls: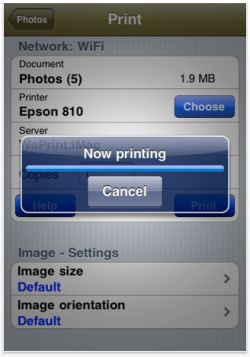 Printing from the iPhone with the Eurosmartz Print app
Broken Mobile iPlayer: Steve King's been in touch. He asks: "Can any of you please shed light on why the BBC iPlayer recently stopped working on some mobile phones? Is this a permanent loss?". Pete thinks that Steve may be using a Samsung mobile phone, as there is the following message on the BBC iPlayer Support page: "We are currently investigating user reports that Samsung mobile users are experiencing difficulty with BBC iPlayer on their device". We guess Aunty Beeb is working on a fix for you!


Show Your Love for FrequencyCast!!
As reported in the show, get yourself a free GiffGaff SIM card for free texts and data services. We love the GiffGaff service, and ordering a SIM helps us too! Order yours here:

Any questions for Carl and Pete? Call 020 8133 4567 and leave a message, send us an email, or ask in our listeners forum.
Want new shows as soon as they're released?
Get FrequencyCast shows automatically, as soon as we've finished them:
Got iTunes? Add FrequencyCast to iTunes


Otherwise, use Juice or another podcatcher to subscribe to our show feed.
Our feed address: https://feeds.feedburner.com/frequencycast