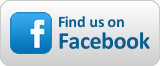 FrequencyCast UK - Show #57
The show notes to go with Show 57 of our online technology radio show.
Listen to, or download, FrequencyCast Show 57 (31 mins)
Show 57: NEWS
This show's news section covered the following stories:
BBC One HD: From Wednesday the 3rd of November, viewers will be able to watch BBC One in HD. The new HD channel, which is in addition to the BBC HD channel, will broadcast 24 hours a day, seven days a week. By the end of the year, the channel will also be showing EastEnders in HD. BBC One HD is available on Freeview, Freesat, Sky and Virgin.


Skype and Facebook: News for Skype users now - a new version of Skype for Windows is available. Skype version 5 has built-in Facebook integration, allowing you to call and text your Facebook friends from within Skype. Skype integrates Facebook


Next Tablet Launch: You can now get a 10" touchscreen tablet device, running Android for £180 - half the price of the iPad. Guess where from? Clothing store Next. It appears to be a rebadged Elonex tablet, and the reviews we've read brand this as slow and unresponsive. One to avoid? If you've tried one, let us know





BT Vision Product Recall: BT Vision users note that there's a product recall in effect for the ComTrend DH10P Powerline adapters used to connect BT Vision boxes to a Home Hub using mains wiring. The DH10P model can cause electric shocks, and you'll need to get a replacement from BT. If you think you have this model, go to the BT Vision Powerline Adapter Recall site


Five On Demand exits Vision: Staying with BT Vision, it seems that sadly, Five On Demand has been dropped from the BT Vision TV catchup service, possibly in the run-up to YouView.


RadioPlayer December launch: This new service is set to launch in December and is a joint venture between BBC and commercial radio stations to provide an online portal for UK radio stations. There'll be an initial 50 stations, hopefully rising to 400. RadioPlayer hopes to phase in features such as catch-up and live pause to make it the radio equivalent of YouView.


BBC Radio to launch HD Sound: BBC Radio 3 will soon be broadcasting in HD. The new service, called HD Sound, uses improved encoding and higher bit rates, to offer online listeners the highest audio quality broadcast to date. This follows a trial during the beeb's coverage of The Proms. HD Sound will be available from the Radio 3 website from December.


100Mbps Virgin Broadband: Good news for customers that get their broadband from Virgin Media. Virgin is planning to launch their 100Mbps broadband service from this December. More: Virgin Media Broadband


eBook Lending: Amazon is planning to introduce 'Lending for Kindle', to allow Kindle users to 'lend' their books to other users for 14 days, during which the lender can't read the book. This won't be available on all titles, and the service is set to roll out to the US soon, followed by the rest of the world.


And finally: Pray silence for return of the broadcasting legend that is Alan Partridge. Banished from TV, you can find OAP (Old Alan Partridge) on North Norfolk Digital for a series of twelve 11 minute radio shows starting on the 5th of November 2010.
The new shows are courtesy of the amber fluid merchants at fostersfunny.co.uk. Back of the net!


FOCUS: Apple TV
In this show, Carl and Pete get hands-on with the second generation Apple TV - The shrunken box that allows access to streaming movies, video, podcasts and the contents of your iTunes-enabled computer.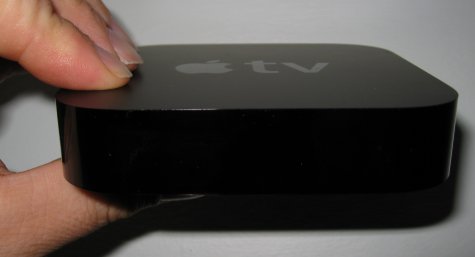 Hands-on: TomTom Go Live 1000
Carl and Pete go joyriding with the latest satnav device from TomTom. How does the fluid touch screen perform? Listen to find out!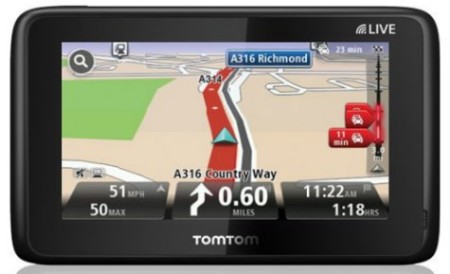 Review: Spy Keyring
Thanks to listener Ian Coxall for his review of this covert camera in a keyring.
For the full review, with sample image and video, see Ian's Spy Camera Keyring Review.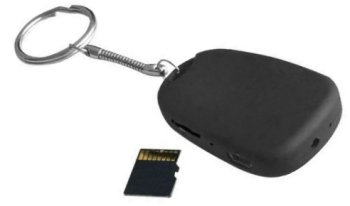 Cast 57: Interactive
Thanks to everyone who got in touch. In this show, we respond to the following mails and calls:
iPlayer on Tablets: Rob Dickson says: "On your latest show, a listener asked about a tablet that would allow users to download programmes from the iPlayer. You dismissed the iPad and Android tablets because they only allow streaming. I don't know about the iPad, but there is an Android app called myPlayer. I've never used it myself, but it claims to offer downloads and has had good feedback."

Rob also says "In a previous show, you suggested the Voucha Android app. I tried two versions, and found that, in common with other users, it left the GPS function on my phone turned on when I close down the app."


Freesat with Modulator: James Towers called our podline looking for a Freesat PVR with a co-ax aerial output. We don't know of a Freesat PVR with an RF modulated output, so if you need to connect Freesat to a TV via aerial socket, you'll need a modulator box or a system like the Triax Tri-link we reviewed in our last show.

As for getting Freeview Terrestrial on your TV, you don't need to go through a Freesat box, just connect your aerial direct to your TV



WeTab availability: Next, a call from Matt asking about the delayed WeTab tablet device. The weTab seems to have missed it's last two release dates, possible as a result of opting for the Meego OS instead of the original Android OS. In theory, it'll be out in the UK before Christmas 2010


BT Vision on a laptop: A call from Ian to our podline asked if it's possible to watch BT Vision on a laptop in the bedroom - Sure. You'll need a wireless video sender or a Tri-link to send the signal, and a TV dongle for your laptop. For instructions, see our BT Vision on Your PC FAQ.


Freeview Parental Lock: Pippa called the podline saying that her kids have been able to guess the Freeview parental lock code. Each manufacturer does parental lock differently, and without knowing the make and model, we can't give you specifics on how to change the code. Either check the manual, or let us know the model so we can check for you


3D on Freeview? Steve Wilton got in touch about our 3D feature in our last show: "I remember a few years back Sharp had a 3D TV that you could view the tv without glasses, it was very convincing, only thing was that you had to view it directly on otherwise you lost the image, it was at a gadget show in Olympia. Also, will Freeview bring out 3D?" Well, as far as we know, there are no plans for a Freeview 3D channel, although they may decide to put some 3D content out on one of the existing HD channels if there's any demand.


Streaming NAS Storage: Next, Terry Costello asks: " I have been having ongoing problems with DLNA and streaming media from my NAS to a PS3. I was therefore delighted when I saw on Gizmodo recently that Western Digital are going to sell a WD TV Live Hub, which is a 1TB NAS drive which plays 1080p content on the drive direct to the TV via a V1.4 HDMI output thus avoiding the need for DLNA. Do you know if its going to be sold in the UK and when? Are there any other devices that do this (NAS and HDMI) perhaps with twin Freeview HD tuners?

Poor Carl struggled to read this one. Pete suggests that Terry take a look at either the Lacie LaCinema Classic HD or the A C Ryan PlayON DVR HD as possible solutions.


VAT on eBooks: Dave Whittleston and Paul Stoneman commented on VAT-on-eBooks issue from our Kindle special - Paul says "The no VAT on ebooks on the 10 site seems to have closed. But last year ebooks were not as popular as they are now so really the petition is not and accurate census, if you was a cynical person you might think that why they timed it that way". Anyone know of a new petition? Let us know


Energy Saving: Darren Ney asks: "Is there any way I could bring down the cost of my electric bill? I have been using energy saving light bulbs in 7 out of 12 lights in the house for just over 2 years now and thats made maybe a £3/£4 saving in that time." Pete suggests that he gets an energy meter. There are also remote control power sockets that can help, and Darren should look at changing his tariff


Calculator words: Finally, a hi to Arthur Vasey who picked up on our upside-down calculator trick from our last show. He says: "You mentioned in show 56 about pocket calculators - the numbers on some of the early pocket calculators were more-or-less square, so, by typing in certain numeric sequences and turning it upside-down, you could make "words". On the show, you typed in .7734, which, when turned upside-down, reads HELLO. As long as the words don't contain the letters A, C, F, J, K, M, N, P, Q, R, and any letter after T, you can do almost anything." He's suggested another one for us. 5318008 . An old ex-rated calculator joke! for you.


Any questions for Carl and Pete? Call 020 8133 4567 and leave a message, or ask in our listeners forum.

Enjoyed the show? Show your support!
Use iTunes? Please Add us to iTunes, rate us, and consider adding a nice iTunes review

On Twitter or Facebook? Tweet or post about us - search "FrequencyCast"
Want new shows as soon as they're released?
Get FrequencyCast shows automatically, as soon as we've finished them:
Got iTunes? Add FrequencyCast to iTunes


Otherwise, use Juice or another podcatcher to subscribe to our show feed.
Our feed address: https://feeds.feedburner.com/frequencycast