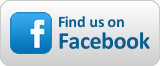 FrequencyCast UK - Show 72
The show notes to go with Show 72 of our online technology radio show.
Listen to, or download, FrequencyCast Show 72 (31 mins)
Show 72: NEWS
This show's news section covered the following stories:
Spare One Mobile: Tired of your smartphone needing a daily charge? Caught short without a charger? The cleverly-named "Spare One" handset is due out in March, and is powered by a single AA battery.

It can apparently hold a charge for 15 years, and give 10 hours of talk-time. More at www.spareonephone.com


Faster, Virgin, Faster: Good news for Virgin Internet customers. From February onwards, a network upgrade will see customers getting double their broadband speed at no extra cost.

The upgrade will be complete by mid-2013 at a cost of £110 million.


Cheap Tablet Alert: Looking to get a cheap tablet? We tweeted this bargain and some of you have seen some interest. Blackberry has slashed the price of its Playbook tablet from the original £399 to £169, a saving of £230.

To get the Playbook at this silly price, go here: Blackberry Playbook at Currys


BT Vision Facelift: We're hearing word of changes to the BT Vision service planned for the coming weeks. According to a report in the FT, we can expect a facelift, recommendations, plus ties to social media. Perhaps your telly will soon be able to tweet what it's watching? More when we have it.


Sky On Demand: Sky's upping its video-on-demand game too. By Easter, the BBC iPlayer and ITV Player should finally be available to Sky Anytime+ customers. It's also been announced that Sky is planning to launch a new Internet service giving access to Sky content for the 13 million homes that don't subscribe to Sky. Expect the service later this year.


Fetch TV Troubles: And Fetch TV, the on-demand service that launched in 2008, has gone into administration. The service is still live at the time of recording, and IP Vision, the firm behind Fetch TV is reportedly looking for a buyer.


Move Over Siri: Got a smartphone but longing for Siri? There could just be a better option - Evi! She's free for Android users (Evi on Marketplace), or available for 69 pennies for Apple devices - See Evi on iTunes.


Ham Radio news: From the first of March, amateur radio operators will be able to apply for special UK callsigns for the Queen's Diamond Jubilee and the Olympics.


Leap Second Saved: Good news! It seems the leap-second has been saved. Plans by France and the US to drop the extra second inserted to adjust for the earth's rotation have been shelved, at least until the next review in 2015.


And Finally - If you've not seen this YouTube clip, go and have a look. Whilst a Slovakian violinst Lukas Kmit was performing a solo, someone's phone in the audience emitted a familiar tune. See what happened next:
FOCUS: Wireless Fitness Gadgets
For this show, we recruited someone significantly fitter than Carl and Pete. In this month's show, our Sarah runs through various wireless fitness products. There's more detail on the products on our new Wireless Fitness Products page, but here's a summary:
Our fitness feature was quite long, and had to be shortened to fit in our show. Here is the full-length version, featuring more wireless fitness tech!
BONUS MATERIAL: Extended Review of Fitness Products (21 mins)
Featured: Netflix UK Review
Shortly after the UK launch of Netflix, the video-on-demand service, we asked one of our regular listeners Mike to give the service a try. For a free trial, go to www.netflix.com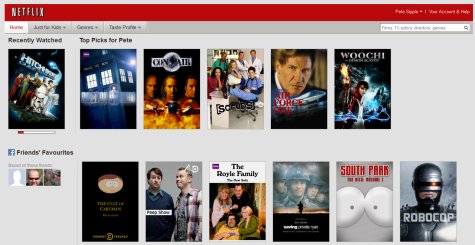 Review: The Cookie Catcher
Probably the oddest gadget we've reviewed on the show - If you want one, they're £2 from thecookiecatcher.com - and tell them FrequencyCast sent you. Here's our video review:
Cast 72: Interactive
Thanks to everyone who got in touch. In this show, we respond to the following mails and calls:
Complaints Hotline:
Just four complaints about Show 71 - great stuff. Arthur Vasey popped up in the FrequencyCast forum - His comment on the show "PRONOUNCIATIONS? There's no such thing - it's PRONUNCIATIONS!".

Also, it seems that listeners spotted our not-so-deliberate mistake in the last show about Google's acquisition of Motorola. Jonathan Quirk, Rob Dickson and Simon Partridge were quick to complain. Simon also reminded us we should have appended the following to the story: "The transaction is subject to customary closing conditions, including the receipt of regulatory approvals in the US, the European Union and other jurisdictions, and the approval of Motorola Mobility s stockholders." He also commented that he's not entirely sure you could class Motorola as struggling anymore than any other Android phone/tablet manufacturer, although a Google for "struggling Motorola" would seem to indicate otherwise.
Virgin Slow Down:
Luke Platypuss asked "I have virgin internet and TV at home, but I noticed a slow down in my internet speed. I only have the 10 mb package, but sometimes this drops below 1 mb. After some calls to customer service, they agreed to full discount for 2 months. That doesn't help with my speed though. Is anyone else having the same issues?"

We thought Virgin cable was meant to be better at offering fixed speeds - something does sound odd there, and we wonder if Luke can check with his neighbours to see if they're affected too? Anyone out there on Virgin with some advice, please get in touch.
Kindle Fire, coming soon:
Les Cornwall asks: "I was wondering if you have any thoughts or information on the rumours of the Kindle Fire coming to the UK possibly this month?"

We suspect we'll see Amazon's low-priced tablet here in the UK in March. Watch this space.
One-box solution for Freeview and Freesat?
Stephen Pearson asks: "Are we aware of any device or PVR that will allow me to watch both Freeview and Freesat from the same device? I have found that Freeview has more decent channels, while Freesat has more HD content."

There are a number of TV sets that have both Freeview HD and Freesat HD built-in. However, as far as we know, there are no set-top boxes or recorders that support both. There is a workaround though, which is to get a Freeview DVD/HDD recorder that has a 'Line In' socket. This will let you record the built-in Freeview, as well as Freesat from a connected receiver - For more on how to do this, see Freeview and Freesat on one box.
Geocaching Update:
Hi to Geocacher Herts_Skip - He found one of our roving bugs and moved it to a new home. He said "it seemed relevant to leave it at Secret Spinney as it's the cache shown on their site". He'd seen our Geocaching Review page, looked at our screenshot and correctly ID'ed the random cache we'd used for our screenshot. Well done, and thanks for playing!
You can leave us a voicemail by calling 020 8133 4567, or sending us a message. We'd love to hear from a few more of you, so please get in touch and say "hi" - our shows are driven by your feedback - So talk to us!
Want new shows as soon as they're released?
Get FrequencyCast shows automatically, as soon as we've finished them:
Got iTunes? Add FrequencyCast to iTunes


Otherwise, use Juice or another podcatcher to subscribe to our show feed.
Our feed address: https://feeds.feedburner.com/frequencycast