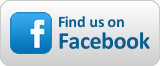 FrequencyCast UK - Show 78
The show notes to go with Show 78 of our technology radio show.
Listen to, or download, FrequencyCast Show 78 (31 mins)
Show 78 NEWS
Here's a look at the news stories covered in Show 78:
Freeview Shake-up - On the 19th of September, we can expect to see a bunch of channel number changes, to free up space for the network of local TV stations that will be coming soon. Local TV services will appear on channel 8 (England and Northern Ireland), and on Channel 45 (Wales and Scotland). We can expect up to 21 local stations in due course. Twenty spaces, have been reserved for HD channels (starting from number 101), there will be a new Freeview information channel on 100, plus a dedicated section for the various Internet-based TV services slowly appearing for connected boxes.


TV from TalkTalk - After having gone quiet on offering a TV service, Broadband Provided TalkTalk has announced ambitious plans to enter the Pay TV market. Customers of TalkTalk will soon be given the option to get the new TV service, which will include a £300 YouView set-top box. TalkTalk will be offering content from Sky, including all 4 Sky Sports channels, and apparently you won't be tied to a long-term subscription for TV channels. TalkTalk's Broadband, Phone and TV package will cost £24 a month, undercutting current players, and bundling in a LoveFilm subscription. More: www.talktalk.co.uk


Apple Rumours - The show wouldn't be complete without an Apple rumour. Today's is that the 21st of September is the planned iPhone 5 date. Also, rumours persist of a 7" iPad Mini, to rival the Android tablets out there. Place your bets please!


o2 Compensation - A reminder to o2 customers that in September, you quality for a £10 voucher for use at an o2 store. This is to compensate for the massive and embarrassing network outage in July, leaving thousands without service. With 23 million customers getting a £10 voucher, it's not a cheap blunder. Vouchers, plus discounts for affected customers won't kick in for a month, to stop unhappy customers leaving the network


Humax Olympic Blunder - Talking of embarrassing problems, Humax has released an over-air patch to its Freesat boxes after it transpired that they were unable to record the Olympics channels. If you're affected by the problem, select "Software update" from the menu to get the fix


Radio Switch Off - A further £21 million will be made available to build up the local DAB network. The Government has also committed to making a decision next year, on when national and regional FM and AM stations will start the radio Digital Switchover...


Microsoft to replace Hotmail - A quick stop press! Microsoft is to phase out its Hotmail email service, and replace it with a new webmail service, outlook.com - More information here: Microsoft to replace Hotmail with Outlook.com.


And finally - Let's talk Olympics. Those attending the games have been asked to cut back on the tweeting and texting. The problems with poor TV coverage of events such as the men's cycling has been blamed on poor reception of athlete's data due to too much activity on mobile networks. Poor TV coverage led to more tweets, making the problem worse. An IOC spokesperson has asked spectators to "Please kind of take it easy", unless it's an urgent message.


Focus: Pinterest
In this show, Kelly gives Pete a Pinterest primer, tells him what he needs to know, and explains why those with photos need to be sharing with Pinterest. Sign up free at www.pinterest.com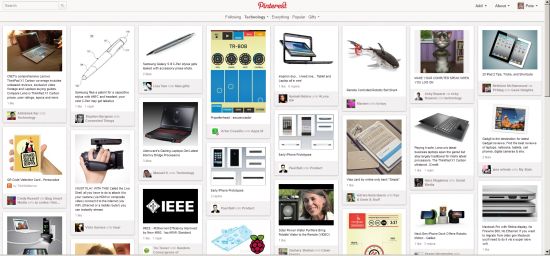 Pinterest in action
Feature: Remote Heating Control
FrequencyCast is taking part in the British Gas "Don't Take Our Word For It" campaign, and has just had the Remote Heating Control system installed. We've more details on our Remote Heating Control Review, or check out the short video clip to see how it's installed
Report: London Film and Comic Con 2012
Pete and a rather confused Kelly boldly trekked to London Olympia for this year's London Film & Comic Con. We featured a show extract of our experiences in this show, although we'd encourage you to try the full 23 minute review, which you'll find here: London Film & Comic Con 2012 Review.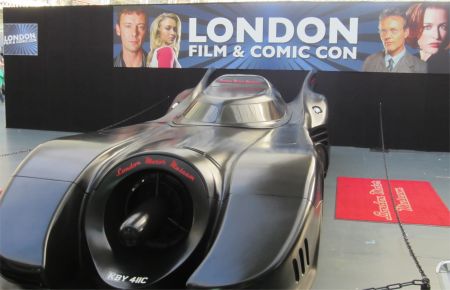 The Wheels - at the entrance to the show
Listen to our interview with V leader Diana a.k.a. Jane Badler (6 mins)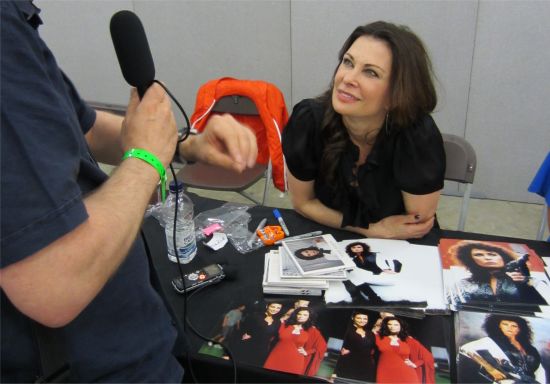 The arm of Pete from FrequencyCast, interviewing sci-fi legend Jane Badler
---
Listen to our interview with Dave Prowse, a.k.a. Darth Vader (7 mins)
Kelly decided at the show that she wants to be Catwoman. Stay tuned for updates!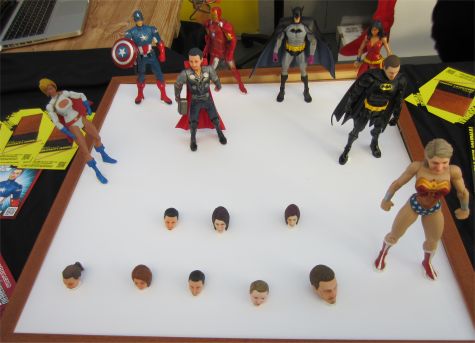 Get your 3D head on the superhero of your choice: Firebox Superheroes
Listen to our review of London Film and Comic Con 2012 (23 mins)
Feature: 2o12L Olympic Station
The hottest spot on the amateur bands at the moment is the special events station 2o12L, operating close to the Olympic site. They're aiming to make 60,000 ham radio contacts, and we went behind the scenes to find out more.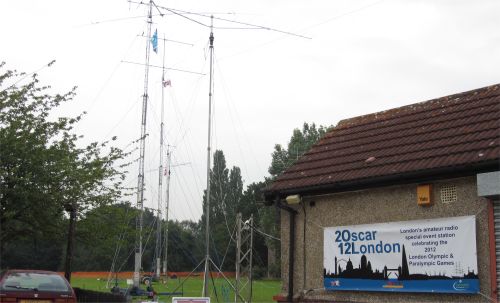 The 2o12L Operating HQ in New Eltham
Interview: Phoenix FM Interview
Pete was interviewed by Scott Ross on community radio station Phoenix FM. We included a short extract in this show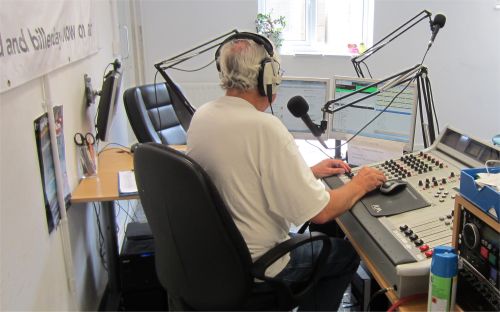 Scott Ross on Phoenix FM
Hands-on: X-Pro Tools Spirit Levels
OK. Not everyone's cup of builder's tea, but if DIY and spirit levels are your thing, check out Carl's interview with X-Pro Tools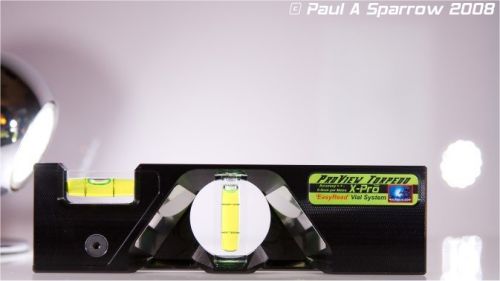 ProView Torpedo Spirit Level from X-Pro Tools
Cast 78: Interaction
Thanks to everyone who got in touch with us last month. In this show, we respond to the following mails and calls:
For this show's Interaction, we were in London on board the HMS Belfast, on the route of the Olympic Torch. Questions were read by to Tom 2E0TNC: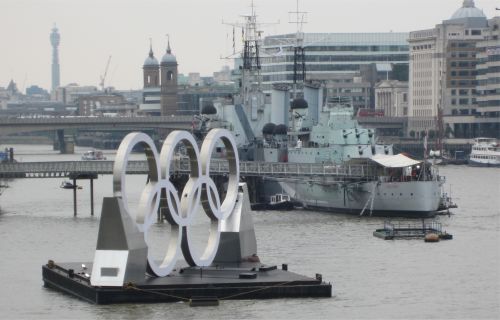 Best place to buy gadgets?
John Galt said: "Hi guys, love the show, I was wondering what your favourite place to get the latest tech was, and what you would recommend there?"

Pete replied: "I love going to things like Gadget Show Live to see what's coming, and for real cutting-edge stuff, like the BubbleScope, going to the company's site and ordering direct. Hello Tom Lawton if you're listening! Otherwise, London's Tottenham Court Road for a pricematch deal, Amazon, or of course, eBay."
Apple vs Android... Again
In the last show, we said a few things about a certain fruit-themed maker of shiny phones and tablets. Some of you applauded our stand against the giant (Steve Marshall, Dave Marsh and Axel57, and some didn't (hello to radio man and to James Daly). Just goes to prove that when it comes to Apple vs Android, we can't please all of you, all of the time.

Our current survey shows we have more Android than Apple users out there, and in our FrequencyCast blog section, you can join in the debate!
Nintendo 3DS XL Charger Shock!
Nicolas Skippins said: "I have ordered a Nintendo 3DS XL. What do you think of this, and what is your view on the fact that Nintendo has decided not to include a mains charger for the UK product?

The 3DS XL was released on the 28th July and has a screen 90% larger than their last 3D handheld console. Battery life has allegedly been improved too. We've not tried it yet, but if we get enough listener interest, we can do a full review.

As for the mains adapter. Not impressed! It's clearly to keep the price below £180, but excluding the £7 charger seems a bit stingy. OK, if you're upgrading from the 3DS... you've already got a charger, but how many kids will get their new toy, with no way to play with it! Boo to Nintendo!
Please Use Our Amazon Store!

When you're shopping at Amazon please use the link frequencycast.co.uk/amazon - It won't cost you a penny more, and shopping via our Amazon shop helps to pay for our running costs!
Got a comment or question? You can leave us a voicemail by calling 020 8133 4567, or sending us a message. We'd love to hear from a few more of you, so please get in touch and say "hi" - our shows are driven by your feedback - So talk to us!
Want new shows as soon as they're released?
Get FrequencyCast shows automatically, as soon as we've finished them:
Got iTunes? Add FrequencyCast to iTunes


Otherwise, use Juice or another podcatcher to subscribe to our show feed.
Our feed address: https://feeds.feedburner.com/frequencycast