Gadget Show Live 2010 - FrequencyCast Podcast Review
From the 7th to the 11th of April 2010, Channel Five's Gadget Show Live event was held at the NEC in Birmingham.
As requested by our listeners, Carl and Pete went visiting, and here's our 30 minute review of the show, plus a look at some top products.
Listen to our Gadget Show FrequencyCast Special - April 2010 (30mins)
Gadget Show Live 2010 Overview
Gadget Show Live started on 7th April in halls 9, 10, 11 and 12 at NEC Birmingham. We went on Thursday the 8th, and the show was very busy. Lots of stands, lot of exhibitors, lots to see, and a large (but not uncomfortable) crowd. Listen to our update for more on what went on at the show.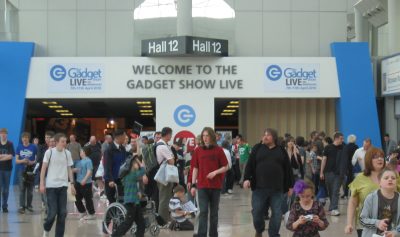 The show is divided up into a number of sections, Game Zone, Test Track. Future Tech Zone, In Car Experience, Hi-Fi theatre, Future Home Theatre , Gadget Hall of Fame, How-to theatre and a photographic masterclass theatre.
There's a lot to see, and we spent most of our time not in theatres or trying to track down Suzi, Jason, John or Ortis for an autograph, but exploring the stands and talking to the exhibitors. In our show, we catch up on some of the products on offer, and hopefully give you a flavour of the show.
Digital Radio
We caught up with the team at Revo technologies, who have a great range of DAB radios. See their range at www.revo.co.uk
| | | |
| --- | --- | --- |
| Revo Domino | Revo Ikon | Revo Heritage |
We also looked at a tiny wi-fi radio from www.full-join.com
PsiXpda Handheld Windows Machine
Carl is forever a fan of the Psion Series 5mx, but may just have found a replacement, the PsiXpda. We'll be adding more on this amazing Windows XP computer very soon. Here's a picture to whet your appetite!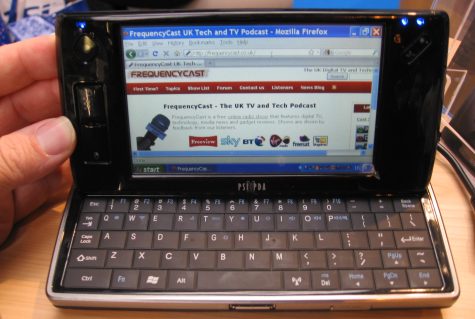 Full details at www.psixpda.com
Digital TV
We took a look at two digital TV services:
Fetch TV - Offering on-demand content over the Internet from their Fetch Smartbox 8000. More information: Fetch TV


3View - We caught up with Robert Blackwell, Commercial Director at 3view. They're racing to get the first Freeview HD PVR to market. They're hoping that this will become available by the end of May 2010 for under £300. We hope to be able to review this box in more detail in due course.
Playon! Media Streamers
A.C Ryan were demoing a range of boxes - our favourite is the Playon! Mini HD. A media streamer that offers playback of HD media via USB, supports wi-fi streaming, Internet Radio and playback of a bunch of media formats. Very impressive. For the technically-minded, here's a shot of the back of the box.

Full details at www.acryan.com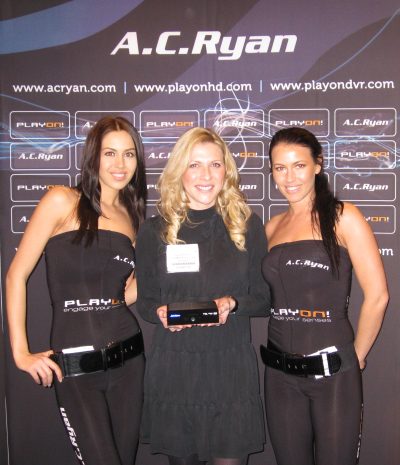 EnigmaTAG Protection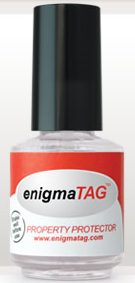 A serious protection product. As we report in our audio special, this amazing solution uses unique micro-particles with a unique coded fingerprint. Dab this on to your gadgets and precious possessions, and in the even of theft, the police can identify your personal code and return the items to you. It's in use by the UK police, can't be seen by the naked eye, and is easy to apply.
In our show, Clive Smith, from EnigmaTag tells us more about how this product works, why you should have one, and why Carl thinks it looks like nail varnish.
Find out more about this impressive, and effective, way to protect your possessions at enigmatag.com , or see our EnigmaTAG review.
Every listener to our show needs one, and we're pleased to say that, for a limited time, EnigmaTAG will give listeners to our show, a £5 discount from purchases of EnigmaTAG.
OFFER: To get £5 off, FrequencyCast listeners can use the following code at the checkout: EGSL15 - Order online at www.enigmatag.com
Data Storage
We bumped into Orca, who showed us their BioVault USB storage device with fingerprint recognition. An impressive way of keeping your data safe on the move using fingerprint recognition.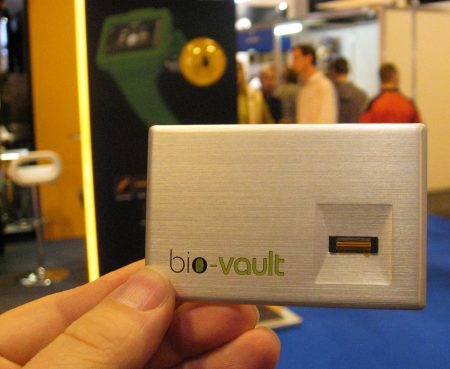 Power Solutions
It's never good when your portable gadget runs out of juice.
At the show, we found a number of suppliers offering power solutions - notably:
PowerTraveller: Makers of the Power Monkey featured in Show 49 and Show 50


Orca: Offering two impressive portable power supplies:
The PowerStrap. Wear it like a watch, and charge your gadgets. Impressive and ideal for outdoors types. More details at www.powerstrap.co.uk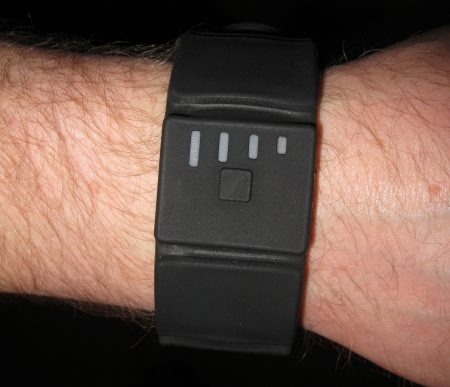 Power Reserve. About the size of a biscuit, this ultra-compact power device can be stashed away and used when needed to power your MP3 player, mobile phone or games console. Supplied with loads of tips for things like iPhone, Nokias, DS Lite, Sony PSP, LG and Samsung phones and anything powered by Micro USB. Get one from www.orca.uk.com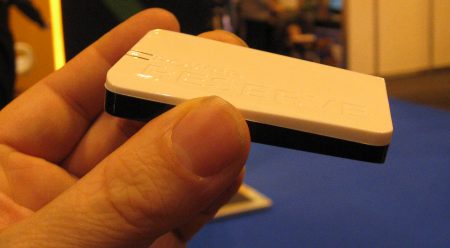 X-Mini Speakers
Our final work on the Gadget Show goes to X-mini... makers of the fine, tiny, audio speakers we reviewed in Show 50. Here they are being demo'ed Aren't they cute?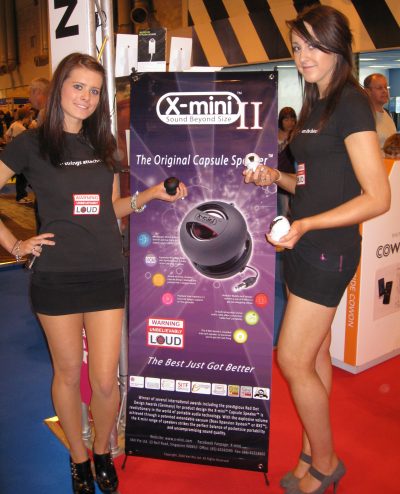 Listen to our Gadget Show FrequencyCast Special - April 2010 (30mins)
Handy Links: