Dabs Live Gadget Show 2010 - Podcast Review
On the 13th of March 2010, online retailer Dabs.com held their first, and free, gadget show in London. Catch our online review of the first Dabs Gadget Show.
Dabs.com Live Show?
There's nothing better than a free chance to look at today's latest bit of kit, and online tech retailer Dabs.com stepped up to put on their first major UK gadget shows.
Two shows were set to take place in March 2010 - one in London, and one in Manchester.
Carl and Pete, from your favourite tech podcast, popped along to the first of the two, the London event, which was held in The Great Hall in the prestigious Wembley Stadium.
Take a listen to our audio review of the first Dabs.com gadget slow, plus our interviews with some of the exhibitors:
Listen to our FrequencyCast Special from Dabs.com Live 2010
The show was loosely split into four sections: Gaming Zone, IT Zone, Gadget Zone and Football Zone. Gail Porter was in attendance in the Gaming Zone commentating on various challenge matches.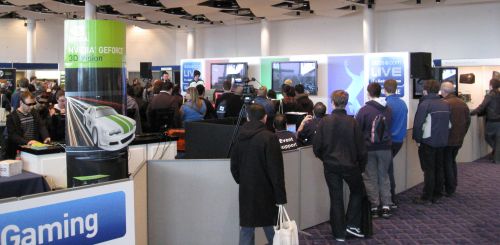 The Gaming Zone - The centrepiece of the Dabs.com Gadget Show, London
Guarding the entrance was Primo - the most-sarcastic metal chap pictured below. Nice servos, sir.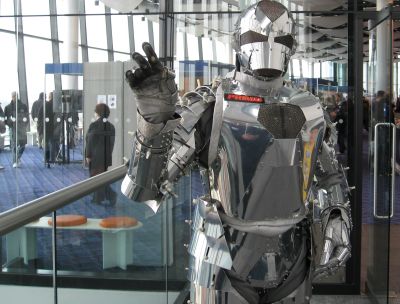 For us, it wasn't about the football, gaming challenges or even the lovely Gail Porter - it was all about the gadgets - and we set off exploring. Here's what caught our eye...
Creative Zen X-Fi2
Who needs an iPod when the media players from Creative are cheaper and have more features? Carl spoke to Nick Loftus about their new player, and why it has more to offer than some mp3 players on the market.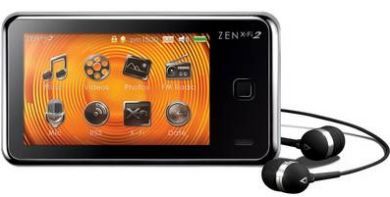 Prices start from around £90 for the 8GB model. You can get an X-Fi 2 player from Dabs.com , Amazon.co.uk and Play.com
Buffalo LinkStation Live
Keeping it safe is vital We covered backing up your data in Show 47, and at the Dabs show, we got talking to Warren Marriott about the Buffalo LinkStation Live standalone backup box.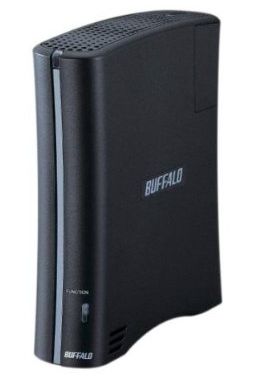 Looking for a Buffalo LinkStation? Go to Dabs.com and check out the range of backup devices on offer.
Sonos S5 Audio Systems
We found a bunch of small white boxes from Sonos making rather a lot of noise, and spoke to Keith Tomalin to find out about the ways to get over 8 million tracks streaming around your home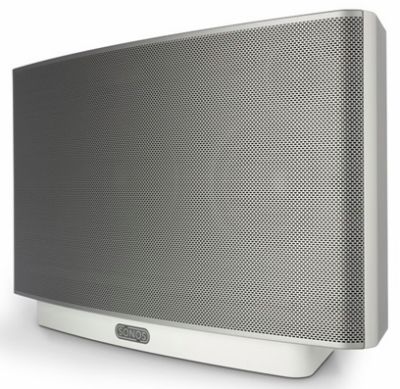 The S5, featured in our review, plus other devices and controllers from Sonos, can be found online at Dabs.com and Advancedmp3players.co.uk
MinoHD Flip video recorder
We had a look at the Flip family of video recorders - camcorders that are about the size of a mobile, and record video (some in HD). There's a flick-out USB plug, and the video editing software is pre-loaded onto the device itself - so no USB leads and software installation disks to lose! Pete found out more from Flip's Chisti.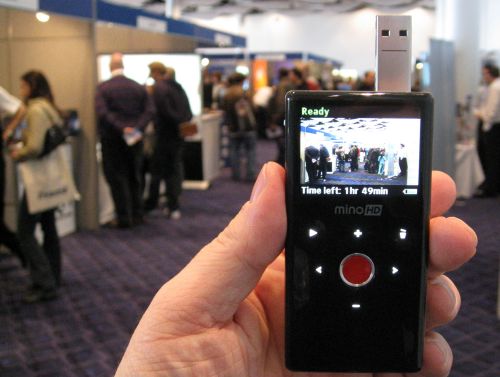 Pick up a Flip MinoHD handheld camcorder with a nice big red record button from
Dabs.com
,
Amazon.co.uk
or
Play.com
Navigon 84 Series
Sat Navs with a difference. You'll not want to look at another TomTom after seeing the amazing 3D images on this new Navigon sat nav. Carl spoke to Peter at Navigon for the full story, and also got the low-down on how sat navs get travel news 'live'.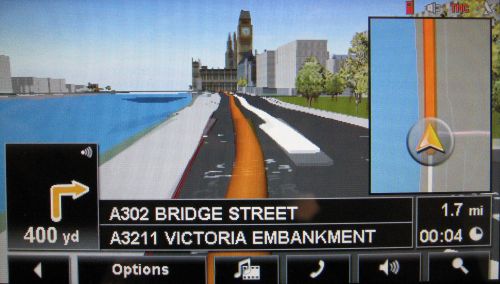 There are a range of Navigon devices. We were playing with the Navigon 8410, which comes with Europe maps and 3D cities. It's available from Dabs.com and Amazon.co.uk
La Cinema Mini HD
Pete practised his Francais by talking to Camille from French firm Lacie. Amongst the products on display was their mini-HD streaming box. "La Cinema Mini HD"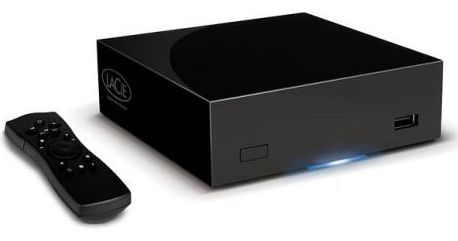 More details on the La Cinema solution at www.lacie.com, or you can buy one online from Dabs.com and Play.com
iGo Green and iGo ChargeAnywhere
We got the power! Replacements for laptop power supplies that are "vampire power killers", plus a portable charging solution that may just beat our old friend the Power Monkey. Carl and Pete spoke to Ben to find our more about iGo's range.
Both products, plus the charging tips, are available from Dabs.com and Maplin.co.uk
Duracell in-car power adapter
We spoke to at distributor PSA Parts Ltd about the latest Duracell in-car charger.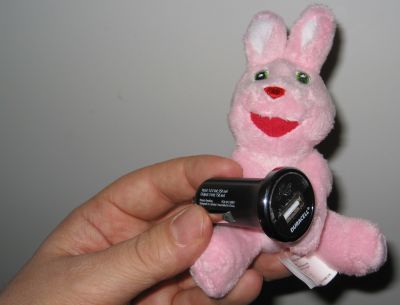 We couldn't find an online supplier for the Duracell car adapter - perhaps it's too new. We did find a very similar model at Maplins, the Micro DC USB Adapter
Oki Printers
Printers are not normally something we cover on FrequencyCast, but we had to stop and chat to their team to find out about LED printers, and HD printing. Or maybe there was another reason? Carl spoke to Claire, seen here modelling the latest LED A3 printer: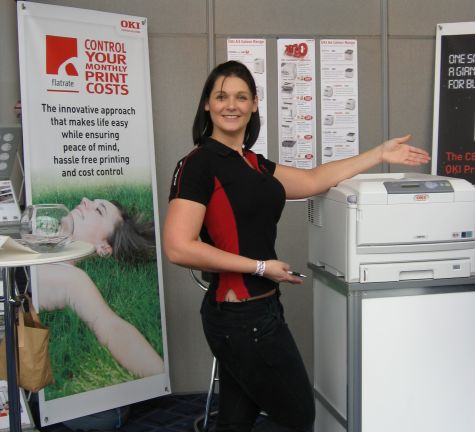 Various models of Oki printers are, as you'd expect, available from Dabs.com
Listen to our FrequencyCast Special from Dabs.com Live 2010
Handy Links:
Dabs.com - The place to buy the gadgets and gizmos featured at Dabs Live 2010 and in our special Dabs.com Live podcast review