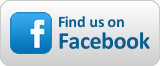 FrequencyCast UK - Show #39
The show notes to go with Show 39 of our online technology radio show.

Listen to FrequencyCast Show 39
Here's what we discussed in Show 39:
Show 39: NEWS
This show's news section covered the following stories:
HD comes to iPlayer. Users of the Beeb's web-based video on demand service will now find that some HD content is now available. Content including Doctor Who, Kerwhizz and Dragons Den will be offered in 720p on the BBC iPlayer. The service makes use of adaptive bitrate technology and speed diagnostics to optimise the viewing experience based on the bandwidth available. For the techies, the vital stats for the BBC iPlayer HD service are 720p, 3.200Mbps, H.264.


Tiscali's Troubles - Another bad month for the UK broadband service. Although Tiscali's recently published statements that it's "business as usual" and that their lending banks are continuing to support them, the firm's auditors have recently expressed "fundamental uncertainties" about Tiscali's future. With the Sky takeover talks reportedly off the table, the Carphone Warehouse continues to eye Tiscali as a possible extension to their TalkTalk service. In April, TalkTalk cheekily started offering a £50 "switch away from Tiscali" discount.


So long Vista - it looks like Microsoft's replacement OS, Windows 7, will be out later this year, possibly as early as July, but more likely around Christmas, as a "Release candidate" is now being made available. Apparently Windows 7 will come with a Windows XP emulator.


1 billion apps downloaded. After being open for just 10 months, Apple's App Store has now had over 1 billion applications downloaded by iPhone and iTouch users. Top apps at the moment include Mini Golf 99, iTraffic, Skype, Sky+, Dictionary.com, and my favourite, the hugely additive Flight Control air traffic control game. One to watch is Audioboo - think Twitter, but with voice recordings. If Audioboo get round to fixing our login, we'll be giving it a try.


Project Canvas - Project Canvas has been in the news in April. What is Canvas? It's a joint venture between the beeb, ITV and BT to provide on-demand TV, as well as web and email access on your telly, using special set-top boxes. In April, trade body Intellect Technology Association, as well as regulator Ofcom, raised concerns about the plans. At the heart seems to be openness - they've both warned Project Canvas that it needs to be more open, and to ensure the system uses an open standard that's available to all. If it's not, Canvas could find itself subject to a Competition Commission review. Project Canvas is currently planned for a 2010 launch.


Freeview news: We can expect the long-awaited channel from Discovery later this month - Quest takes to the air on 14th May. Also in May, expect Virgin 1 to go 24 hours, and a Virgin 1+1 to start from May 20th. Five and Five USA are also expected to change channel numbers in May.


More Radio Heart. Global Radio's plans to rebrand the local identity of their stations hits the final phase on 22 June with nine more stations renaming to Heart - these include 2CR, Invicta and Essex FM, bringing the total to 33 Hearts.


And finally... A look at some of the top April Fools played this year. The Guardian scrapping their papers in favour of a Twitter version, BMW's fuel-saving magnetic tow, Opera adding support for face gestures to their browser, Expedia selling holidays to Mars, Palm's Pomegranate phone with a built-in harmonica, and rumours of a Wii-Height. Made us smile...


FOCUS: Extra channels on Freeview
In this show, we look at some ways to get a few extra TV channels without having to get yourself a dish. Here are the options we discussed in depth in this show.
Top Up TV Anytime - Get a special Top Up TV Anytime box - for £9.99 you'll get a small selection of stuff downloaded overnight. Not our favourite option, but may be good enough for your needs. More details on our Top Up TV Anytime page.


BT Vision - If you get your Broadband from BT, this is a very cheap option - lots of catch-up TV from the main TV channels, plus movies and TV shows to stream on-demand. Full details on our BT Vision Information page


Setanta Sports - Sports fans not keen on passing money to Sky, can get Setanta Sports 1 over Freeview.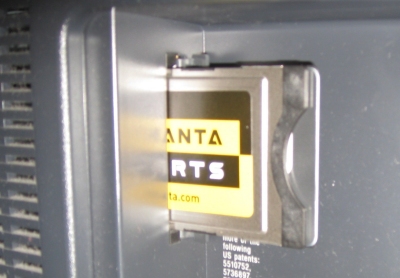 Picture of a CAM plugged into a TV CI slot
For more on the options for getting extra channels, see our Topping Up Freeview page.
FOCUS: Home Security

Fancy keeping an eye on your family, property and pets while you're away from home? We got hands-on with a home security system that costs under £100.
Full details, photos and screenshots on our myhome247 Review Page, or go to myhome247.co.uk
FOCUS: Nintendo DSi
In case you missed it... we put together one of our now infamous "Unofficial Guides" - on the Nintendo DSi handheld console. You download our fun review of the DSi here:
Nintendo DSi UK Review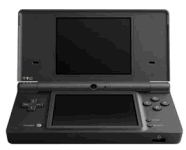 Griffin Navigate
In the show we mentioned that we now have our hands on a Griffin Navigate. This is a handy gadget that plugs into the base of the iPhone, iTouch and some iPods, and adds FM radio. It's also a remote control with a tiny little screen. There's a pic below.
Thanks to Keith Rowcliffe for letting us know that the top Griffin Navigate is now available from Amazon.co.uk
Cast 39: Interactive
Thanks to everyone who got in touch. In this show, we respond to the following mails and calls:
Freeview HD - Dennis Briscoe asked us about Freeview HD... "When will HD channel be available on Freeview? And will I need a satellite dish?". First, no dish is required, as Freeview HD will be received via a TV aerial. You'll need a Freeview HD receiver - and they're not on the market yet. We can expect 4 HD channels by the end of 2012, with the first available in the Granada region by the end of 2009. For more, see our Freeview HD page.


Nintendo DSi - Following our Nintendo DSi special, Seiji Hayakawa listening in from Japan got in touch to correct our reference to the lower-case 'i'. He tells us that this apparently stands for the pronoun "I" (meaning it's more personal) and also "eye" (as it's got cameras) - at least that's what's widely believed in Japan.


Slingbox in a tent - Next, John Payne asked us if he can use a Slingbox whilst camping in remote locations, using a mobile broadband dongle. Yes - Slingbox works over a Mobile Internet connection however be careful of the costs. If you were lucky enough to get a 500kbps connection, around four hours of telly would eat up 1 gigabyte of your download allowance.


BT Text to Speech - Peter Jones wants to know how to switch off the 'SMS to speech' service on his phone line, so he can read texts on his BT Relate phone, or on his Netgem iPlayer. We think Peter's referring to the 'BT Text' service. If you send a text to a BT landline, it'll be converted to speech. If you want to turn this off, you can do this automatically by calling 0800-5875252 from your BT landline, and following the "curfew" prompt.


BT Openzone Login - Andrew Wilkin asks: "I have a BT home hub and a Nokia N95. I want to use BT Openzone to connect to other people's wireless networks. When I tried, my Nokia said 'Please enter your telephone number', but the page only has space for a username and password.". We're guessing Andrew's on o2. They have a deal that allows users of some handsets, notably the iPhone, to access BT Openzone using just a mobile phone number. If you're prompted for username and password, try entering your BT Broadband username and password.


Welcome Jon Bentley - We have a quick Firefly "wave" out to Jon Bentley, our man of the moment from Five's 'Gadget Show'... we've heard a rumour that Mr Bentley is an avid FrequencyCast listener - great to have you aboard, Jon! You can follow Jon on Twitter.


Top Up TV Update - A quick "hi" to Alan Charles, who's been in touch about Top Up TV. He has a Luxor box, and says it isn't bad, or at least is better than his old Thomson. He mentions software stability and upgrades. That prompted us to mention that there was a software update to a bunch of Top-Up TV boxes at the end of March, adding support for Freeview+ and reportedly improving stability, although the "Favourites" option has been removed.


Minimal HD on Freesat: Keith Richardson got in touch, unhappy about what's on HD... "When are we going to get rid of the hours and hours of BBC previews, and get some decent programmes on. Some that would be enhanced by HD, not children programmes or talk shows but nature programmes, films, etc. Freesat started off with big promises but now nothing else. Come on Freesat, let's have more high definition programmes, good shows, not cooking or buying houses, or so called celebs but adventure, plays, films and sport." Well said, sir!


Any questions for Carl & Pete? Got a comment on the world of TV and Technology? Call 020 8133 4567 and leave a message and be heard on the show, or ask in our listeners forum.


Enjoyed the show? Add us to iTunes, sign up to get email alerts, or consider adding a nice iTunes review
Comments on this show? Please post them in our forum.

Want new shows as soon as they're released?
Get FrequencyCast shows automatically, as soon as we've finished them:
Got iTunes? Add FrequencyCast to iTunes


Otherwise, use Juice or another podcatcher to subscribe to our show feed.
Our feed address: https://feeds.feedburner.com/frequencycast