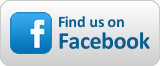 FrequencyCast UK - Show #51
The show notes to go with Show 51 of our online technology radio show.

Listen to, or download, FrequencyCast Show 51 (31 mins)
Show 51: NEWS
This show's news section covered the following stories:
New iPhone Leaked: Debate continues about the leaked pictures of the alleged new iPhone. An Apple employee left a prototype iPhone 4 on a bar stool in Redwood City. It found its way into the hands of gadget site Gizmodo, who dissected it and have published loads of pics. Police raided the Gizmodo boss home, and the phone's now back with Apple. What's believed to be the prototype for the new iPhone has a front-facing camera, improved screen, camera flash, is slightly smaller, and has a larger battery. Full story and pics here: Gizmodo iPhone 4. Rumours of an Apple announcement in June 2010.


3D News: The first 3D telly is now available. It's a Samsung 40" Freeview HD TV, and they're in stock at John Lewis for £1799. Product details: Samsung UE40C7000. You might also want to check out the cheaper Samsung LE40C750 from Comet Online, which at the time of recording is under £1,200.




The first Samsung 3D TV in the UK



Active Shutter glasses will set you back £149 for two pairs.


No World Cup in 3D: Football fans note that it looks like although you'll be able to see England play in the World Cup in HD, there are no plans for early games to be in 3D TV.


Sun in 3D: 3D fans note that the Sun newspaper will apparently be printing a 3D issue on 5th of June 2010.


Sky Broadband News: News for Sky Broadband customers. The basic 2 Meg service offered free to users, is set to improve from the first of June. Customers will see speed increases of up to 20 Mbps, but the service will only be free if you also get Sky Talk, otherwise it's a fiver a month. More on Sky's Broadband site.


Free Android Navigation: Google's launched free turn-by-turn navigation on their Google Android phones. Previously only available in the US, the new version of Google Maps, 4.1.1, lets you say the name of a destination and get full navigation instructions. The voice is a little robotic, but it's pretty impressive. If you've got an Android phone, download the Google Maps update from Android Market free. Nokia users can get free navigation with OVI Maps.


Free TomTom Go? Staying with navigation, TomTom's running an odd offer. Get a TomTom Go Live before the 8th of June 2010, and if England win with World Cup... you'll get your money back. Details on TomTom's UK site.


Powerline / HomePlug Interference: Next, complaints from Radio Amateurs and shortwave radio listeners continue to be voiced about PowerLine / HomePlug adapters - those devices that send computer data over a home's mains wiring. Although they're handy for pushing data around the home, they allegedly radiate RF interference that ruins the radio spectrum for others.

One manufacturer, Belkin, has issued a statement about their compliance. See Belkin's statement: Belkin Broadband Powerline (BPL) Products Radio Interference Concerns. For more on the PowerLine Problem, see our PowerLine HomePlug Adapters page. Affected? Comment in the FrequencyCast Forum


Free texts for life: Offer of the month: Do lots of texting? Get a SIM card from T-Mobile. They're offering free texts for life on their Pay-as-you-go SIM cards. Get two free cards from www.t-mobile.co.uk/shop/free-pay-as-you-go-sim-cards


HD news: Freeview HD comes to Shetland in May, and S4C HD launched in Wales on Freeview channel 53 on 30th April . Looks like the first Freeview HD PVR, the 3View Box, is now only a few weeks away - keep an eye on our news page


And finally... Owning an iPhone won't make you desirable after all. In April, a survey appeared claiming that 54% of women surveyed would date a man who owned an iPhone, with a third saying that iPhone owners were "more reliable". The survey was reportedly carried out on behalf of Phones4U, who subsequently claimed that the survey was issued without their consent or approval. Our own survey, based on the pictures of our Facebook Fans, shows that listeners to FrequencyCast are not only attractive, but intelligent and well informed too!

FOCUS: Your Digital Future

In this show, we discussed the Digital Economy Act, that will have an effect on all users of TV, radio and the Internet in the UK.
Some links:
HANDS-ON: Walkie-Talkies Reviewed
Here are links to the walkie talkie handheld radios we reviewed in Show 51:
Cobra MT975

These are supplied as a set of two PMR devices and have a claimed maximum range of up to 12km.

They offer silent paging, hands-free operation and can also be used a s a baby monitor. 8 channels with 121 privacy codes. Keylock and backlit screen. They use removable rechargeable AA batteries, or you can use standard Alkaline batteries.

Available at the time of recording for under £60 for the pair: Cobra MT975 at Maplin.




Cobra MT975 Review

Motorola TA200

We also tested a set of slightly older Motorola devices, the TA200s.

These are no longer available to buy new, but if you're looking for a set of Motorola PMRs, check out the range at Maplin.co.uk



Mitex 5 Watt Personal Radios

Whilst standard PMR walkie talkies operate at 0.5 watts, these radios from Mitex operate at 5 watts, for a clearer signal and a longer range. You're required to have an Ofcom licence to use these radios (£75 for 5 years at time of recording).

The Mitex 5W radios have 15 channels, operate in the 449MHz range and claim a maximum range of 25km (10km in cities). Rechargeable batteries and two chargers.

Available at the time of recording for under £150 a pair: Mitex 5W UHF Radios at Maplin




Mitex 5W radio review

Skype-to-Skype Mobiles

If you want to talk between point A and point B for free, consider getting a set of Skype-to-Skype mobiles.

We'd recommend you look at mobile phone operator 3, who offer cheap pay-as-you go mobiles that offer free Skype-to-Skype voice calls without the need to top up. Get two, and effectively, you have two walkie-talkies that can be used to talk to each other around the UK with no ongoing costs
Thirty Second Gadget
The weird gadget selected by Carl this month is the "Sound Machine". Hear it demo'ed in the show. If you're insane, and have nothing better to spend your money on, you can get a Sound Machine for £8.99 from the lovely lads at Firebox.com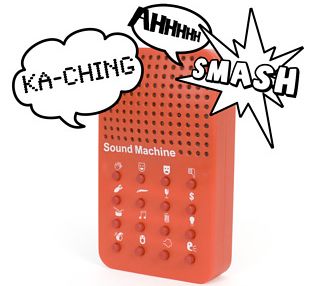 Cast 51: Interactive
Thanks to everyone who got in touch. In this show, we respond to the following mails and calls:
Catch-up with no subscription: A mail from Adrian Higginbotham. "Hi - I'd like to be able to watch programmes from catch-up TV services on my telly. I'm a Freeview watcher and don't particularly want to pay out for BT Vision or Virgin to do this. Any options short of plugging a laptop / nettop in to my TV and streaming in real time?"

You could look at the Fetch TV box, which offers BBC and Sky catch-up, or the upcoming HD box from 3view with will offer BBC iPlayer. You can also get BBC iPlayer on some games consoles, and with Freesat. More solutions are bound to appear over the next year, but if you can't wait, and none of the options listed suit, then hooking up a PC to your TV is the best bet for now.



ITV HD in Scotland: Dave Shields got in touch to say "On show 50 you mentioned that ITV 1 HD would be available on Freesat from the 2nd of April. I'm up in Scotland and I can't find it on my EPG, even after a re-tune. Is it perhaps not available in my part of the world."

We've had a couple of messages about this. ITV does not have a licence to broadcast in Scotland - It's STV that holds the licence for Scotland. STV will apparently be launching their own HD channel in the future. As a result, ITV 1 HD is not available on Freesat Channel 118 in Scotland. The workaround appears to be to put in an English postcode into your Freesat receiver (postcodes decide which regions you'll be assigned). You'll lose regional programmes, but gain ITV 1 HD.


Camera with GPS: We had a text asking for a recommendation for a digital camera with GPS. We've heard good things about the Samsung ST1000 with a touchscreen and wi-fi for around £250.

We'd also like to recommend one top product for anyone with a digital camera that takes SD cards - It's the Eye-Fi SD card. It downloads new photos to your PC or Mac over your home wi-fi, and also geo-tags new photos. A really nifty little SD card!





The Eye-Fi card: Available from Play.com, Dabs.com and Amazon.co.uk




MP3 Special Feedback: Now, some feedback about our MP3 feature in the last show. Mark Hawkins thought we could have gone a bit deeper in our coverage. He said: "The point I most agreed with was the comment that the single purpose MP3 player was not where devices are going. Every hand held device is becoming an "everything" device with varying success. Games devices have wifi, media playback and browsers (DSi). Media players do games (and everything else) such as the iPod touch and phones do games and media playing.

The distorting factor in the market is the economics of the mobile phone market. Users have been conditioned to high continuing costs as the networks recover infrastructure costs and need "expensive" smartphones to make contracts attractive over PAYG. Without this distortion the £100 smartphone with similar functionality to the iPhone would be possible with cheap PAYG data and this would be the device everyone will want.

Perhaps a device by someone like Creative but based on the Android OS will fill this gap."



Series 5mx Replacement: We looked at the excellent psiXpda in our Gadget Show Live Special. Carl thought that this makes a great replacement for his old Psion 5mx, as it's colour and runs Windows XP. Mark Hawkins suggests that those looking for a PDA might want to try the Nokia N810 internet tablet. Not a current model but a new unit should be found for less than £200.


| | |
| --- | --- |
| The psiXpda, running Windows XP - See our psiXpda review | The Nokia N810 - a possible contender? Available from Amazon. There's also the newer Nokia N900 |
Humax Fox T2 Alert: Finally, thanks to Graham Tew for a quick snippet on Freeview HD. He's warned us that the Humax Fox T2 aerial pass through only works when the box is on. Putting the box in standby will prevent the TV from working if the aerial is connected in the normal manner. Cheers Graham


Any questions for Carl and Pete? Got a comment on the world of TV and Technology? Call 020 8133 4567 and leave a message, or ask in our listeners forum.
Want new shows as soon as they're released?
Get FrequencyCast shows automatically, as soon as we've finished them:
Got iTunes? Add FrequencyCast to iTunes


Otherwise, use Juice or another podcatcher to subscribe to our show feed.
Our feed address: https://feeds.feedburner.com/frequencycast