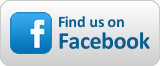 FrequencyCast UK - Show 83
The show notes to go with Show 83 of our technology radio show.
Listen to, or download, FrequencyCast Show 83 (31 mins)
Show 83 NEWS
Here's a look at the news stories covered in Show 83:
Instagram Instant Backlash: Last month, the photo sharing service announced changes to its Terms and Conditions, meaning that they could sell the rights to use your photos to make them money. A massive backlash from users caused Instagram to reverse the decision within days. The fallout? According to AppData, a 25% drop in usage of the Instagram service.


Freesat On Demand: Users expecting catch-up TV services 4oD and Demand 5 to appear on their Humax boxes by Christmas were disappointed. A statement from Freesat confirms this is taking longer than expected, and is now planned for early this year.


UK TV Leads The Way: According to Ofcom, the UK is leading the world in digital TV tech. 41% of home shave an HD telly, 15% of us have start TVs. 44% of the UK uses satellite TV and 39% of us use a digital recorder (Source). Another report out last month shows that 10% of the UK is planning to downgrade their digital TV service, presumably to save some cash, with 16% looking to get a YouView Box.


YouView Smartphone App: YouView has just released a free smartphone app. This gives you access to the EPG, as well as the ability to set your box to record a show when you're out and about.


Maps Apps News: The new Google Maps app released last month was downloaded 10 million times in just 48 hours. Keen to recover from the iOS Apple Maps fiasco, it seems that Apple is in talks to add the check-in service FourSquare to the maps app. This could add a social networking element to maps, in a bid to out-do Google Maps.


TalkTalk Not The Worst: Next, good news for TalkTalk, sort of... Ofcom reports that for the first time in a long while, TalkTalk is not the most complained-about Internet Provider. In the latest stats, that honour for goes to Orange... with TalkTalk in second place.


Amazon Airbags: With the Amazon Phone planned for release in the coming months, the Telegraph has discovered that Amazon's filed an interesting patent... a smartphone airbag. If the accelerometer and gyroscope detect danger, a safety device will be deployed to protect your portable tech. Unlikely to appear for a while, the could the phone airbag also serve as a mobile flotation device?


And Finally: We'd just like to wish a Happy 20th Birthday to the humble SMS Text Message. We've had SMS text messages for 20 years now, and according to the newest network EE, here what they were expecting to handle on the 31st of December: 303 million calls, 226 terabytes of data, and 284 million text messages sent. Help fill our inbox by texting us a hello, and your suggestions for 2013 to us. The FrequencyCast text number is 07882 043 521.


FOCUS: Review of Tech in 2012
For this month's show, we look back at what's been happening in the last twelve months, and also gaze in wonderment about what 2013 may have in store...
January:
Netflix launched in the UK
Virgin announced that it was doubling its speeds at no extra cost
Fetch TV went into administration
We reviewed the cookie catcher
February:
We discussed the news story that almost a million Freeview homes will be hit by 4G interference in 2013
We looked at the £22 Raspberry Pi - a tiny , full- functional computer
The Promise TV PVR launched - this can record the entire week's output on all of the Freeview channels
All change for The Gadget Show as Jon Bentley, Ortis Deeley and Suzi Perry were to be axed
March:
Panorama uncovered that one of Rupert Murdock's companies may have tried to tried to sabotage itvDigital
The launch of Apple's 3rd generation iPad
We were out and about at the Ideal Home Show, and also on the LV18 Light Vessel
April:
May
June
July
August
The first Humax YouView box launched, after two years of delays
The rover Curiosity landed on Mars
Some BBC local radio stations switched off AM radio, in preparation for a digital radio switchover
We replaced an old door lock with a shiny new Digital Door Lock from Yale
September
Apple iOS 6, iPhone 5 and the iPad Mini announced
We announced the end of the UK Nova filesharing site
Pete got in trouble for trying to get Kelly to wear a heart rate monitor
October
Finally, the sad end of analogue TV, Ceefax and Videoplus
The launch of the first high-speed 4G network from EE
Pete trekked boldly to a Star Trek convention
November and December
The next 12 months
Expect a 10" Nokia Windows tablet
News stories about 4G and Freeview disruption
A new OS from Blackberry, the Blackberry 10 OS in January
Expect an iPhone 6 and iPad 5
One to watch - the Amazon Phone due in the Summer
Cast 83: Interaction
Thanks to everyone who got in touch with us since the last show. In this show, we respond to the following mails and calls:
Talking Web Addresses...
Michael Scott says: " Great techie link BUT when you give details of where to get further information,e.g.websites,or where to buy,e.g.websites and/or names of suppliers/manufacturers,it is completely useless and frustrating when your presenters garble the websites so fast to be unintelligible and not able to understand and/or confirm!"

Thanks for the feedback Michael. We made the mistake of reading out web addresses, email addresses and phone numbers of products and companies slowly in our early days, but as we believe most people listen to us on the move, it's not easy to write down or look up details during the show. For that reason, we release show notes (the thing you're reading now), as well as show transcripts. Links to the companies, products and websites featured are all mentioned on our sites
Powerline at slow speeds:
Alistair asks: "Will powerline connection be effective where the internet connection is very poor anyway - i.e. less than 1megabits per second?"

Yes, The basic HomePlugs are rated for speeds up to 14Mbits/sec, so will cope with speeds below that.
Powerline-to-WiFi:
Richard Hope asks: "I am considering using a Powerline to get an internet signal to my bedroom upstairs from the router situated in my study downstairs. I then want to be able to have WiFi in my bedroom. I have thought of a WiFi repeater but as the walls in the house are very thick. How can I do this?"

One possible solution is to get a Powerline receiver that gets a connection via the home's mains wiring, and transmits a wi-fi signal for upstairs. There are a few products out there that should do the job - We found the 200Mbps PowerLine & N300 Wi-Fi Range Extender available at the time of recording for £35 from Maplin.
Powerline Compatibility:
Tim asks: "Can I use two pairs of powerline adaptors on the same power circuit? These could be by the same manufacturer or not."

You can use multiple powerline adapters on the same power circuit. You should be aware that there are different standards of Powerline Adapters, such as HomePlug 1.0, HomePlug AV and DS2 Powerline. They're not all compatible. Additionally, there are different speeds (from 14Mbits/sec up to 200Mbits/sec). It's best to stick to the same make, chip type and speed where possible, to ensure compatibility.
SCART and HDMI on BT Vision:
Steve Cheshire asks: "I have been struggling with setting up an AV sender with BT Vision. I have seen comments that when an HDMI connection is in use, the SCART sockets are disabled. Is there a way round this that would let me watch in HD in the living room but still use the SCART to send the av to the next room?"

Several people on the BT Support forum have stated that the SCART socket is now active when they're using HDMI, as this was fixed in a software update. You may need to play with your Picture settings on the Vision box menu. If it's still not working for you, check you're running the latest version of software.

Other options are to use SCART not HDMI, or if you want HDMI quality, cut SCART out completely and get an HDMI Video sender and use an HDMI splitter
Please Use Our Amazon Store!

When you're shopping at Amazon please use the link frequencycast.co.uk/amazon - It won't cost you a penny more, and shopping via our Amazon shop helps to pay for our running costs!
Got a comment or question? You can leave us a voicemail by calling 020 8133 4567, or sending us a message. We'd love to hear from a few more of you, so please get in touch and say "hi" - our shows are driven by your feedback - So talk to us!
Want new shows as soon as they're released?
Get FrequencyCast shows automatically, as soon as we've finished them:
Got iTunes? Add FrequencyCast to iTunes


Otherwise, use Juice or another podcatcher to subscribe to our show feed.
Our feed address: https://feeds.feedburner.com/frequencycast