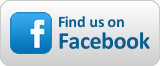 FrequencyCast UK - Show 81
The show notes to go with Show 81 of our technology radio show.
Listen to, or download, FrequencyCast Show 81 (31 mins)
Show 81 NEWS
Here's a look at the news stories covered in Show 81:
UK=4G: The UK's first high-speed 4G mobile network launched in 11 cities at the end of October, with plans for 98% coverage by the end of 2014. It's not cheap though. The first network, EE, charge £36 for 500Mb a month, for speeds up to 500% faster than 3G. If you're on 4G, please get in touch, so we can share your experiences.


iPad Mini Arrives: The iPad Mini is here. Sporting a 7.9 inch screen, but not a retina one, the price is £269 to £539 depending on the model. UK release date 2nd of November. Or, you could save your money and get the new Kindle Fire HD - a high-spec tablet for £159.


Smarter Pen: The world's most intelligent pen has just got cleverer, as Livescribe has just released their new Sky pen. We reviewed their Pulse pen back in show 40, and this new model supports digitises what you write, plus audio, and uploads it to the cloud. LiveScribe Sky Pen - See our Livescribe Sky Smartpen review for more.


Bye Bye BBC AM? More BBC local AM stations will be shutting down. Stations in Essex Hereford and Worcester will lose the medium wave stations for a short period to see if anyone notices, following recent shutdowns elsewhere in the UK.


TomTom Not-so-Live? Users of TomTom Live have been reporting that the service has been unavailable for the last couple of weeks. The service uses the Vodafone network, and the outage was been featured on BBC's Watchdog at the end of October.


TV Box empty? We've heard from Top Up TV customers report that the TV Box content has vanished - apparently this is due to contract issues with Universal, leaving those still on Top Up with even less content.


YouView Updates: A new version of software is rolling out for Humax boxes adding faster start-up times, surround sound and groups of recordings. The rollout may take up to two weeks to reach everyone.


And finally: In the month that analogue telly and Ceefax finally bit the dust, Freeview hit it's 10th birthday. Where would be without Dave, Rolling news, +1, the red button, and more shopping channels than we can wave a remote at. Happy Birthday Freeview!
FOCUS: YouView from BT

As our listeners no doubt know, the new kid on the digital TV block is YouView - the service that combines Freeview and on-demand content. The service has been available for a couple of months now, but it was only in October that the first subsidised boxes appeared on the market.
In this month's show, we got an exclusive interview with Francesca Mahoney, the Head of Acquision for BT Vision, to find out more about YouView from BT.
For more on getting a free YouView box from BT, go here: youview.bt.com


Humax YouView box, available from Amazon or free from BT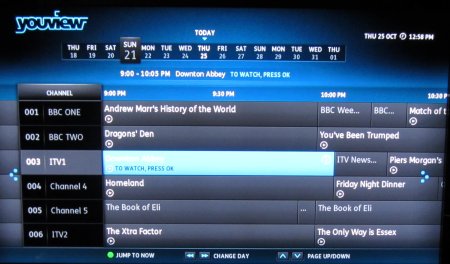 Feature: Destination Star Trek London
We trek boldly to London's Excel Centre for a roup=up of the Destination Star Trek Convention. On the show we play a very short extract of what we discovered, but you might prefer to have a listen and a look at our 17 minute Destination Star Trek London Review.
| | |
| --- | --- |
| Trekkers from the Czech Republic | The Girls from Croatia |
Look Ahead: Gadget Show Live London
Earlier this year, Carl and Pete attended Gadget Show Live in Birmingham. On the 30th of November, the show moves to London. Pete and Kelly have a look at what to expect at the show. Read the transcript here: Gadget Show Live London Preview

To get tickets, go to www.gadgetshowlive.net
Kelly Challenge: Power Consumption
Two questions to challenge Kelly with this month, both relating to the cost of powering your tech. For more on how to calculate costs, see our How Many Watts section.
Read the transcript here: Show 81 Transcript Part 4
Cast 81: Interaction
Thanks to everyone who got in touch with us since the last show. In this show, we respond to the following mails and calls:
Virgin Media Feedback:
Steve Saul says: "I was a bit disappointed at how dismissive Pete and Karl were about Virgin TiVo in show 80. Other TV providers such as YouView and Sky are now only just starting to offer catchup and backwards seven day epg guides. Plus the picture quality on Virgin catch up is broadcast quality as it comes down a fibre link. There's more catch-up and VOD even Sky Anytime. It's a clever bit of kit. The only thing that lets it down is poor overseas customer call centres. Steve also suggests that we consider reviewing the various TV providers customer service for helpfulness."

Not a bad idea. Thanks Steve
Mb not mb - Get your bits right!
Ian Coxall: "Reading your article about broadband you refer to 30mbps. Please be aware this is 30Mbps. Too many people get this wrong. m - milli. x 0.001 and M - mega x 1,000,000 ! Let's try and get it right."

Sorry Ian. This wasn't even one of our boo boos. That was from a listener's email in the last show. Still, the web boys have fixed it, and we're suitably shamed. Please accept our 10 x 10 x 10 apologies .
British Gas Remote Heating
Jon Boutall comments on our review of British Gas Remote Heating Control: "At last! A decent, informative review of the BG remote heating product! Nice one. Do you know how it works with managing hot water? (E.g. What do you do if you don't want the heating on, but you do want hot water?)".

The Remote Heating Control doesn't handle hot water - just the heating side of things, replacing the thermostat.
Slingbox connectivity
Thanks to Gary in Scotland for calling with a Slingbox problem. On his unit, he gets a red pillar light, and the Internet light flashing. He can't get a connection. A tricky one to answer in a podcast, and we're short on information, but it's likely to be one of two problems. Here are some handy links:
Kindle for the blind
Thanks to for following up on our piece in Show 79 about reading electronics books. John Gallager from Leeds called to tell us that the Kindle app for iOS or Android that we recommended because it can show white text on a black background. John points out that the app does not read books allowed (which the Amazon Kindle itself does), and blind readers might find the app facilities lacking in this respect. Thanks John!
Please Use Our Amazon Store!

When you're shopping at Amazon please use the link frequencycast.co.uk/amazon - It won't cost you a penny more, and shopping via our Amazon shop helps to pay for our running costs!
Got a comment or question? You can leave us a voicemail by calling 020 8133 4567, or sending us a message. We'd love to hear from a few more of you, so please get in touch and say "hi" - our shows are driven by your feedback - So talk to us!
Want new shows as soon as they're released?
Get FrequencyCast shows automatically, as soon as we've finished them:
Got iTunes? Add FrequencyCast to iTunes


Otherwise, use Juice or another podcatcher to subscribe to our show feed.
Our feed address: https://feeds.feedburner.com/frequencycast