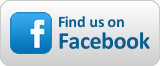 FrequencyCast UK - Show 63
The show notes to go with Show 63 of our online technology radio show.
Listen to, or download, FrequencyCast Show 63 (31 mins)
Show 63: NEWS
This show's news section covered the following stories:
iPhone is watching you: It's been discovered that iPhones have been tracking our locations. Two security researchers have discovered that information about the smartphone's location is stored in a large hidden location file. According to Apple, the data's used to allow the phone to locate your position quickly, and not to spy on users. More on this story


Playstation Network Breach: Up to 77 million users of the Playstation Network have had their user details, including passwords, date of birth and home addresses, have been compromised. At the time of recording, the Playstation network is still down. If you're a member, keep a close eye on your credit card statement.


FA Cup in 3D: Footy fans will know that the 14th of May is a big day. This year, the FA Cup Final will be available in 3D, thanks to a tie up between ESPN and Sky. If you have a 3D TV and a Sky+ box, the match will be available on Sky's dedicated 3D channel. Silly glasses at the ready.


Tesco acquires Blinkbox: Tesco's announced that it's about to enter the video-on-demand market. It's snapped up an 80% stake in the online movie service Blinkbox. The Blinkbox service currently offers around 9,000 movies that can be viewed on a PC, Mac, PS3 games console, as well as some tablet devices and Internet-enabled TV sets. Blinkbox also offer TV shows on their service and have some free content. They've also cashed in on Wedding fever with the William and Kate movie available to rent. More on Blinkbox.


Royal Wedding Mobile Phone: Talking of the wedding, at the time of recording, you can get a collectable Royal Wedding phone on Pay As You Go for £1. It has the couple's picture as a screensaver and God Save The Queen as the ringtone... Seriously. If you want one of these phones, they're still available, for a limited time - Royal Wedding Phone for £1.


Return of Virgin Radio? Remember Virgin Radio 1215? The station launched in 1993, was sold to Chris Evans, then to SMG, then to the Times of India to become Absolute Radio. It seems that the station's up for sale again, and Richard Branson's rumoured to want his old radio station back. He's apparently hoping to get the national music station as a bargain.


London Switchover: In Switchover news, the date for the big London switch has now been confirmed as the 4th of April 2012 for BBC2, with the other analogue channels set to go on the 18th of April. More: Digital Switchover


And finally. A few weeks ago, U.S. Air Force Combat Controller, Ron Walker, was hanging out the side of his aircraft watching for landmarks ahead of a parachute jump. His iPhone 4 fell out of his pocket and he watched helplessly as it spiralled 100 feet to the ground. When he touched down, he was amazed to find that the Find My iPhone app showed the phone was still alive. He tracked it down, and found the phone was still in working order, and unscathed by the ordeal. Who knew the iPhone has a parachute app?


FOCUS: Gadget Show Live 2011
Pete and Carl were let loose at Gadget Show Live 2011 in Birmingham. In this show, we present our round-up and a selection of interviews.
Handy links:
Gadget Show Live NEC Birmingham

Lenovo IdeaPad S1 Tablet

Steadicam Smoothee

iRobot Vacuum Cleaner

NeuroSky MindWave

Mi Suny iPower iPhone Solar Charger

sWaP Watches and Keyring Phones

sWaP become record breakers. Interview coming soon. More: sWaP Nova Review , sWaP Watch Range

Freckles and Gilbert Cases

Brasso Gadgetcare

Protect Your Bubble

Jaybird Stereo Inner Ear Wireless Headphones

The Jaybird Comfort Fit headphones are available from Advanced MP3 Players

Fanny Wang Headphones
Cast 63: Interactive
Thanks to everyone who got in touch. In this show, we respond to the following mails and calls:
Any questions for Carl and Pete? Call 020 8133 4567 and leave a message, send us an email, or ask in our listeners forum.
Want new shows as soon as they're released?
Get FrequencyCast shows automatically, as soon as we've finished them:
Got iTunes? Add FrequencyCast to iTunes


Otherwise, use Juice or another podcatcher to subscribe to our show feed.
Our feed address: https://feeds.feedburner.com/frequencycast